WooCommerce personalized product is simple if you only choose the right plugin. You need a plugin if you want to add features such as date pickers or checkboxes. With the Flexible Product Fields plugin you can do even more. In this article, I will show you what WooCommerce product personalization options you can add using this plugin.
WooCommerce personalized product: choose the right plugin
We have already created several dozen plugins which are used by over 15,000 stores worldwide. Based on the clients' feedback we understand how important it is for shop owners to be able to add additional options to products. In many cases product variations are just not enough. That's why we have created this easy-to-use Flexible Product Add-Ons plugin. It smoothly integrates with your WooCommerce so you don't have to code anything.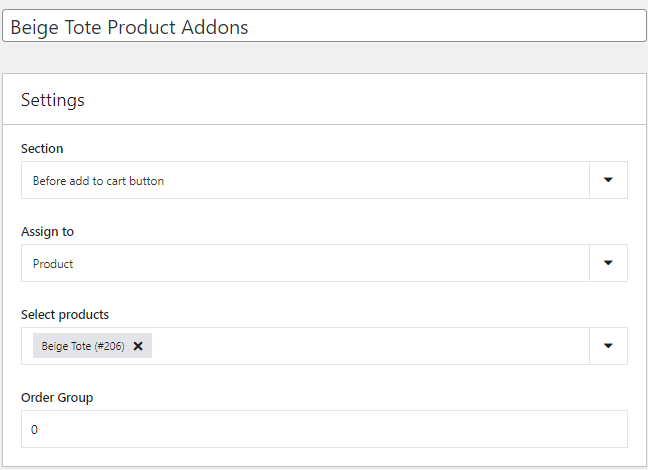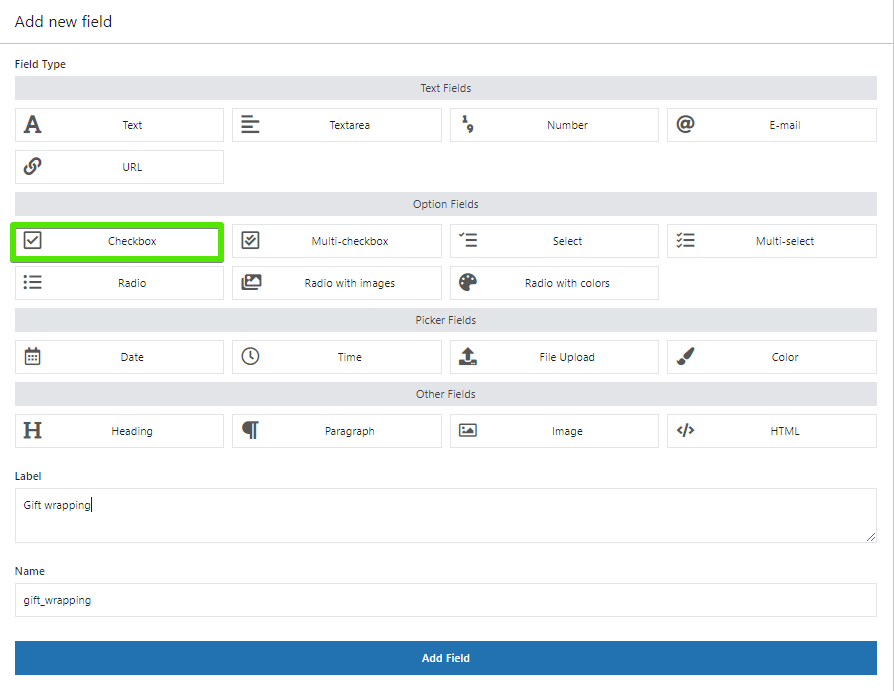 Flexible Product Fields WooCommerce
Create a product wizard to sell engravings, gift wrapping, gift messages, business cards, stamps and optionally charge for it (fixed or percentage).
Download for free
or
Go to WordPress.org
WP Desk
Last Updated: 2022-11-24
Works with WooCommerce 6.7 - 7.1.x
Which WooCommerce product options you can use
I want to show you what kind of extra options you can add to products in your store. I have created use cases to show you when and how you can do this using for your WooCommerce personalized product.
Single Line Text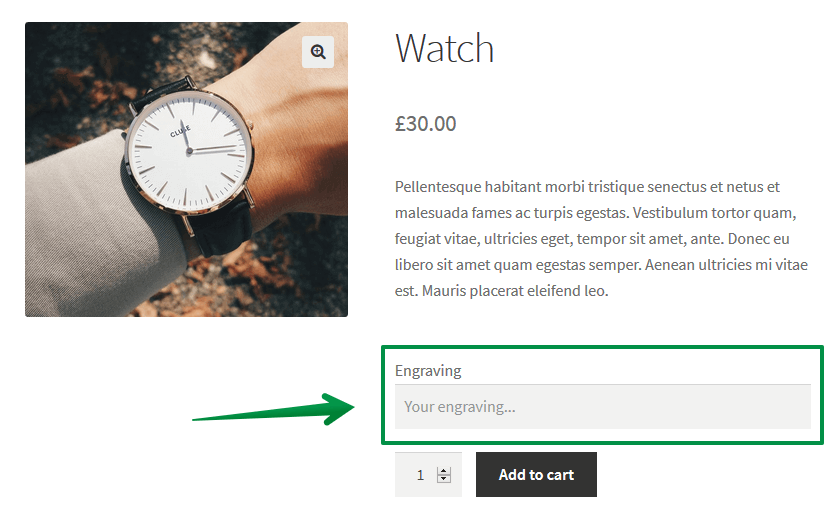 Learn by example, check out our WooCommerce Product Engraving →
Paragraph Text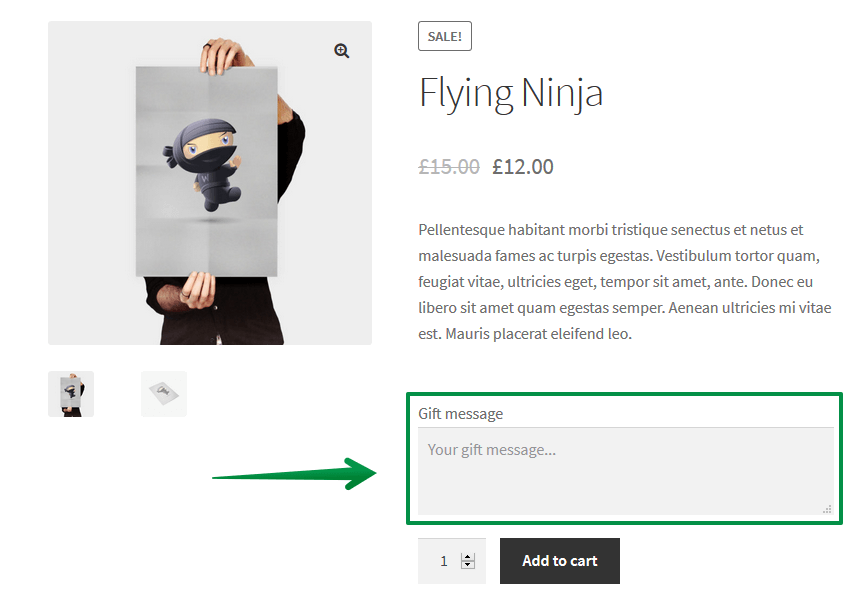 We used paragraph text in our WooCommerce Gift Message Guide →
Checkbox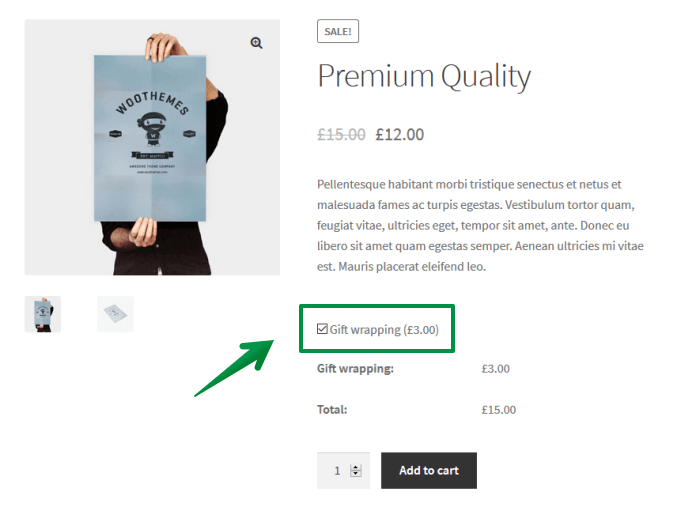 You can check out this type of field in WooCommerce Add Gift Wrapping Guide →
Radio Button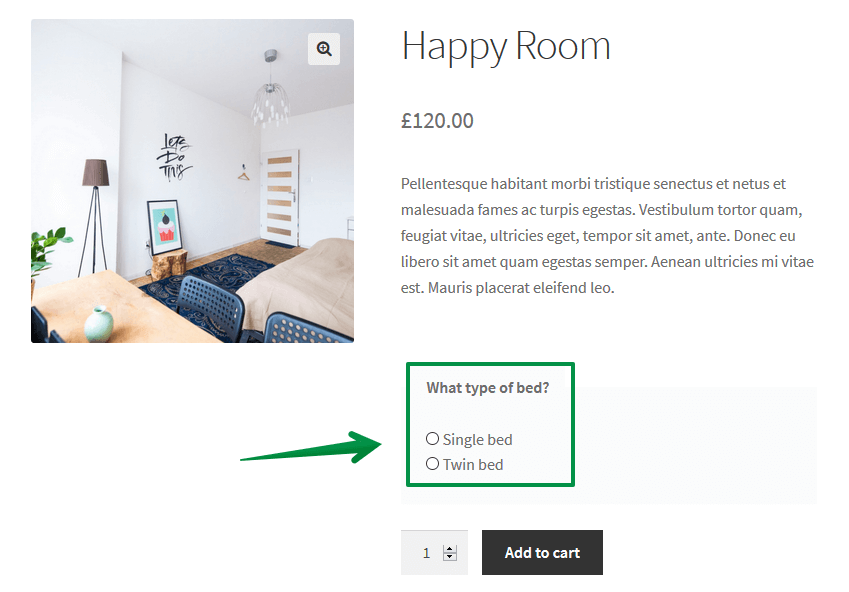 This type of field can be used for bookings. Do you want to check it out? Read our WooCommerce Booking Alternative →
Select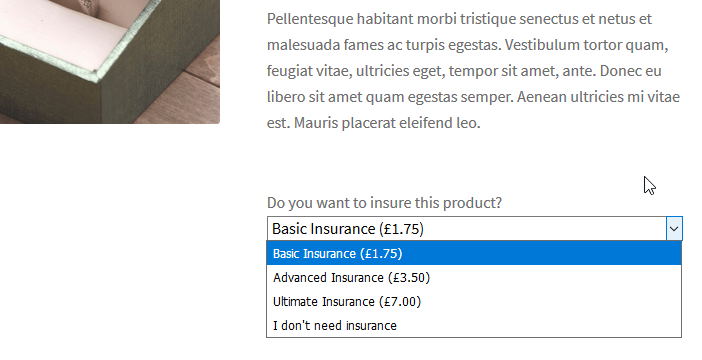 An example of the select field: WooCommerce Insurance Guide →
Fields available in the PRO version
We have created a PRO version, too. It is packed up with additional, more advanced WooCommerce product personalization options. Also, the PRO version gives you one-on-one email support. You can check it here: WooCommerce Product Add-Ons PRO →
Check out what features the PRO version provides:
Date Picker
Heading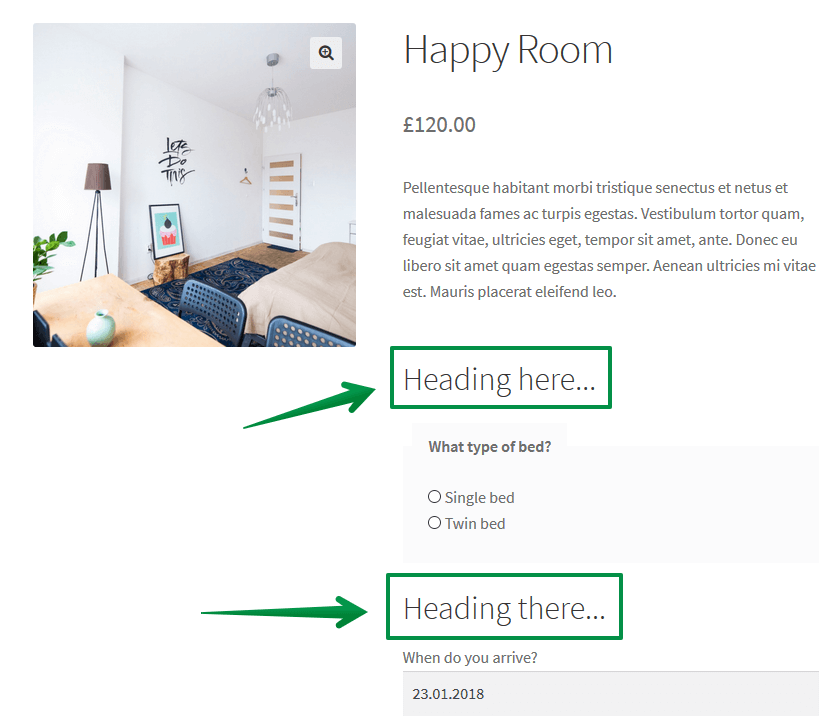 Conditional Logic
Ready to start with your WooCommerce personalized product?
The Flexible Product Add-Ons is a very useful WooCommerce product personalization options plugin. You should definitely check it out especially that you risk nothing as there is also a free version available →
Also, check out our WooCommerce Extra Product Options Guide for more use cases.