We created WP Desk for all people and companies who want to use the business potential of WordPress.
Our goal is to help individuals and companies to grow the WordPress based businesses.
We do it by:
creating WordPress and WooCommerce plugins,
services like building and optimizing WooCommerce shops,
writing articles about doing business with WooCommerce.
Meet the Leadership Team
WP Desk Team consists of WordPress and WooCommerce Experts who create WordPress projects and plugins for over 10 years.
Maciek Swoboda
CEO
WP Desk Co-Founder. In love with WordPress since 2006. Takes care of the whole business.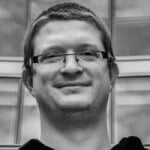 Krzysiek Dyszczyk
CTO
WP Desk Co-Founder and developer. Currently takes care of quality and standards coding standards.

Piotr Jablonowski
Product Owner

Przemyslaw Rosa
Happiness Team Leader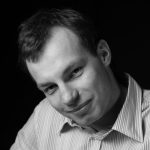 Piotr Calka
Board Member
CEO of Inspire Labs, a WP Desk parent company. Actively supports our efforts.

See what we do apart from business as usual
Our non-profit projects