Sold By: WP Desk
Flexible Refund and Return Order for WooCommerce
Flexible Refund and Return Order for WooCommerce is a plugin with which you manage the refund process in your store and improve communication with your customers.
Activate a Refund Form to My Account
Enable auto-acceptance of refunds
Activate refund form after a certain period of time
And manage refunds communication from within the order
Take care of the refund and complaint process in your store!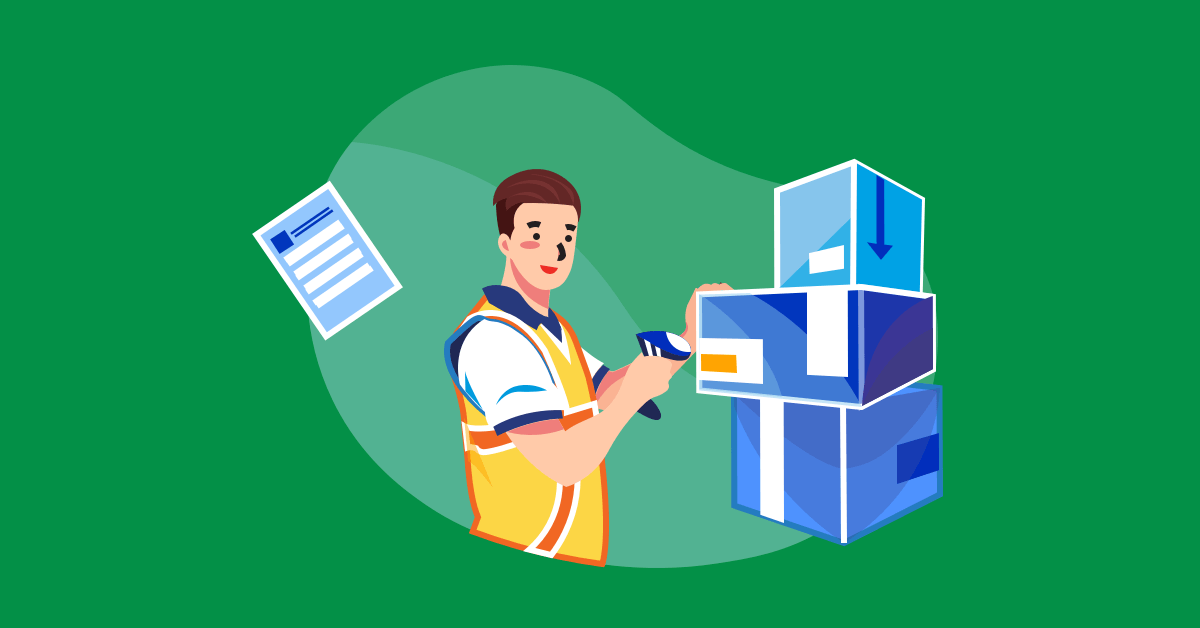 Flexible management
Enable conditional display of refund form e.g. products or users
Refund automation
Activate automatic returns and use the integration with PayPal or Stripe
Convenience of process
Use the convenient refund process as a competitive advantage
Refund history
Handle refund in the order edit and access your order history in one place
Integration with My Account
Integrate the return form with My Account, and create a transparent refund process
Customizable emails
Suggest custom content for emails sent to customers during the refund process
See the benefits of the plugin!
Flexible Refund and Return Order for WooCommerce will allow you to efficiently manage communication regarding order returns and complaints with these features.
Integration with My WooCommerce Account
Option to automatically accept a return
Option to disable late returns
Refund option for selected products
Refund option for selected product types
Refund option for selected payment methods
Refund option for selected user types
Option to enable refund for shipping
Option of partial refund
Option for the customer to cancel the return request
Refund metabox handled in an order edition
Refund history in order notes
Customized emails for refund status
Quick view of refunded orders
Flexible refund form options
Refund form - is it needed?
It's crucial! With the form supported by WooCommerce's Flexible Returns and Complaints, you can provide customer convenience while easily customizing your store's requirements with the many types of fields the plugin supports.
HTML (a field where you can add e.g. a shortened refund policy)
See sample refund process
The simplified process consists of three steps, which you can read about below.
1. Step one - configure the plugin
Customize Flexible Refund and Return Order for WooCommerce to your store's terms and conditions, and so that you get the best feedback and leave customers with a good impression of your store.
Set the conditions under which the return form will be visible to the customer. And then configure the return form so that the information the customer sends you is valuable to you.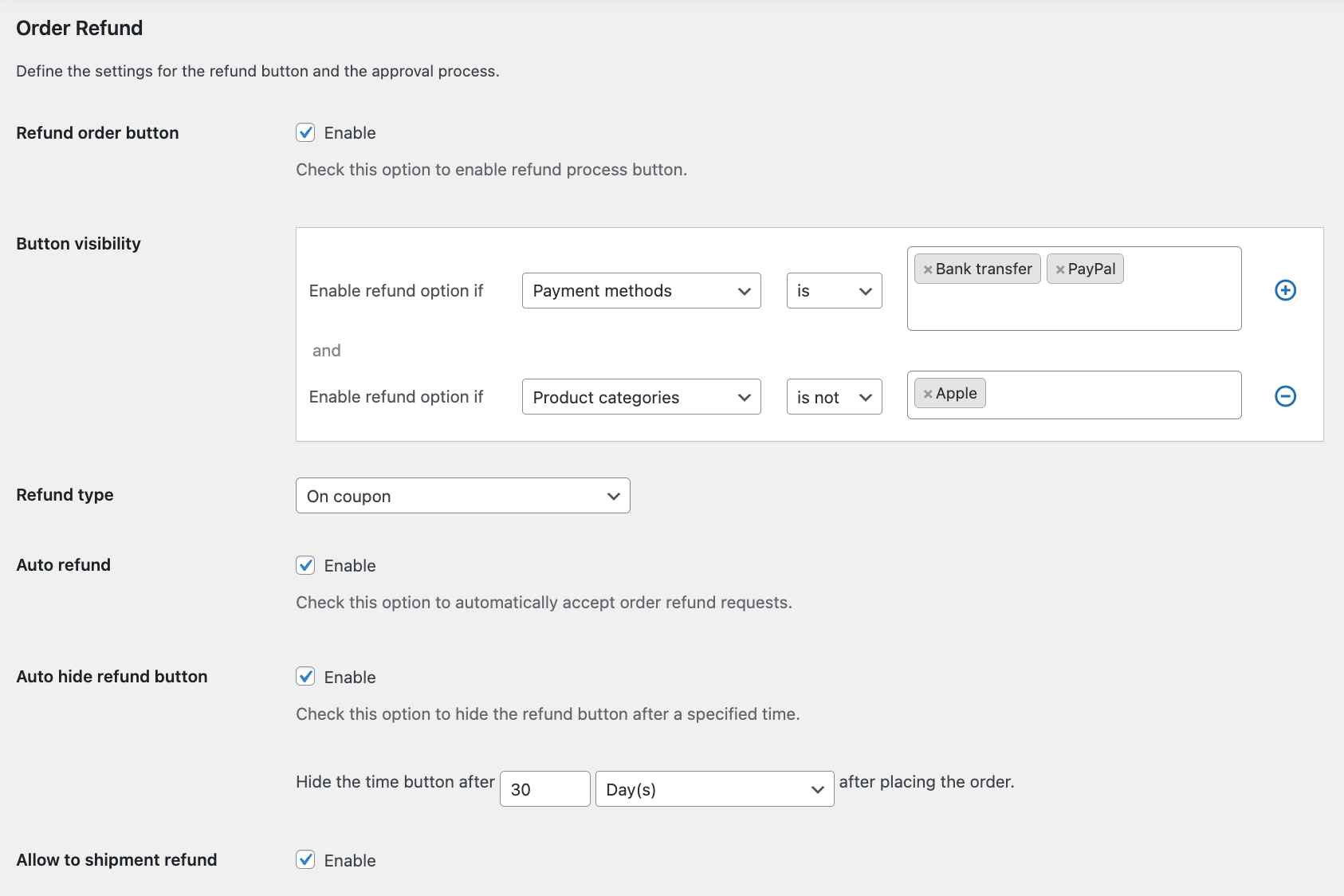 2. Step two - filling in the form by the customer
With the plugin, the customer will be guided through the process in such a way that no valuable information for you is missed.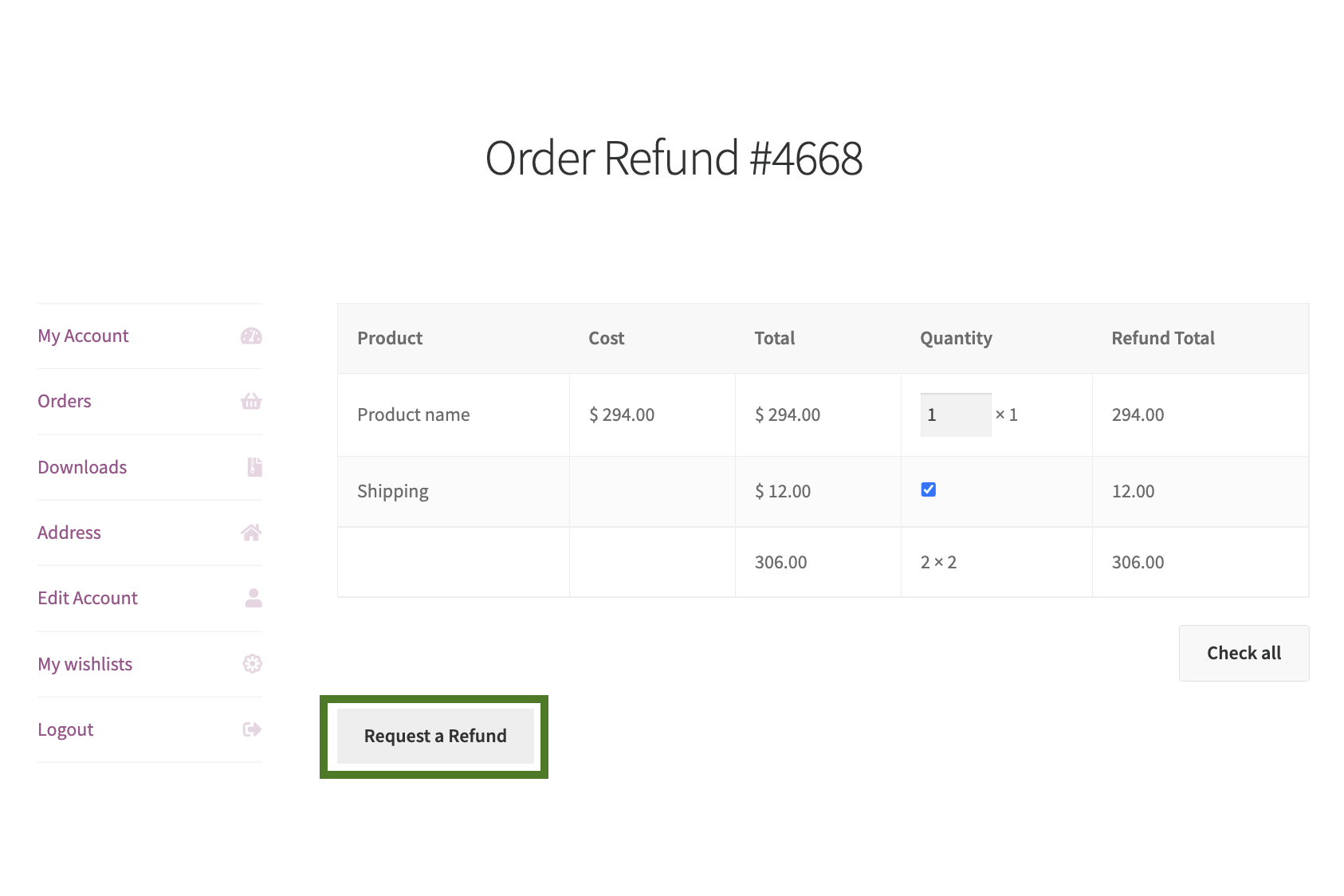 After clicking on the return request button, the customer will be redirected to the return table where they can select the products and quantities they wish to return. After selecting the products, the customer fills out the return form fields and submits the request.
3. Step three - store response
Store personnel responds to the request. It may forward it for review, reject it, accept it, or partially accept it.
The return request is visible in the order metabox along with all the form fields and the number of products the customer wants to return. Store staff can accept or reject it. And this information will be saved in the order notes.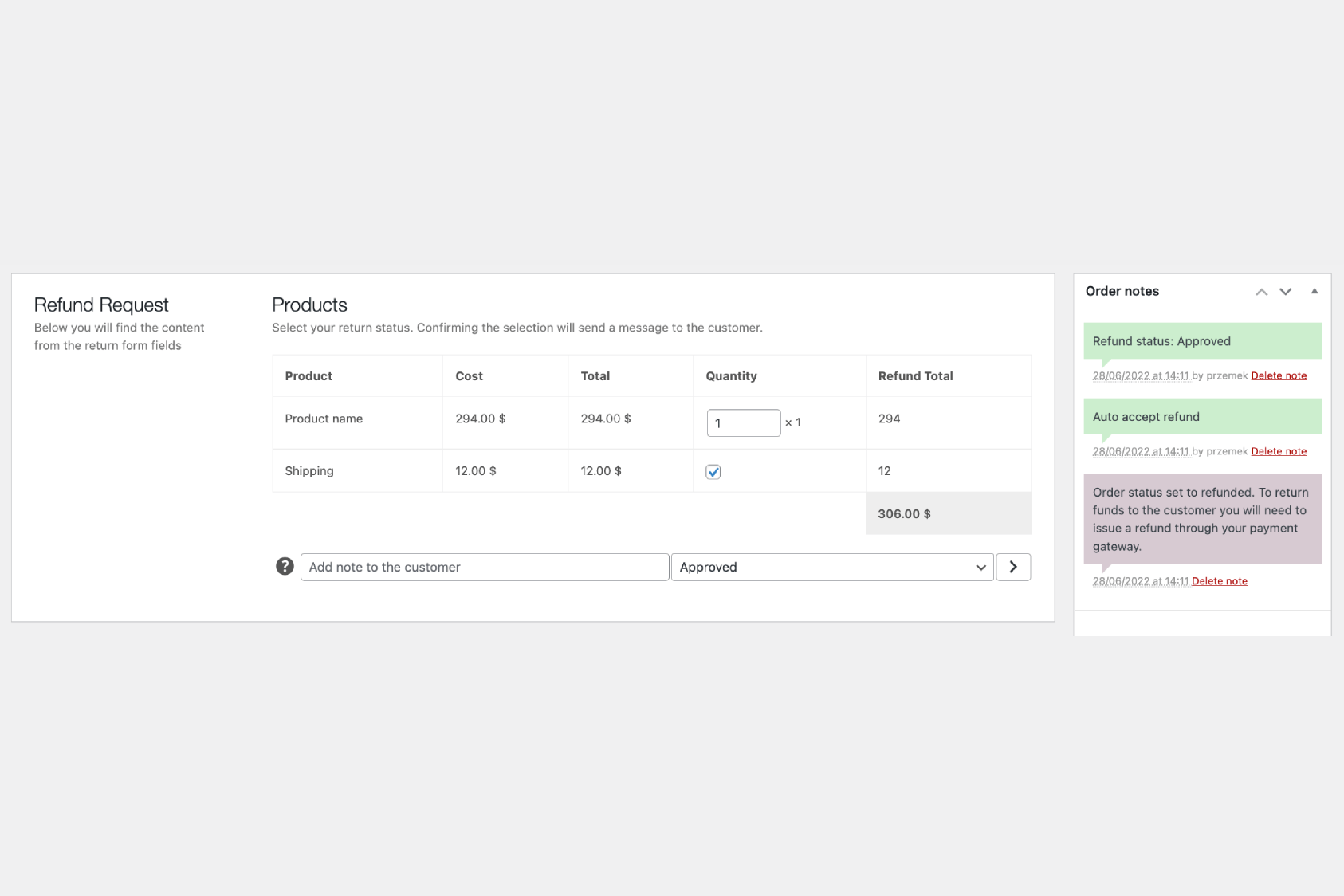 Join 222,970+ happy customers using our plugins
Choose a version tailored to your needs. You will always receive professional and friendly technical support from us.
Professional
£59 Single site
1 Year Updates & Support for 1 Site

30 Day Money Back Guarantee

Premium 1-on-1 Support
Best choice
All Plugins Bundle (1 site)
88% discount for 16 plugins included!
1 Year Updates & Support for 1 Site

30 Day Money Back Guarantee

Priority 1-on-1 Support
All Plugins Bundle (25 sites)
£199 84% discount for 16 plugins included!
1 Year Updates & Support for 25 Sites

30 Day Money Back Guarantee

Priority 1-on-1 Support
30 day money back guarantee
97% customer satisfaction ratings
Secure checkout and download
FAQ & Plugin Details
Learn more about the plugin and check some of the most popular questions about the purchase.
Where can I find the plugin documentation?
How do our plugins' subscriptions work?
All the plugins we offer can be purchased in a yearly subscription model and are paid annually. An active subscription entitles you to 1 year of updates and our support.
Renewing the subscription after 12 months is optional, not required, and you can cancel it at any time. The renewal cost is the same as the initial price. You may renew the subscription if you like or not if don't need to.
Please mind that an active subscription grants you the possibility to download the plugins' newer versions and updates, get our tech support if you encounter any problems and move and activate the API keys between the sites/domains.
If you decide to cancel the subscription or if it expires, you can keep using our plugins. They will work the same as before but you won't be able to do the updates, get our support and transfer the plugin files between sites and activate them in the new environment.
Do you have the plugin demo or trial?
You can set up your own full featured demo here: WP Desk Demo.
We also offer 30 day money back guarantee, so you can test the plugin risk free in your WooCommerce store.
Do you offer money back guarantee?
Absolutely. We stand strongly behind our products and offer 30 days money back guarantee. Please read our refund policy for details.
What payment methods do you accept?
We accept Stripe payments including the most popular credit cards.
All payments are handled by Stripe secure payments and SSL checkout. We do not store your credit card details.