There are some WooCommerce booking plugins on the market. They have plenty of multipurpose features. Sometimes these plugins are just overcomplicated. They need a lot of server resources and are difficult to use. In this article, I want to show you WooCommerce bookings alternative.
WooCommerce Bookings Alternative - Installation
You will need free Flexible Product Fields plugin as we will use it to configure bookings options. It is a lightweight and easy-to-use plugin.
Flexible Product Fields WooCommerce
Create a product wizard to sell engravings, gift wrapping, gift messages, business cards, stamps and optionally charge for it (fixed or percentage).
Download for free
or
Go to WordPress.org
WP Desk
Last Updated: 2022-11-24
Works with WooCommerce 6.7 - 7.1.x
You can download it for free from WordPress.org or install it right from your store's plugins section searching for flexible product fields: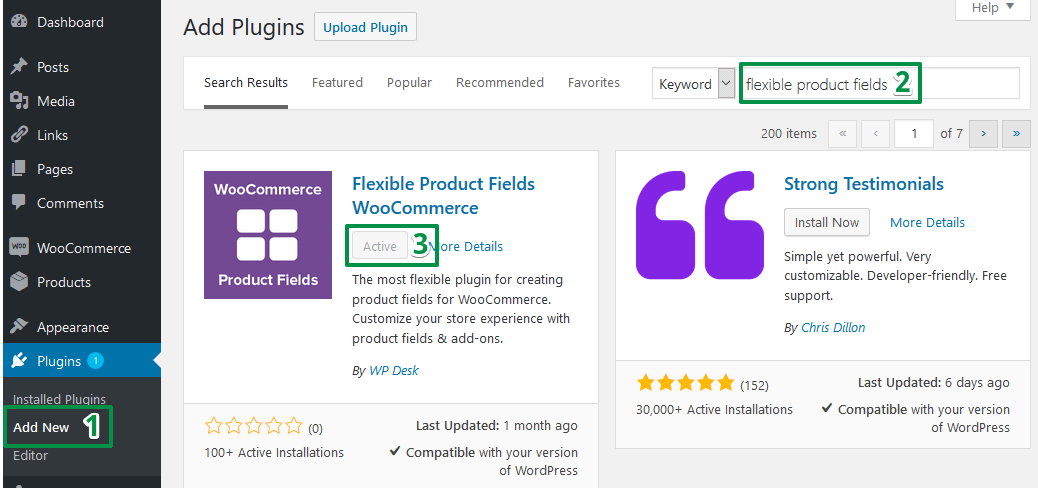 Once you have the plugin installed and activated, let's configure it. Choose: Products → Product Fields in your WordPress menu. Then you need to add a new field group: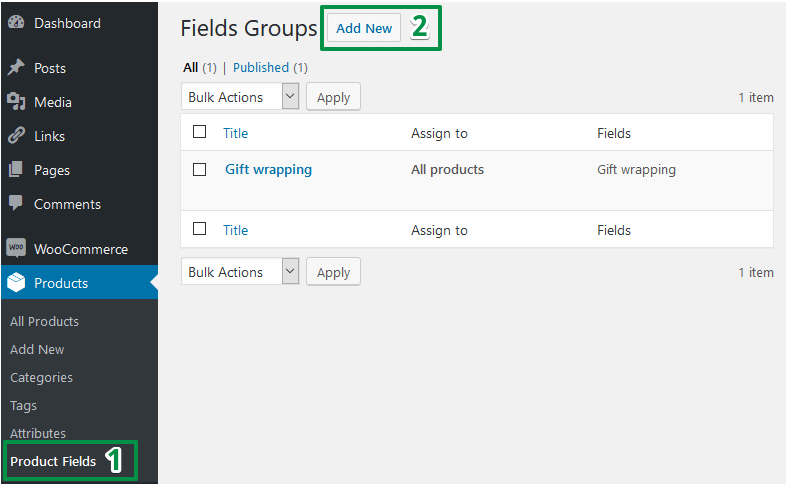 You will need the PRO version of the plugin to fully configure bookings in your WooCommerce store. The free version doesn't offer you the option to charge a user for additional options chosen via product fields. However, you can use the free version to check out if the method fits you.
WooCommerce Bookings Alternative - Configuration
Here we are going to use standard WooCommerce products like an accommodation. You need to specify the product(s) for which bookings fields will be shown. This is easy. Just type the names of the accommodations you offer in your WooCommerce store.
In the free version of the Flexible Product Fields, you have to specify products one by one while in the PRO version you can select either all the products of a defined category or the all the products in the store.
I decided to put such fields on the product page:
a date field for a check-in date,
a select field for additional night stands,
a radio field to choose 1 Person / 2 People and type of bed,
a checkbox to ask if a customer brings any pets.
These are the fields configured in the plugin settings: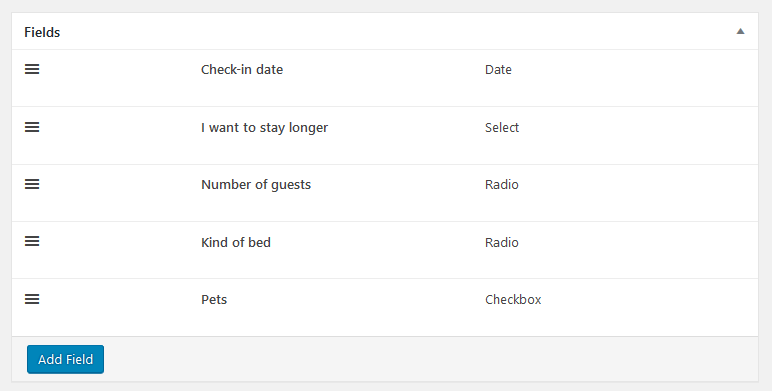 Here is one of the fields: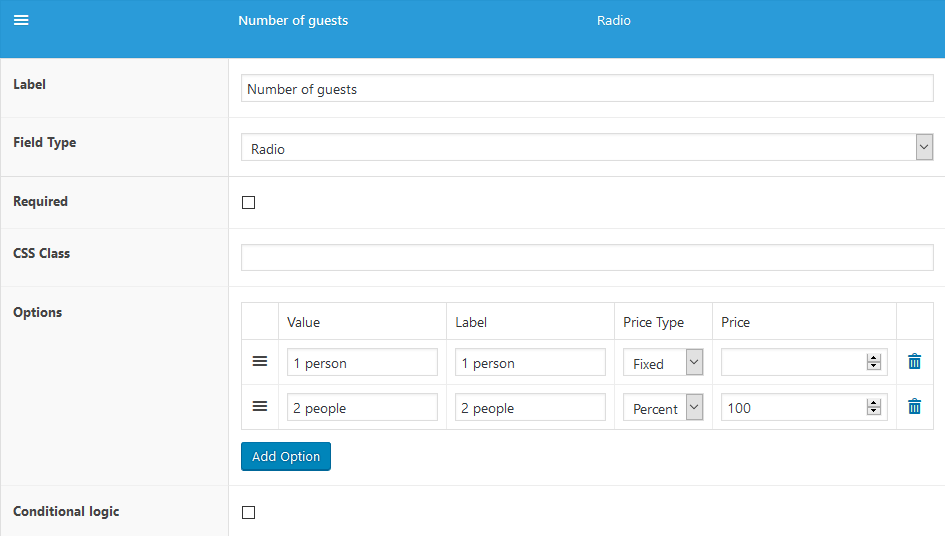 If you have any problem trying to configure the fields, check out the product fields docs.
WooCommerce Bookings Alternative - Live
It looks like this in the shop:
After you add such a product to the cart, it looks like this on the cart page: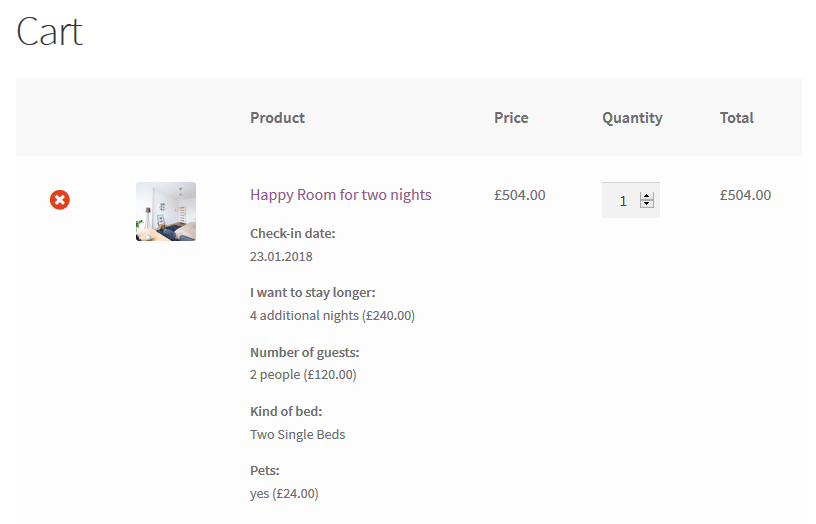 Are you ready to add easy WooCommerce bookings to your store?
In this article, you have learned an alternative method for handling bookings in WooCommerce. I'm waiting for your feedback in the comment section below. Let me know what you think about this solution. I'll help you if you have any problems.
Also, check out our WooCommerce Extra Product Options Guide if you want to learn more use cases for the Flexible Product Fields plugin.