Gift wrapping is a simple add-on that you can use in your shop. Not only does it make your store's brand more customer friendly, it will also let you make more money. Gift wrapping boosts sales but it also provides a profit margin of about 50% per item. In this article – WooCommerce Add Gift Wrapping – you'll learn how to implement such a feature.
WooCommerce Add Gift Wrapping - Plugin Configuration
You need a plugin to add the gift wrapping feature to your WooCommerce shop. In this tutorial I will use the free Flexible Product Add-Ons plugin. The configuration is easy. Once you download and activate the plugin (need a hand?), you are ready to go.
Flexible Product Fields WooCommerce
Create a product wizard to sell engravings, gift wrapping, gift messages, business cards, stamps and optionally charge for it (fixed or percentage).
Download for free
or
Go to WordPress.org
WP Desk
Last Updated: 2022-11-24
Works with WooCommerce 6.7 - 7.1.x
You will find configuration options in the Products menu as seen below in the screenshot.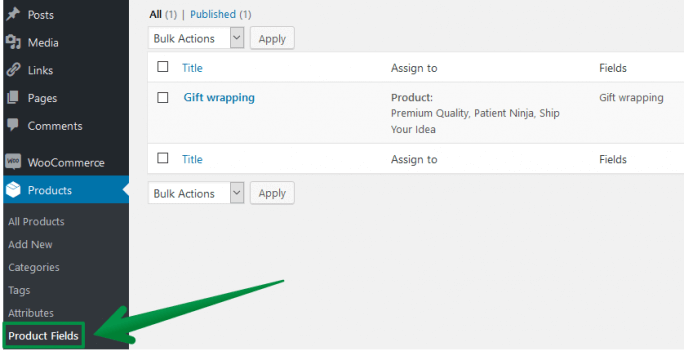 Next thing you have to do is to create a new field group.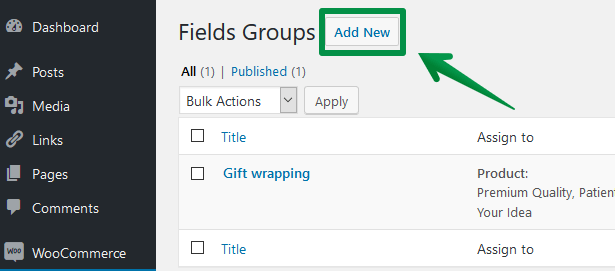 Gift wrapping as a customer friendly feature
As I said before, gift wrapping can boost your sales. People would like to order a product as a ready-to-give present. If you want to offer such an option for free, you will need to specify the product(s) for which a customer will be able to order gift wrapping. This is easy.
In the free version of the Flexible Product Add-Ons you have to specify products one-by-one while in the PRO version you can select either all products from a category or all products in the store.
Next thing you need to do is to configure the checkbox field. Give it a label called Gift wrapping or a similar one. The label will be seen on the product page. You can also set a value. It will be shown in the order. The customer will see it in the cart and order details and it will also be available in WooCommerce admin. The best value name for Gift wrapping field is a simple Yes.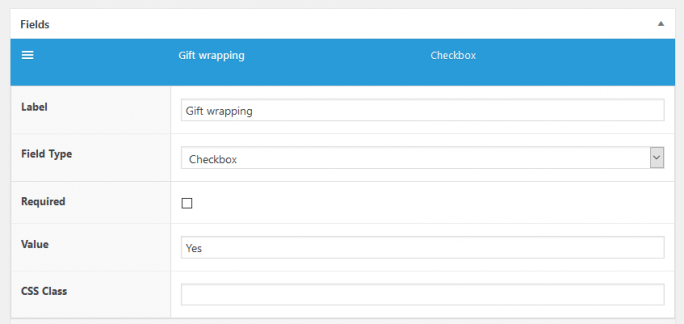 You can see below how it looks like on the cart page from your customer's perspective.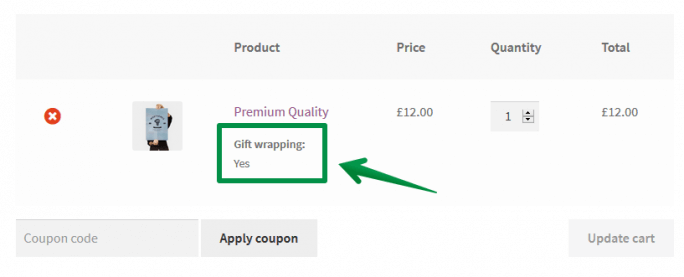 As an admin or a shop manager, of course, you'll see appropriate information if a customer chooses this option.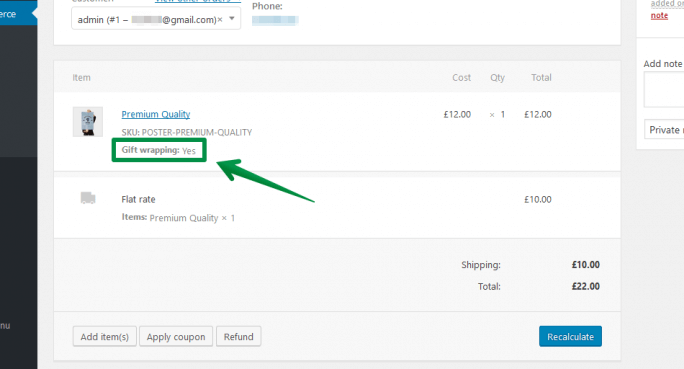 Gift Wrapping as an additional cost
As I stated in this article's intro, gift wrapping provides about 50% profit margin per item. Why not make money out of it? You can specify any price you want for a gift wrapping service. If you want to create such a paid option in your store, you will need the PRO version of the Flexible Product Add-Ons.
In the field group configuration window, you'll see some new options. It will be more convenient for you to assign a group field to multiple or all the products in the store.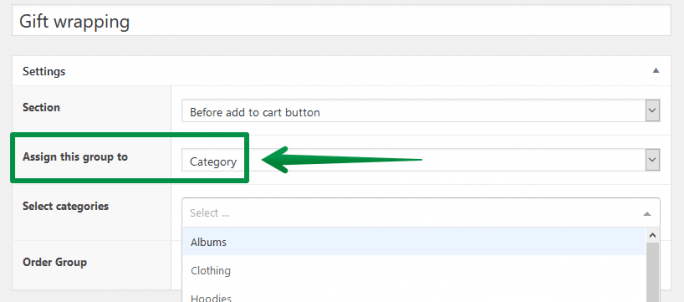 The killer-feature delivered by the PRO version is pricing: Price type and Price options. You can select either fixed price or percentage calculations. In this example, I set £3 for a gift wrapping service.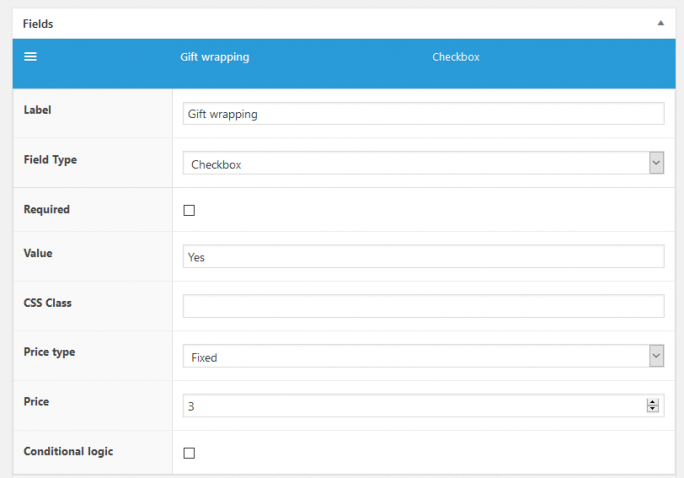 This is how it looks on the product page: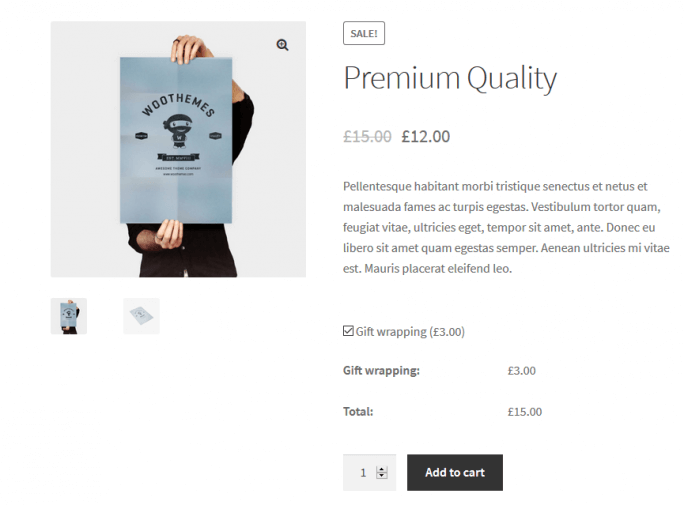 And that's how it appears in the cart: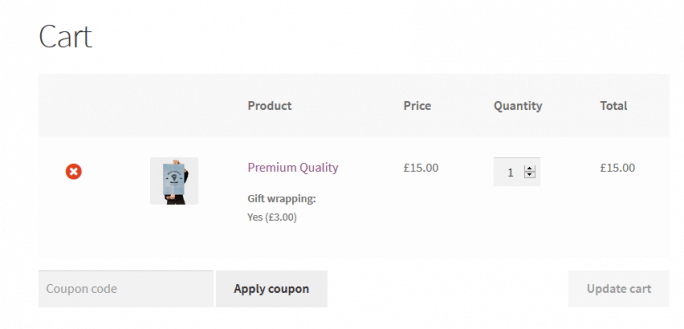 Easy-peasy!
Are you ready to add WooCommerce gift wrapping to your store?
In this WooCommerce Add Gift Wrapping Guide, you have learned how to add to your store a sought-after feature which is gift wrapping. We wish you boosting your sales. Good luck!
Also, check out our WooCommerce Extra Product Options Guide if you want to learn more use cases for the Flexible Product Fields plugin.