56% of people buy gifts Just Because. That's quite a lot! You need to think about giving gifts in your store. Without it, your sales may drop. I'll show you how to configure the WooCommerce free gift for a product or coupons with a purchase. Also, you'll learn 3 ways to offer and sell gifts in your WooCommerce store!
More than half of consumers purchase at least 25% of gifts online. You do not want to miss that opportunity!
Learn about selling a product as a gift, adding a free product with a purchase, and more ways to increase your income in WooCommerce.
Table of contents
Why sell gifts on WooCommerce
Let's start with some statistics as a motivation. Gift-giving is a year-round business and this infographic tells you that.

Gift options for a WooCommerce product
So, let's add some options for a WooCommerce product to let customers purchase it as a gift.
1️⃣ First, you need the free Flexible Product Fields plugin.
Flexible Product Fields WooCommerce
Create a product wizard to sell engravings, gift wrapping, gift messages, business cards, stamps and optionally charge for it (fixed or percentage).
Download for free
or
Go to WordPress.org
WP Desk
Last Updated: 2023-09-25
Works with WooCommerce 7.7 - 8.0.x
You can download it for free from WordPress.org or install it right from your store's plugins section searching for flexible product fields: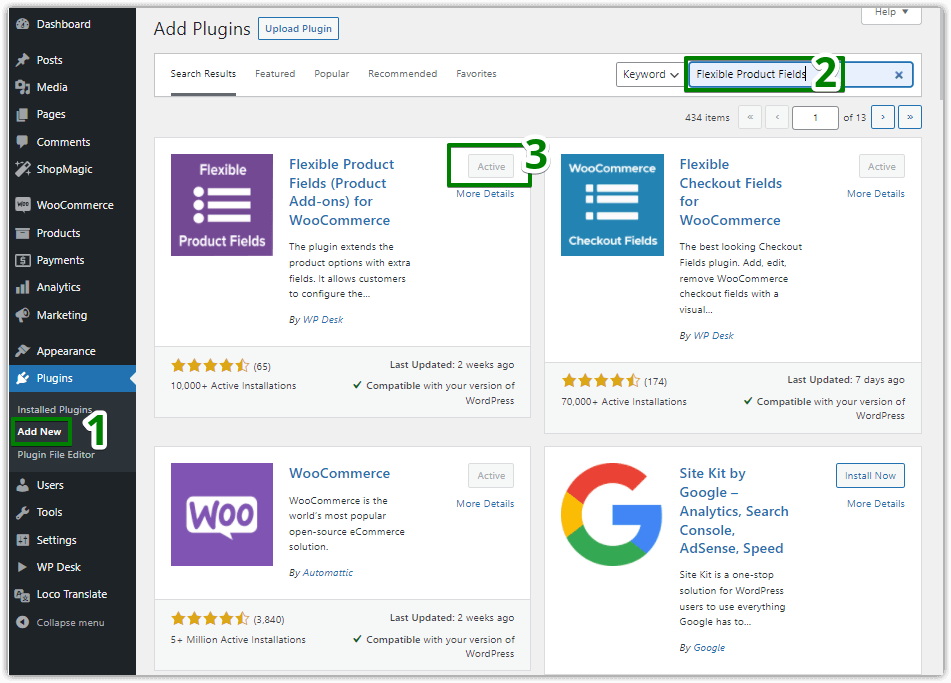 👉🏾Once you have the plugin installed and activated, let's configure it. Choose Products → Product Fields in your WordPress menu. Then you need to add a new field group: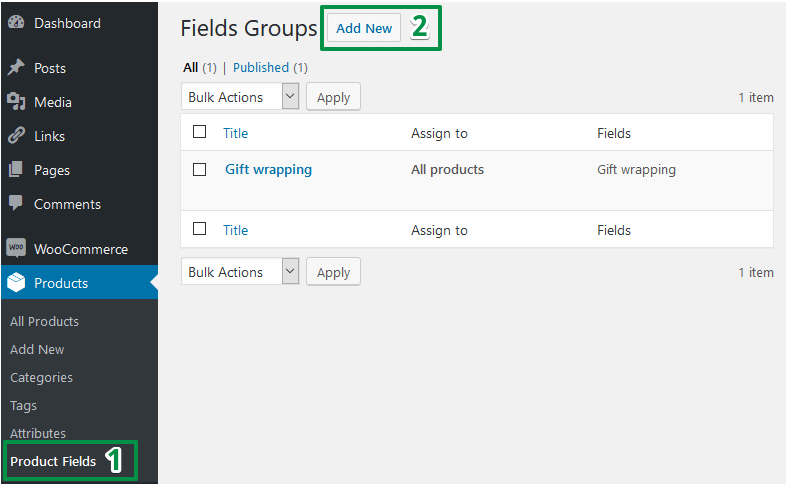 👉🏾You need to specify the product(s) for which your customers will be able to order gifts. This is easy.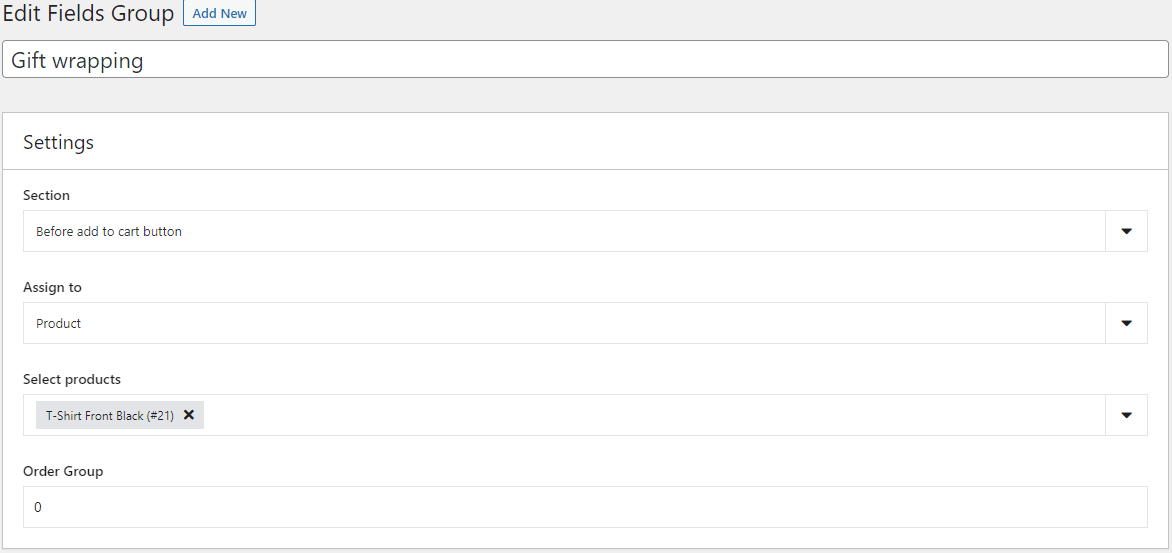 💡 In the free version of the Flexible Product Fields, you have to specify products one by one while
in the PRO version
, you can select either all products from a category or all products in the store.
Three gift options for the WooCommerce product
What may customers want if they decide to buy a product as a gift online? I see three needs:
They may want your store to deliver a wrapped gift.
Or to print their message as a letter added to the gift.
Also, to redirect just this one product to a different address.
Let's start with visualization. We want to create a checkbox called Gift a product. If a user clicks on it, then other options pop up. On the mind map, it would look like this: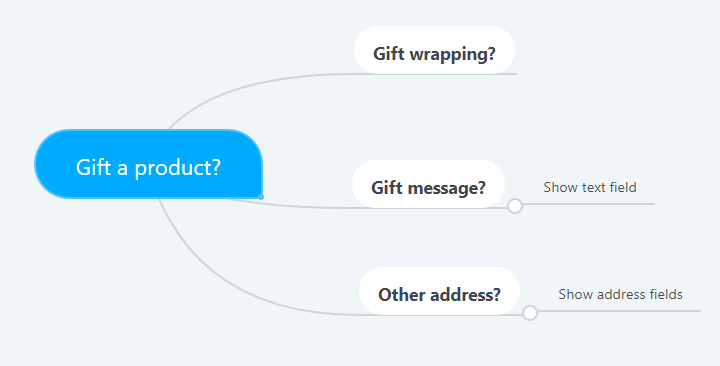 I previously wrote about how to configure the gift message and gift wrapping features in a WooCommerce store:
👉🏾 Let's combine these two options and add one more: Another address. You can see the configuration in the video below as well as the options on the product page at the end of the video clip:
We used some conditional logic in this configuration. It may look difficult in the beginning but you can't fail as long as you follow the video🙂.
💡Note: Conditional logis is available in the PRO version of the plugin.
Additional product fields when customers need gifts
You now know how to add more options for a WooCommerce product sold as a gift.
I hope the method with Flexible Product Fields will boost your sales and generates some additional profit for you.
Add a free WooCommerce product with a purchase
Add a free product
👉🏾 The easiest way of adding a free product with purchase is to use a $0 simple product in WooCommerce.
Then, you can choose that product to be visible as an up-sell or cross-sell product.
Customers will see the free gift product in the cart when they purchase the main product with the Linked products options. But, please remember that they will also be able to buy the product alone!
💡 The cross-selling and up-selling options may vary between WordPress themes. I'm using the default WooCommerce theme - Storefront.
Add a free hidden product programmatically
👉🏾 You can also hide the product from the store.
Then, you will have to add a custom code to your theme's functions.php file using WooCommerce built-in functions and hooks to add a free product as a gift automatically when a certain product or specific conditions are met.
WooCommerce Free Gift Coupons
2️⃣ The second free plugin will help you create and sell gift cards in WooCommerce.
👉🏾 WooCommerce lets you use discount coupons, and with the Flexible PDF Coupons WooCommerce plugin, you may sell PDF vouchers with coupon codes in your store!
Flexible PDF Coupons WooCommerce
Design your own PDF coupons and sell them as gift cards, tickets or service vouchers by using Flexible PDF Coupons for WooCommerce.
Download for free
or
Go to WordPress.org
WP Desk
Last Updated: 2023-09-19
Works with WooCommerce 7.7 - 8.0.x
🎁 The plugin allows you to offer personalized gift cards in your WooCommerce, which can be sent to the specified email address. If you're interested in creating PDF tickets, go ahead and create and sell tickets online that your customer can use at a location near them.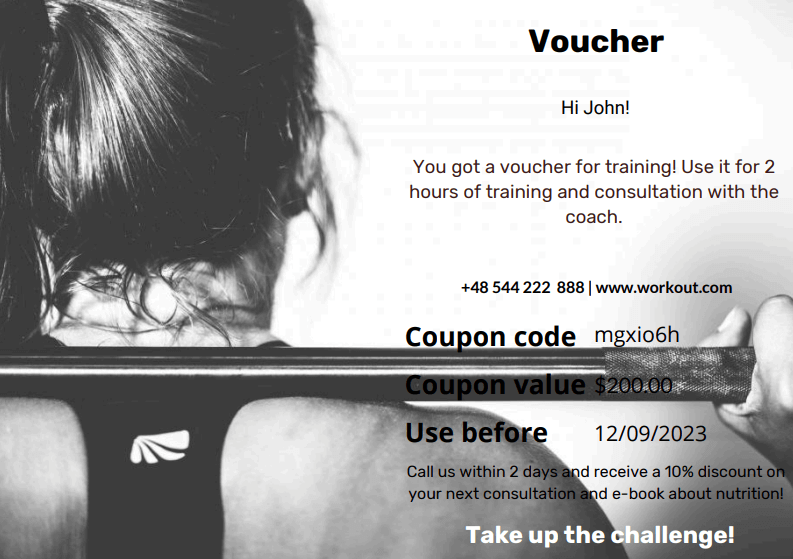 Voucher for a service? That's possible too! Offer online vouchers for services that you redeem online or locally.
Wishlists for WooCommerce
3️⃣  Finally, there is the 3rd free plugin that lets your customers create product wishlists in WooCommerce.
Last Updated: 2023-08-16
Works with WooCommerce 5.6.0 - 6.0.x
👉🏾  The plugin will let your customers create personalized gift wishlists and make buying gifts easier.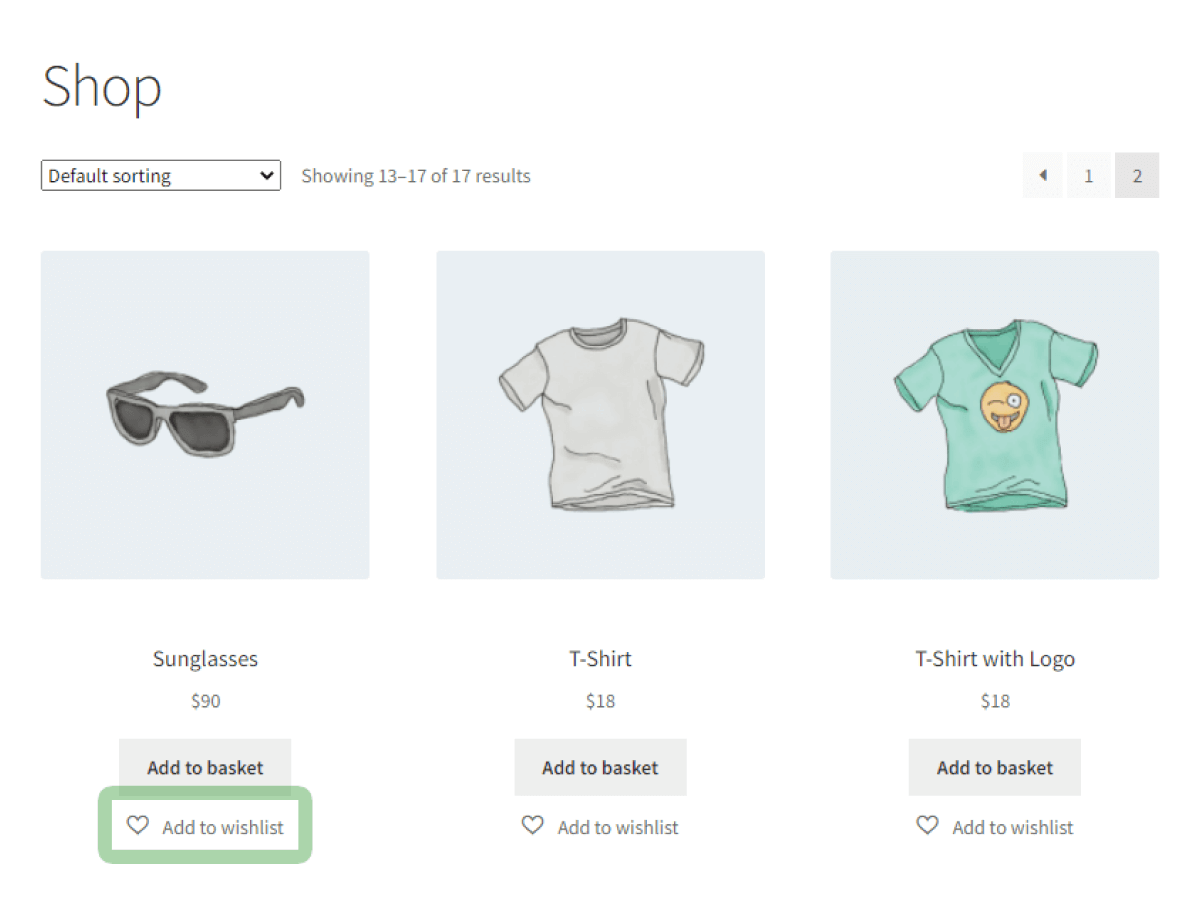 Summary
Ok, I hope you've found today a lot about WooCommerce gift options in this article.
First, I've shown you how to sell WooCommerce products as gifts using custom fields that personalize the products!
You've also seen how to add a free WooCommerce product as a gift when customers purchase in your store.
Then, you've learned how to sell gift cards so that recipients can use free coupons for future shopping.
Finally, I've used the free plugin to let customers create product wishlists to make your WooCommerce more gift-friendly!
Let me know if you have any questions!