After plugin instalation on your WordPress site it turns out that plugin is not compatible with other plugins or theme you have installed you may see blank page after activation and no access to WordPress Dashboard.
In this article we provide you instruction how to manually disable a plugin that may be couse of the problem and restore the operation of the site.
How do disable plugin when I do not have access to the WordPress Dashboard?
1. Turn on your FTP Client (Filezilla, Total Commander or other).
2. Log in to your site via FTP,
3. Navigate to wp-content > plugins,
4. Find the folder for the plugin that you need to disable,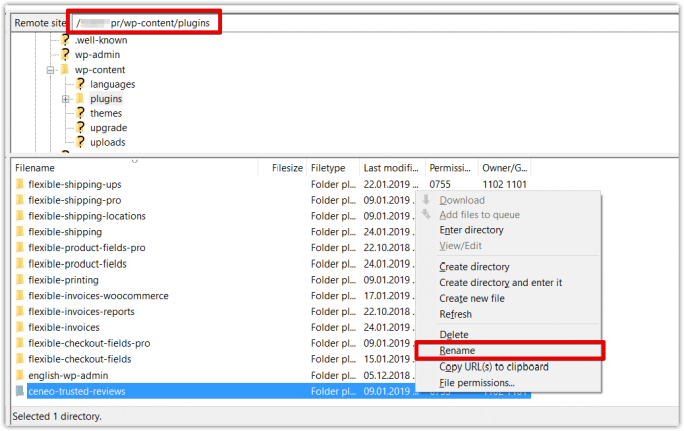 5. Right click on the plugin folder and select Rename,
6. Rename the plugin folder to [plugin-name]1
In this way, the plugin will be turned off and the operation of your site will be restored. After all, contact the author of the plugin or theme that caused the problem.