WP Desk Subscriptions
No API Key anymore
Important - If the plugin has a free version, it should be also installed.
Subscriptions allow activating plugins after installation and enable automatic updates directly from the WordPress Dashboard. Our new licensing system no longer requires the activation of unique API keys. Instead, we will ask you to register your shop domain. Read about the activation process below.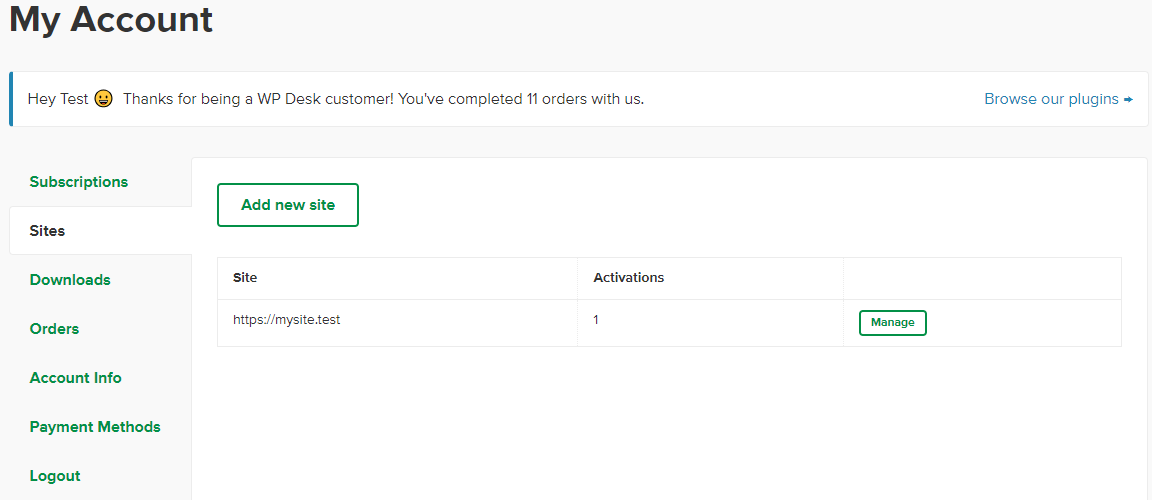 Log in and go to My Account.
Go to the Sites tab and add your website store address. Once you have done this, you can manage your plugin.
Go to the manage button and tick the checkbox, the plugin you want to install in your store. That is it. The plugin is activated, and you can start using it.
Download the plugin you want to install:
Install the plugin using your WordPress panel. Then, enable the plugin.
The plugin is ready for configuration and use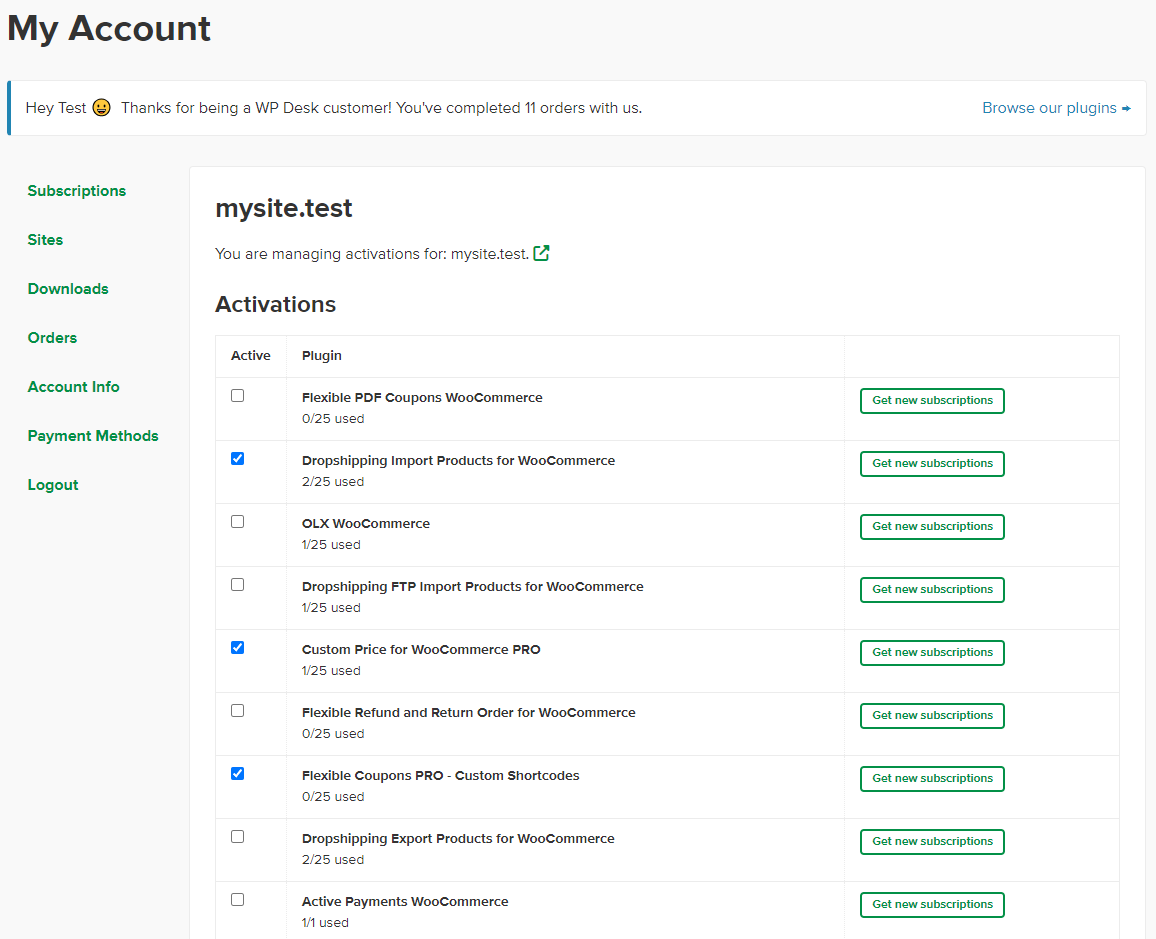 If an update is available for a plugin and the plugin has not been activated, the system automatically activates it on the page to which the subscription is assigned.
Frequently Asked Questions
Answers to frequently asked questions you may find here.