API keys allow activating plugins after installation and enable automatic updates directly from the WordPress Dashboard. After the purchase, we generate API keys for each order that must be entered after installing the plugin.
If you activate plugins in multisite (network of sites), make sure you turn on the plugins on each page separately, and do not enable the plugins for all pages (in the entire network). Read about the activation process on WordPress Multisite.
Before activating WP Desk's plugin, make sure that WooCommerce is activated on the site, not on the network.
1. Log in and go to My Account.
2. Download the plugin you want to install and copy license keys: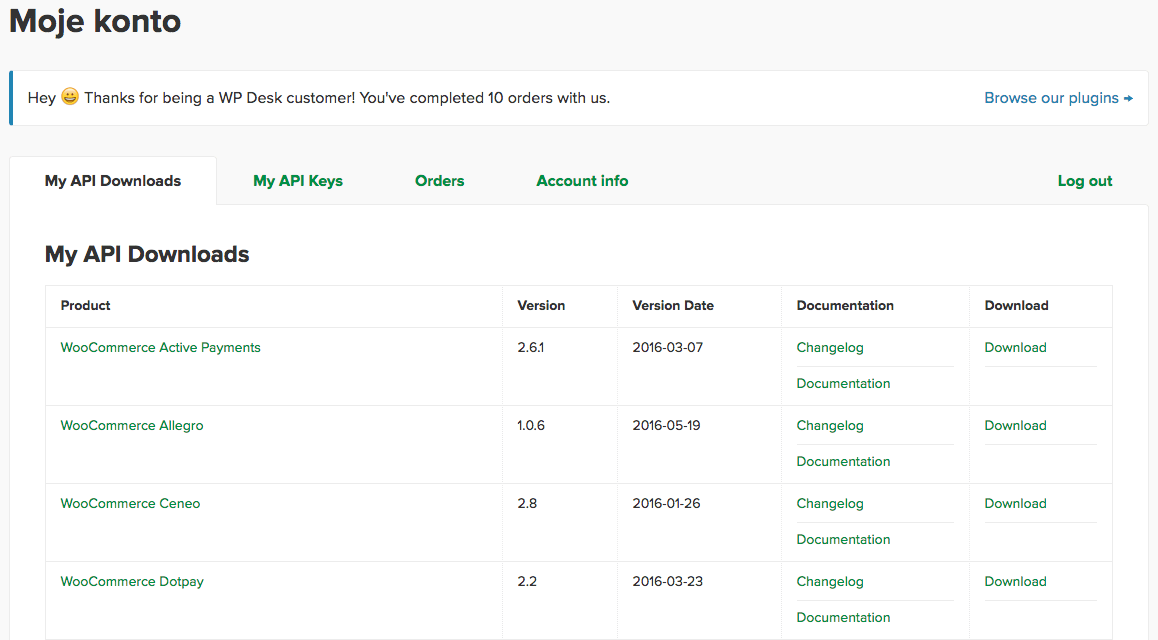 3. Go to the multisite dashboard and install the plugin but do not turn it on the network.
4. Select the page where you want the plug-in to be active: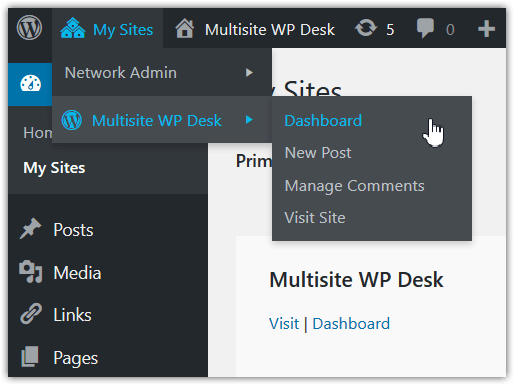 5. Select Plugins in the side panel (this way you will go to the plugin management page) and activate the plugin.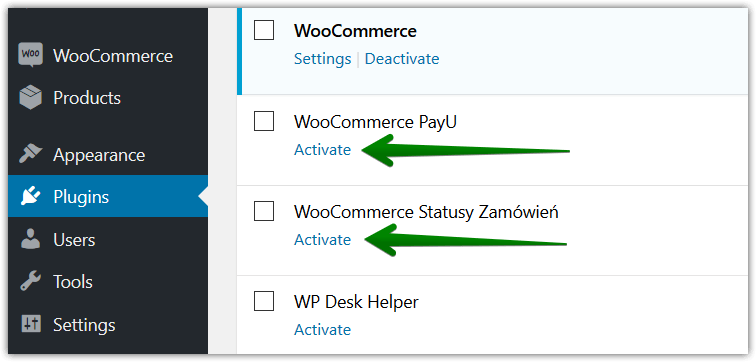 6. You will be asked to install the WP Desk Helper plugin. By using this plugin you will manage your licenses and activate the plugins. Install it using steps 3-5.
It may not be possible to automatically install the Helper. In this case, download the Helper
here
and manually install the Helper by
installing
the plugin using the WordPress panel or FTP.
7. After the installation, a new WP Desk position will appear with the Licenses submenu. This is the page where licenses can be activated: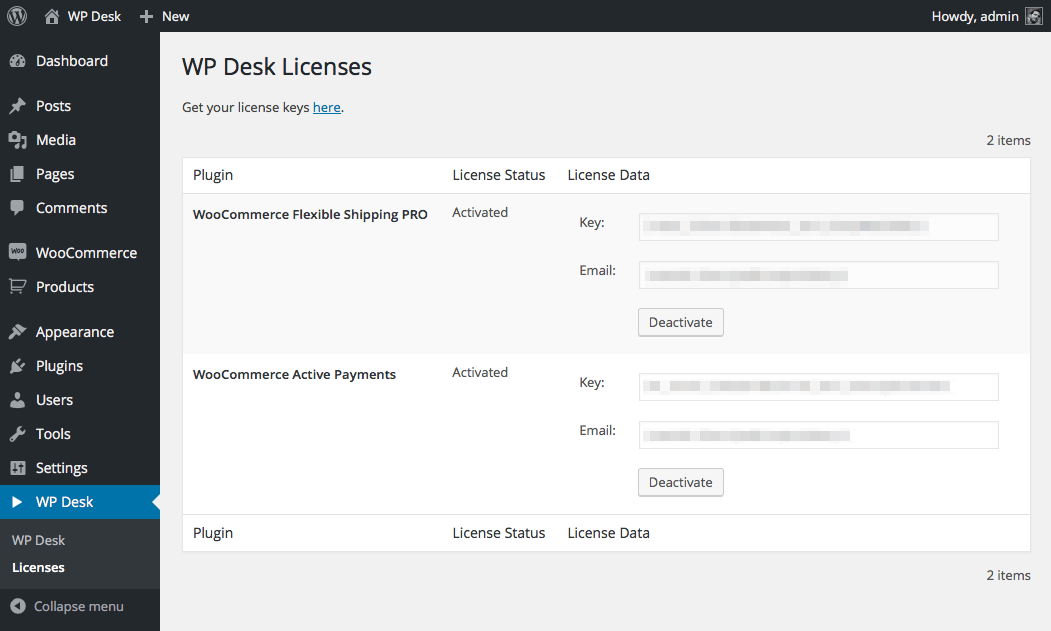 After you have entered a valid license key and e-mail, and after you have activated your license, the plugin will be fully activated and upgrades will be enable in the WordPress Multisite panel.
Important! To receive updates directly from your WordPress admin panel on a site in the network, you must activate API key on the first site of entire network.