There is an easy way to implement WooCommerce upload checkout feature. In this article, I'll show you the method! This is a step-by-step guide.
First, I want to show you the final effect. I just want you to be sure that this is what you are looking for.
We will use a plugin. Using it, WooCommerce upload checkout field looks like this: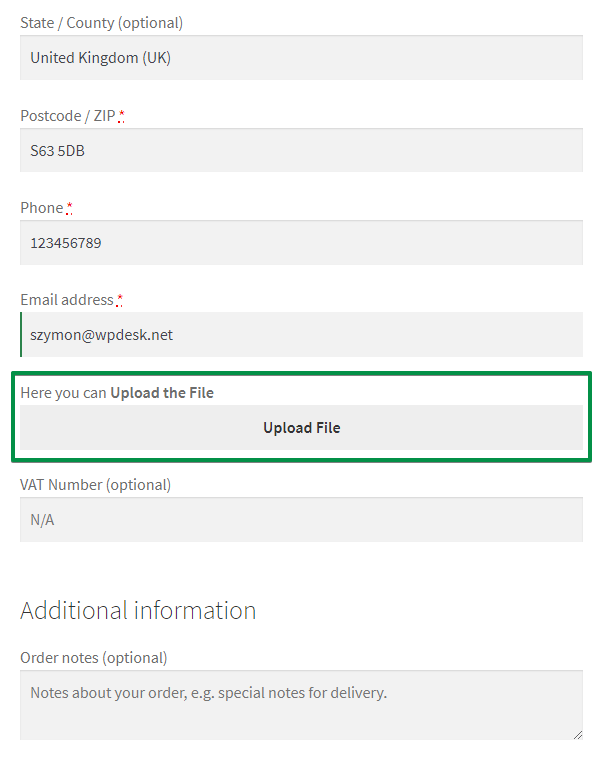 You can use CSS styling to change the field's look. I'll show you that later.
Also, look at the 'Here you can Upload the File'. This is the Label. You can set your own label.
The method (that I want to show you later) has the endless possibilities.
Now, I changed labels. Also, I created two WooCommerce checkout file upload in a row. Look:

Also, you can use a checkbox, just like I did: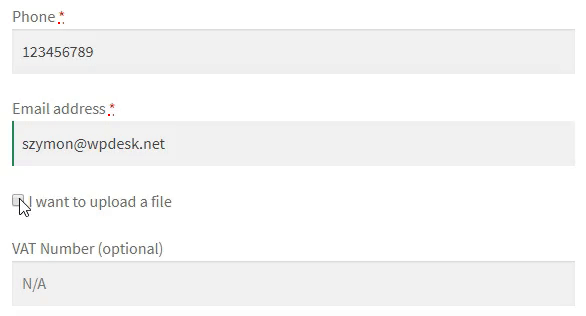 Your customers will see which file they upload:

You can limit what type of files they can upload to your store. Also, you can set the maximum file size. Here is the error message for the file type that I don't allow:

Now, a few words about the design. I use the default WooCommerce theme: Storefront. That's why my checkout page looks so raw and so does the WooCommerce upload checkout field.
But you can use CSS styling for this and any other fields. Look how I changed the look of the upload field: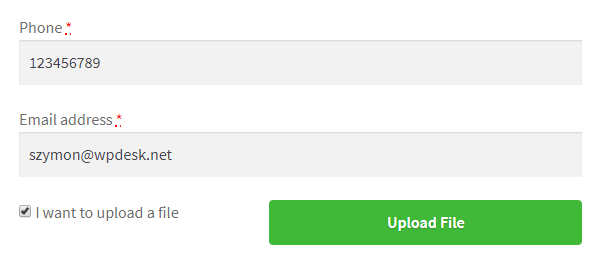 Learn more about styling the field →
Once the customer uploads a file, you can see it in the Order details screen: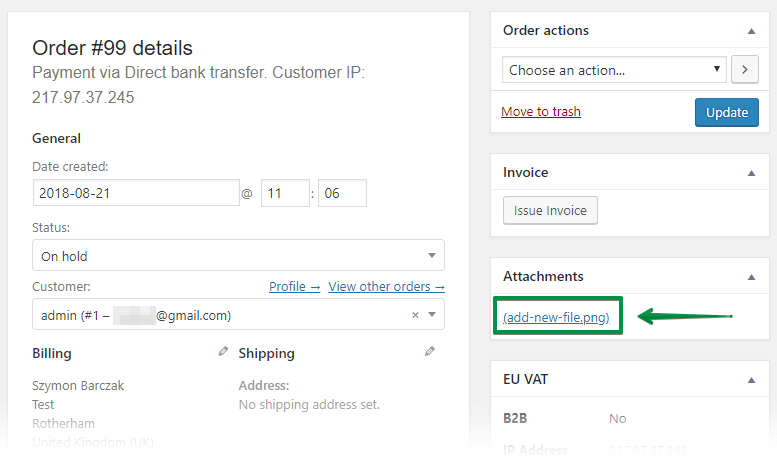 Let me introduce The Plugin
Standard WooCommerce doesn't let you add upload checkout field. Also, you won't be able to customize your checkout in a way you want to. That's why we created the Flexible Checkout Fields.
Flexible Checkout Fields PRO WooCommerce

£

59
Edit, add new or hide unnecessary fields from the checkout form. It's all about conversions and better user experience.
Add to cart
or
View Details
WP Desk
Last Updated: 2022-08-10
Works with WooCommerce 6.5 - 6.8.x
People love it because it helps them a lot! That's one of many reviews: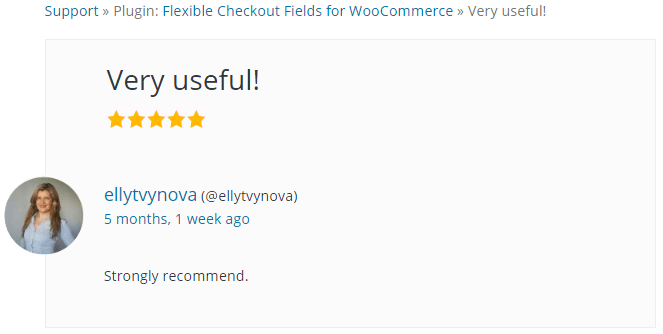 Just for you know, almost 70,000 stores use it on a daily basis!
You can use it to create WooCommerce upload checkout field. However, you can do much more with this plugin!
In general, Flexible Checkout Fields lets you:
easily add custom fields to the checkout,
edit the present ones,
rearrange fields in the checkout
and much more!
If you want to know more about this plugin's features, check out our
WooCommerce Checkout Page Guide →
You can download this plugin for free but you will need the PRO version. We limited the free version to these types of custom fields:
Text
Textarea
Number
E-mail
Phone
URL
Checkbox
Color
Headline
Paragraph
Image
HTML
However, check out this plugin for free before you buy! We have prepared a video, which will serve you as a sneak peek of what you will find in the free version, have a look:
Flexible Checkout Fields WooCommerce
Edit, add new or hide unnecessary fields from the checkout form. It's all about conversions and better user experience.
Download for free
or
Go to WordPress.org
WP Desk
Last Updated: 2022-09-14
Works with WooCommerce 6.5 - 6.8.x
Configuration of the upload checkout field
Let's start with the configuration. Please note: this feature is available in the PRO version of the plugin.
Just go to WooCommerce → Checkout Fields: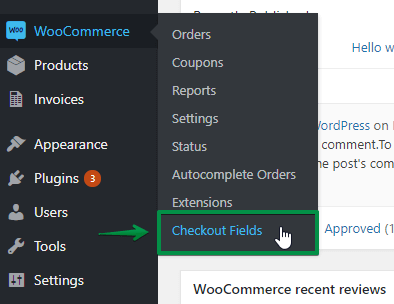 You will see the Billing section. You can edit this section or add a new field.
Look: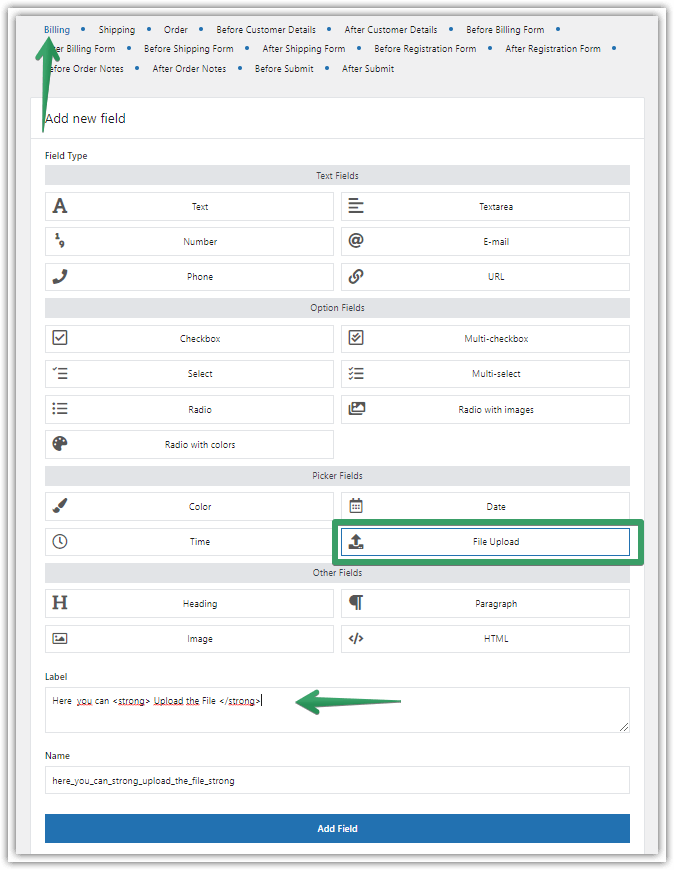 All you have to do is:
to choose a File Upload field type
then to provide a Label
and just click Add Field.
Next, select the new field in the Edit section column.
You can set here the:
Allowed file types
and Maximum file size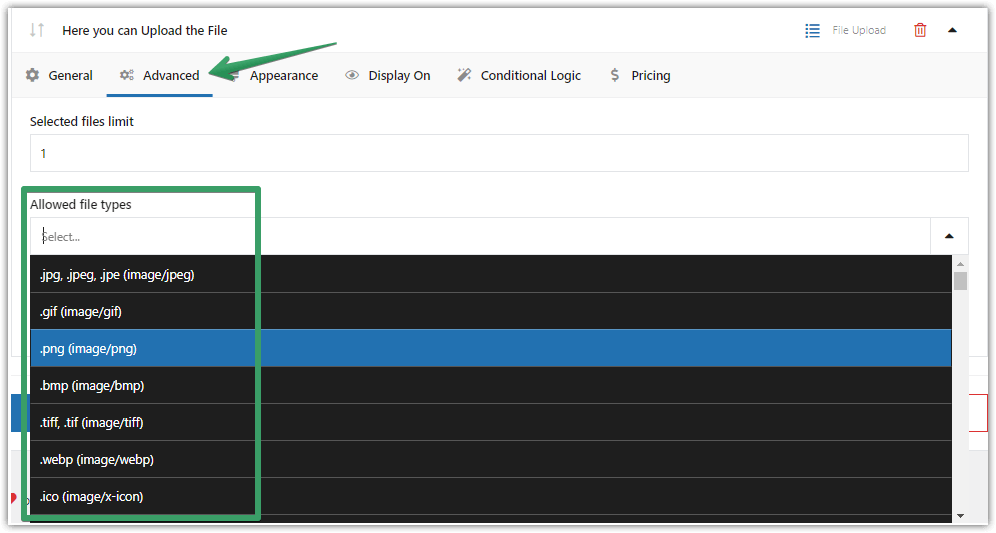 You can also set your own Validation. How? Check out our WooCommerce Checkout Validation Guide →
Next option is the Appearance:

That is optional, of course. You can provide any CSS Class here. This way you can set styling for the field.
What hovers behind the Conditional logic tab? Its settings, of course ;)

I cover this topic in the WooCommerce Checkout Conditional Fields →
As you may see, we have created a lot of guides :) Sign up for our newsletter under this article so you get them to your mailbox!
Summary
You have learned how to implement the upload field. I hope that your customers will love the upload files during checkout feature.
Let me know how are you going to use that field!
Also, if you need more tips about checkout configuration, use our WooCommerce Checkout Settings Guide →