The importance of a well-customized checkout page is indisputable. It is where your client confirms the order, therefore it's reasonable to make every effort and try to keep him undistracted in your online store until the end. Your aim here is to take one step further and provide all the information he might need at this point. How to do that? Customize your WooCommerce Checkout Page and build your custom order form. Speed up your WooCommerce checkout and customer conversion rates!
Have you heard about losing potential clients due to an overcomplicated and slow checkout process? Have you checked in Google Analytics if your customers do not quit?
Today, you will learn how to customize the WooCommerce checkout page and adjust the order form with a free plugin to avoid that! By speeding up and adjusting your WooCommerce checkout page, you'll increase the number of actual customers.
Table of contents
Customize Your WooCommerce Checkout Page in WordPress
First of all, the purpose of the default WooCommerce site configuration is not to increase conversions. Its objective is just to be functional and to work properly. And it is undoubtedly the case. Although it's pretty well configured, it is intuitive and user-friendly, and you can do better aiming to improve your conversion rate.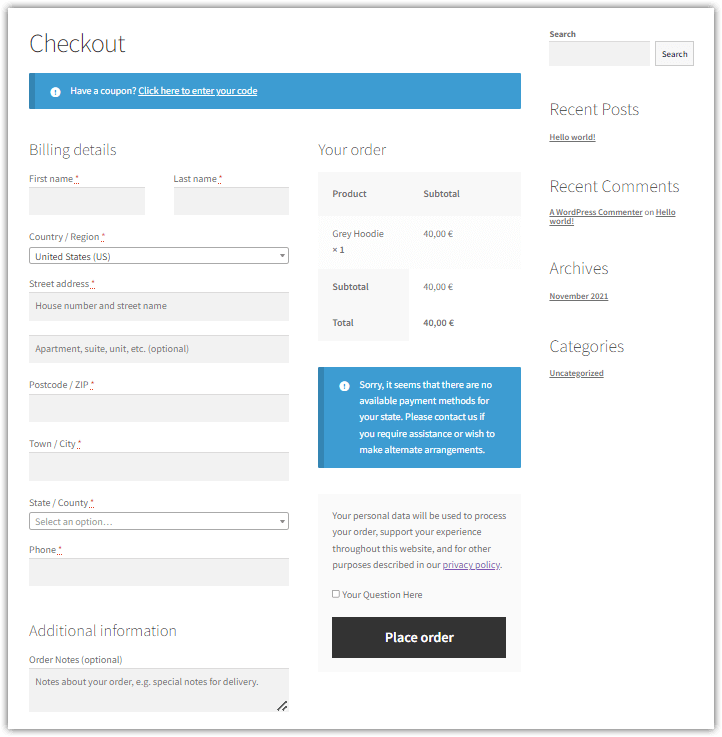 A properly configured checkout page will definitely help you to do it right and, as a result, you will close as many sales as possible. E-commerce websites have an average 🛒 Shopping Cart Abandonment Rate of 65.23%, which means 65 times out of 100 shoppers failed to complete the checkout process (data provided by Invesp)!
Of course, you want to avoid that scenario. can always try to recover the abandoned checkout carts back, but why bother if you can do things right from the very beginning?
Note that you can customize your WooCommerce checkout page e.g. with a custom code or with a plugin. In this article, we will focus on the second option, meaning I will show you how to do it with a free WooCommerce plugin.
Choose the right WooCommerce checkout plugin
You can find a whole bunch of great WooCommerce plugins in the repository. Nevertheless, I would encourage you to download the free Flexible Checkout Fields plugin:
Flexible Checkout Fields WooCommerce
WooCommerce Custom Order Form - Customize order details & WooCommerce checkout page for free! Edit, add, move, show, or hide WooCommerce checkout fields for your own custom order form. It's all about an improved user experience!
Download for free
or
Go to WordPress.org
WP Desk
Last Updated: 2023-09-21
Works with WooCommerce 7.7 - 8.0.x
Flexible Checkout Fields is a great option if you want to customize your WooCommerce checkout page. And guess what? You can do it for free! There's no need to download the PRO version straight away. Initially try the free version, as it has a lot to offer without spending a dime on it. 
Customize the WooCommerce checkout page with custom form fields
In the free version of Flexible Checkout Fields, you can add the following fields:
Additionally, the plugin is often updated and the free version is now richer with features. The plugin is growing in popularity, having over 80,000 active installations. 
Here you can see all fields available in the plugin (both the free and the PRO versions):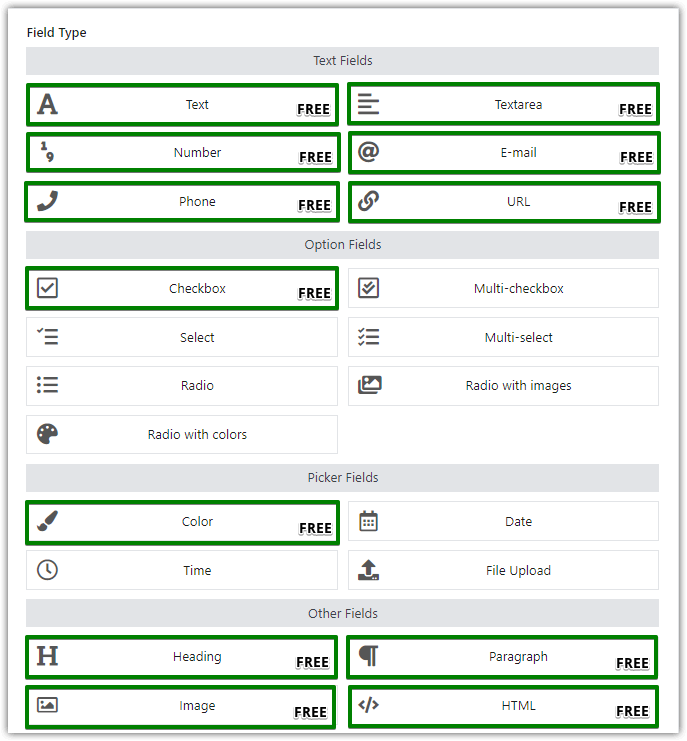 As you can see, there is a lot to choose from in the free version, especially if it comes to text fields.
Download the plugin →
Apart from the field variety, you can also customize the WooCommerce checkout page by rearranging the order of the form fields: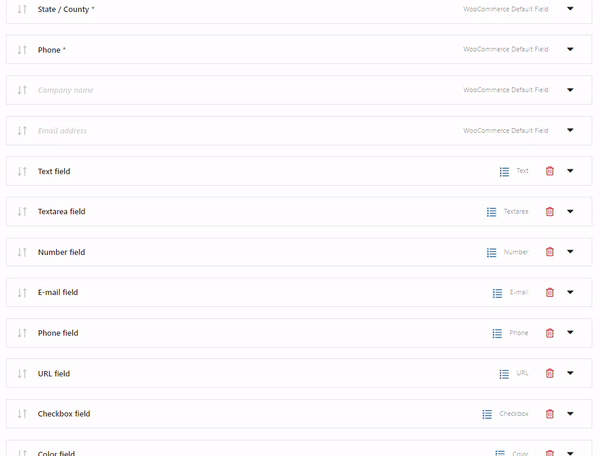 ...and choose the right checkout section for each field type. Awesome!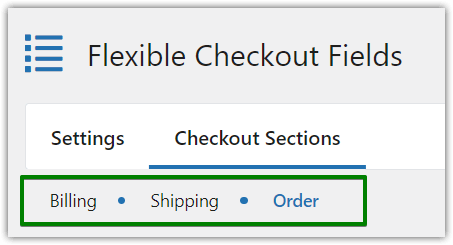 Let's focus on how your WooCommerce checkout page can look like if you add all of the free fields available in the free version of the FCF plugin: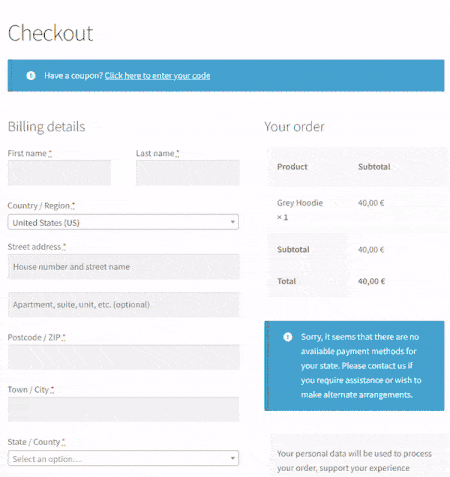 In the video above you can see the following field types, I've added to my WooCommerce checkout page using the free version of the Flexible Checkout Fields plugin. 
Download the plugin →
Summary
As you could see, the free version of the plugin is quite complete and can come in handy if you need to edit your WooCommerce checkout page. Remember it is one of the most important steps (if not the most important one!) in your customer's journey. Fine-tune this section and you will surely speed up your WooCommerce & see great results straight away. Obviously, by great results, I mean a higher conversion rate and thus more profit for your store.
In case you need some further explanation on how to add and customize all of the above fields, we have prepared the ultimate guide on how to do it in the article explaining how to add custom fields in the WooCommerce checkout. Feel free to read it and don't hesitate to ask us any questions. We are here to help you.