In this article, you'll learn how to set WooCommerce checkout order. We will use a free plugin. The method is simple so it won't take long.
Standard WooCommerce doesn't let you change fields order in the checkout. We noticed this lack of feature so we implemented it in our plugin.
Set Your Own WooCommerce checkout order with a plugin
All you need is the free Flexible Checkout Fields plugin and a few minutes to configure the fields.
Flexible Checkout Fields WooCommerce
Edit, add new or hide unnecessary fields from the checkout form. It's all about conversions and better user experience.
Download for free
or
Go to WordPress.org
WP Desk
Last Updated: 2022-09-14
Works with WooCommerce 6.5 - 6.8.x
Once you install and activate the plugin, you can go to the settings:
WooCommerce → Checkout Fields
You'll see this screen: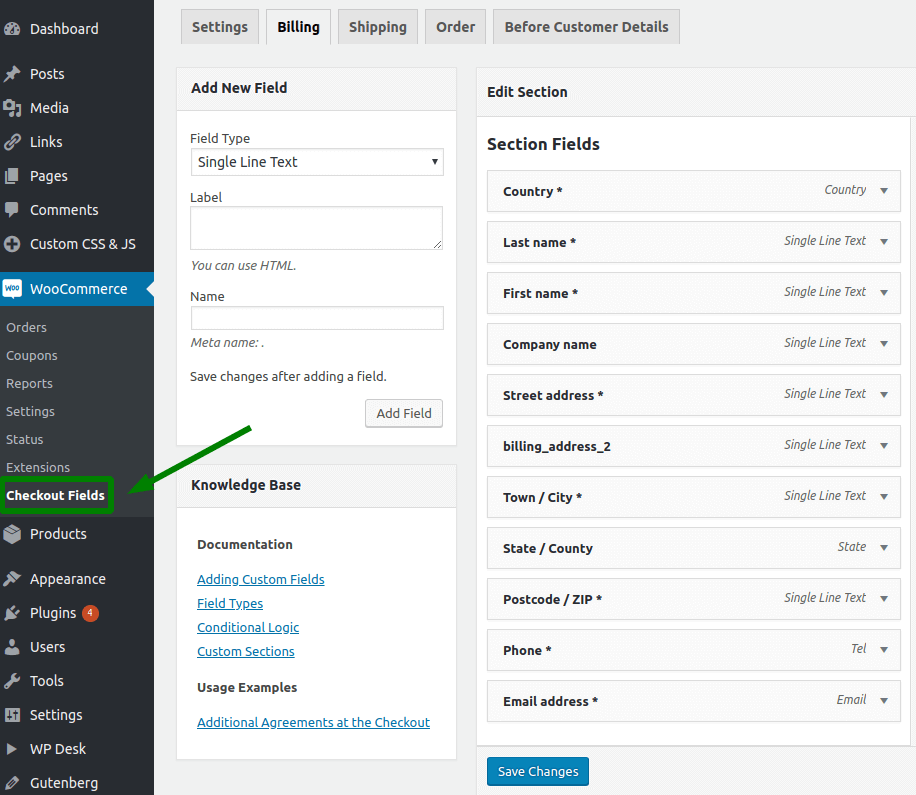 What now? Just grab a field and change its order: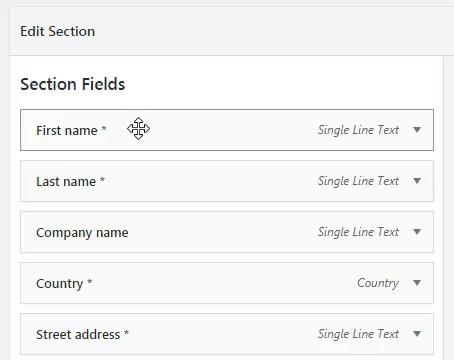 Now Save changes.
This way you can set WooCommerce checkout order like this: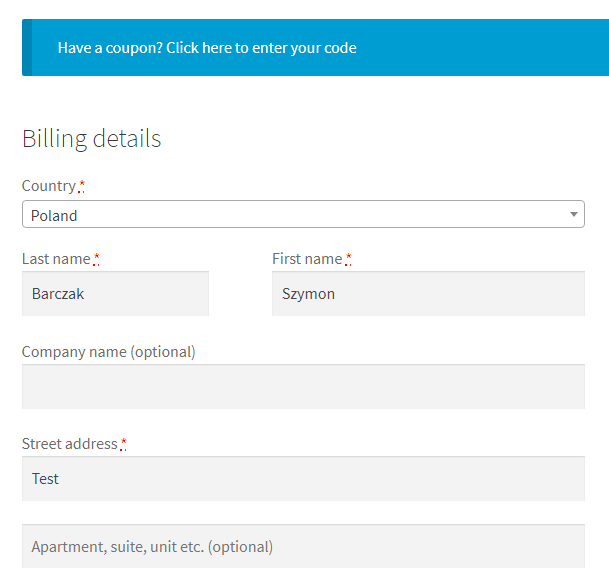 As you see, there is a Country field on the top. Also, I switched Last name and First name fields' position.
This way, you can set WooCommerce checkout order as you like.
WooCommerce Checkout Fields Editor
The Flexible Checkout Fields plugin is very powerful. We (the developers) think that this plugin is the best one on the market :)
This plugin lets you:
change fields order
add and change labels or placeholders
show or hide fields
set fields as required or optional
add new custom fields
and much more!
Also, do you know that over 70,000 WooCommerce stores worldwide use it on a daily basis?

We often add new features or fix bugs in this plugin. People really appreciate it!
This plugin also utilizes the WordPress look & feel and is very easy to use due to the clean interface.
People appreciate what we have created: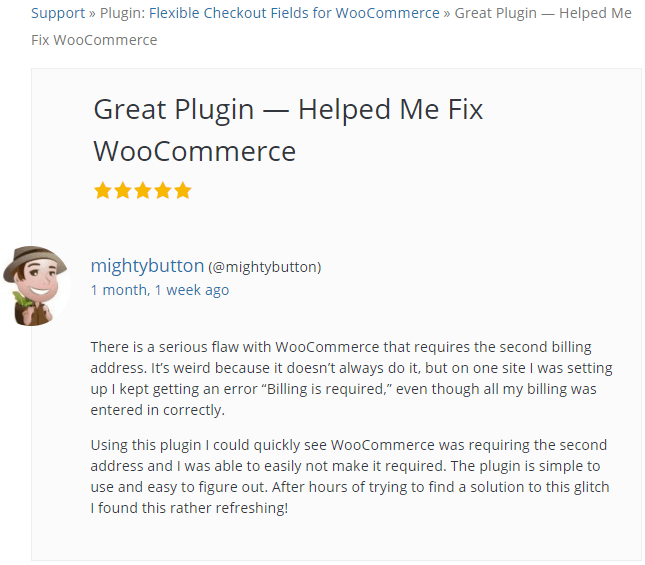 You can find many more positive reviews like the one above! However, you don't have to take my word for it. You can download this plugin for free and check it out yourself!
Download Flexible Checkout Fields →
Summary
You've just learned how to set your own WooCommerce checkout order. It doesn't seem difficult, right? Let us know in the comments section below if this plugin helps you!
Also, you should definitely check out our guides about WooCommerce checkout: