The WooCommerce checkout gives you the Order notes field by default. You don't have to configure anything. WooCommerce shows this field but you may want to remove additional information in the WooCommerce checkout page or customize the form. Read the article to learn how to use Order notes, and remove, or add checkout fields in WooCommerce. Let's begin!
Did you know your customer can send you a note using the Order notes field in the WooCommerce checkout form? Or maybe you'd like to remove the additional information section from the WooCommerce checkout page entirely?
Today, I'll show you how to customize the checkout fields including Order notes.
Table of contents
Order Notes in WooCommerce
The standard WooCommerce checkout form comes with billing fields, a shipping section, and Order notes.
Take a look at the checkout page: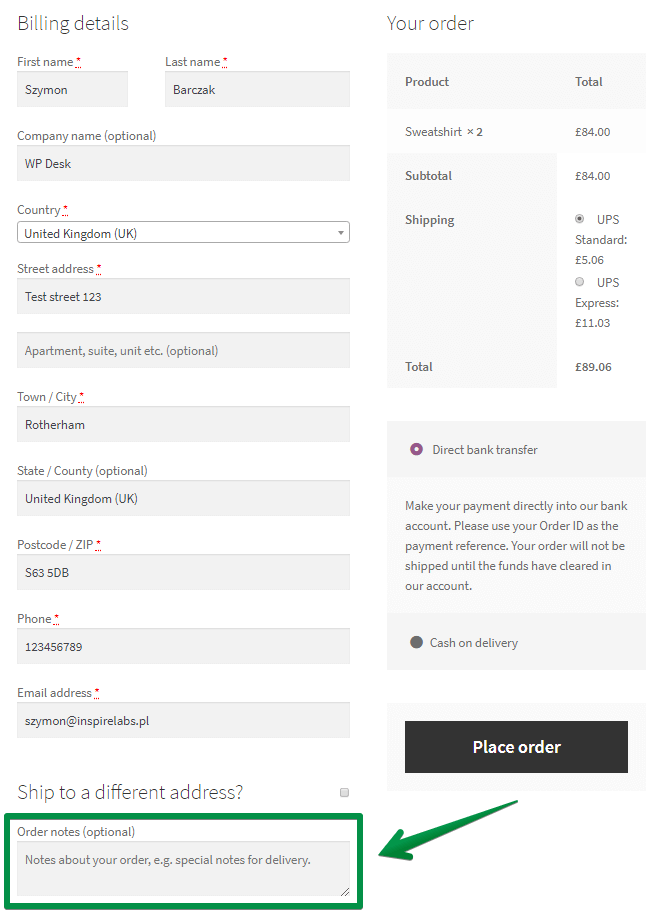 👉🏼 You can find Order notes at the bottom of the checkout form.
How to add a Customer Note to a WooCommerce order
From your customer
A customer can use this section to send you additional information, a purchase note, or a question.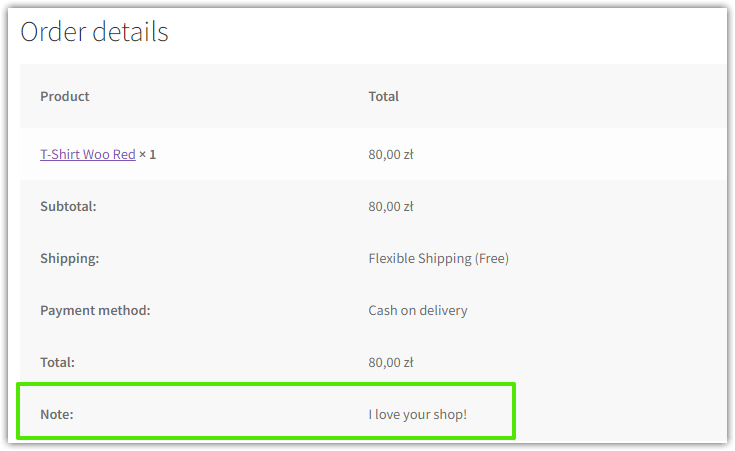 The field is optional though.
From a store
A store owner can also add a note to a customer or a private note within the Order Notes section when editing the WooCommerce order: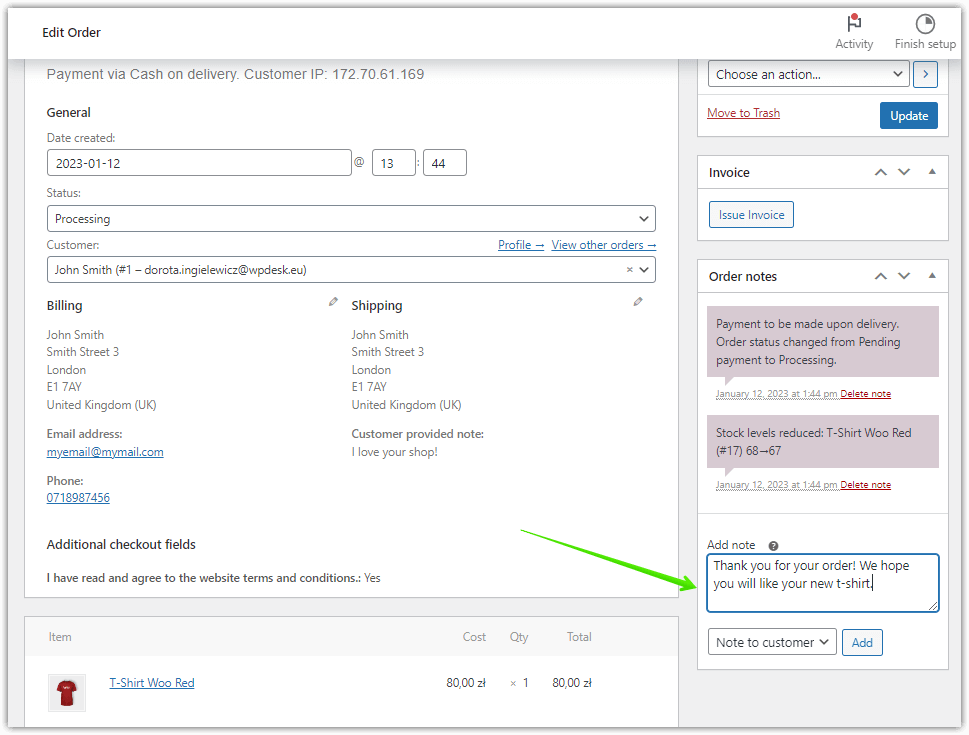 Customize WooCommerce checkout and Order notes with a plugin
We created this plugin so WooCommerce store owners can adjust the checkout form to their needs, for example:
easily add custom fields to the checkout,
edit the present ones,
or rearrange fields in the checkout.

👉🏼You can download this plugin for free and try it out.
👉🏼You can add custom fields to different sections of the checkout such as (before or after):
Customer Details
Billing Form
Shipping Form
Registration Form
Order Notes
Submit Button
👉🏼You can also easily modify the Order, Shipping, or Billing section. This plugin lets you rearrange fields or hide the ones you don't need. You can edit default WooCommerce fields, too!
This plugin is great and that's not only my opinion 😉
Over 80,000 stores use this plugin worldwide daily!
You can download this plugin for free but you need the PRO version to edit some sections of the checkout. However, check out this plugin for free before you buy!
Why & how to customize the WooCommerce Order notes?
The question is, does such a field satisfy your needs? Maybe you need something more, for example to:
add a checkbox, radio button, or date picker under the Order notes?
make this field required?
remove additional information from the WooCommerce checkout form entirely?
You can do these things with a plugin!🎉
Before & After Order Notes
Our plugin can hook to WooCommerce checkout notes. This way you can put some custom fields before and/or after the default order notes.
➡️ You just need to mark these checkboxes on the Settings screen: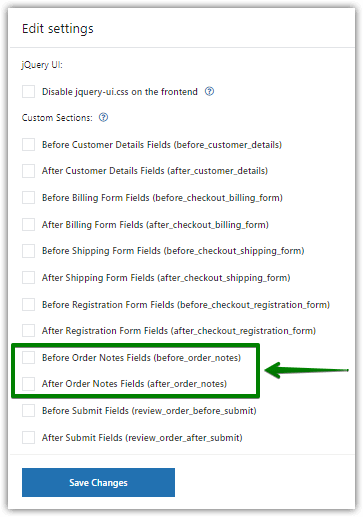 Once you Save changes, you can configure these sections.
Customize Before Order notes section
➡️ Let's start with Before Order Notes.
I created two simple checkboxes here. Also, I gave the section a title (it's optional). I use the H3 title tag:
I'll show you what it looks like in the checkout right after another section configuration.
Customize After Order notes section
➡️ So, let's provide some random field to After Order Notes. I placed here a simple HTML field. It is the type of field in which you can provide any HTML code you want to display in the checkout.
I provided a simple 'Nothing in here🙂 ' text. Also, I named the section again. This time I used the H5 title tag.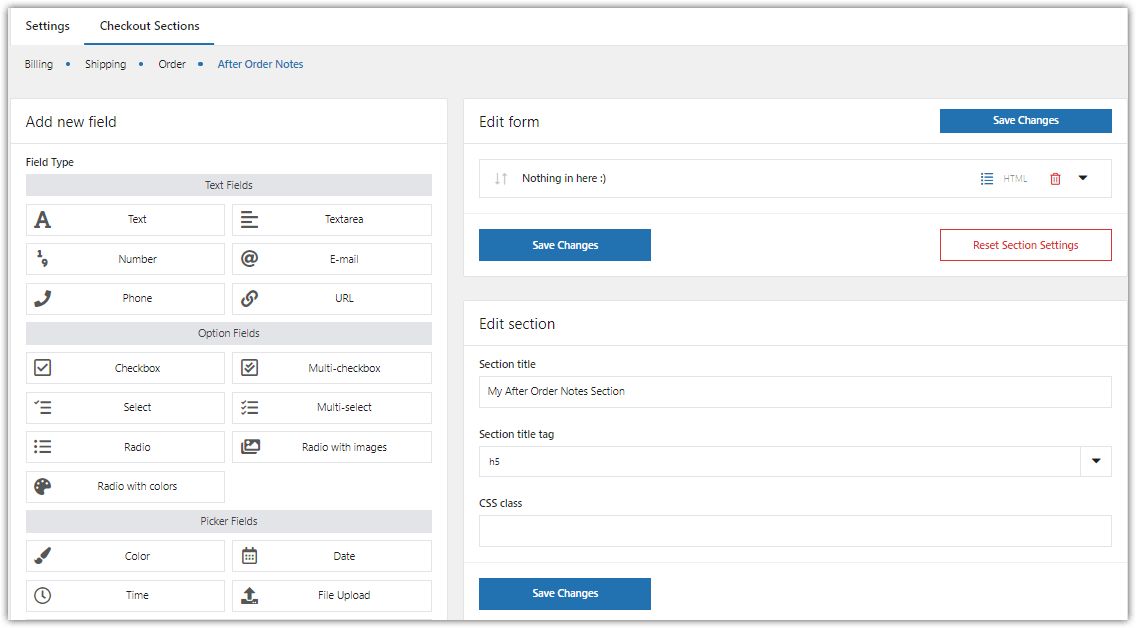 🎉 Look at the final effect:
Many more features of the plugin
You can edit the whole checkout if you need to. However, it's the WooCommerce checkout notes that interest you. You have learned how to configure the before&after of this section. However, you can also configure the Order section itself. Look: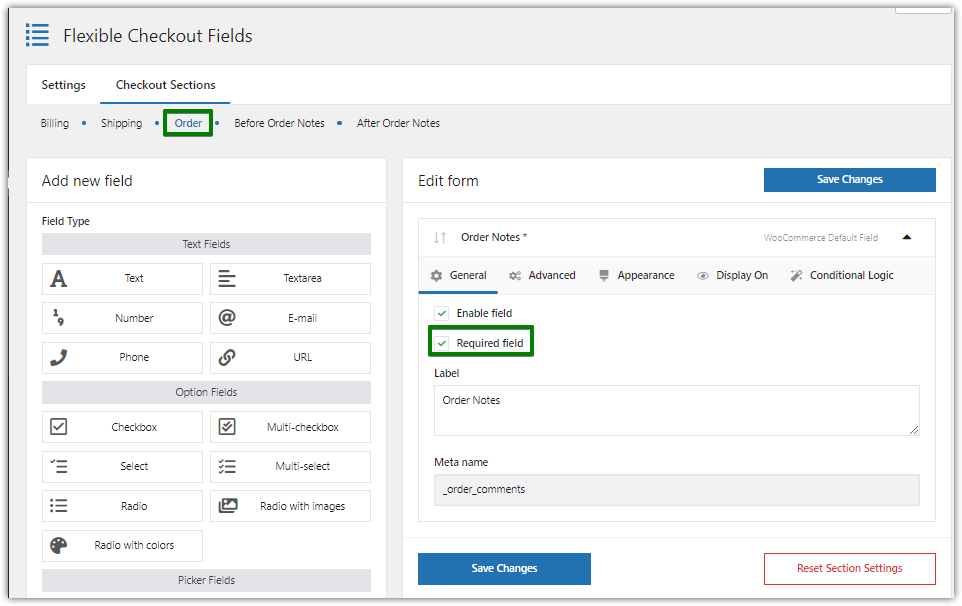 As you see, you can easily make the default field required.
New WooCommerce checkout fields
You can add any custom field to this section if you need to!
There are plenty of custom fields you can add to the WooCommerce checkout!
Check some examples of them below:



Radio button (available in the PRO version)

Date picker (available in the PRO version)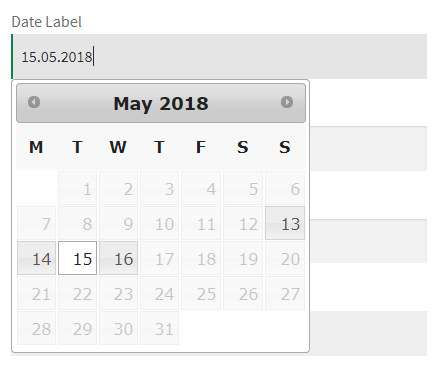 Time picker (available in the PRO version)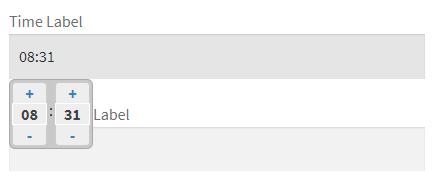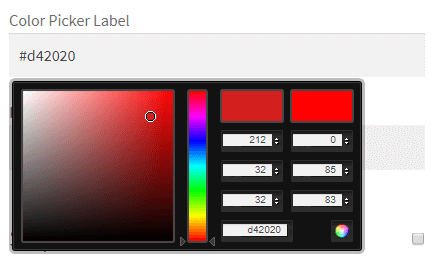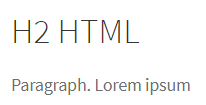 File upload (available in the PRO version)

Surely with this plugin, you can configure the WooCommerce Order notes section the way you want!
How to remove additional information from the WooCommerce checkout
After setting custom fields, or when you don't need so many checkout fields you may face these questions.
How to remove additional information in the WooCommerce checkout page?
It's very simple with the Flexible Checkout Fields plugin.
Go to WooCommerce → Checkout Fields,

This is where you can find Flexible Checkout Fields in the Dashboard

That's the simple way to remove fields like Order notes if you don't need additional information for processing WooCommerce orders!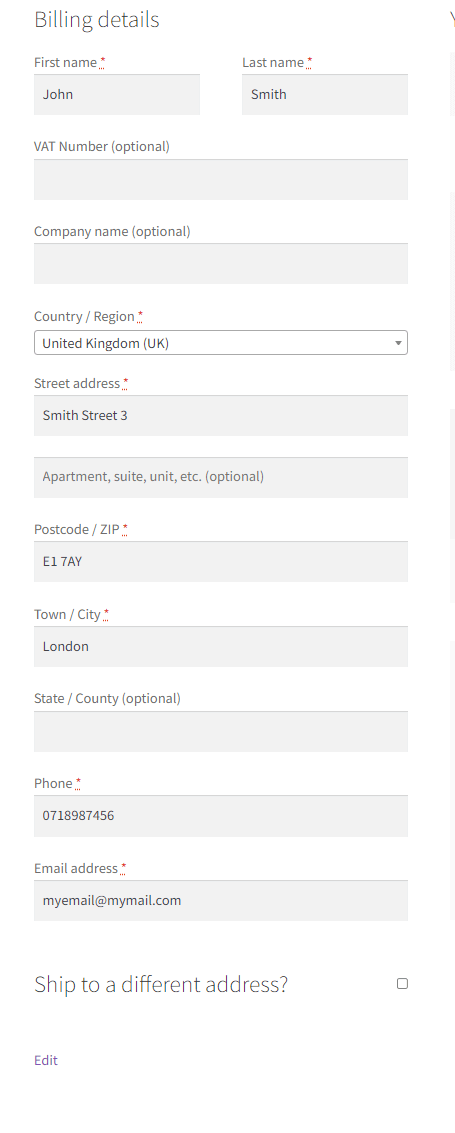 Get the FREE plugin to remove fields from the WooCommerce checkout page →
Summary
If you have any questions let us know in the comments section below.
Check all features of the PRO version on the product page and in the plugin documentation!
You may also find these articles interesting: