You might think that choosing a custom wishlist icon may seem like a seemingly trivial feature. However, it's details that make the difference and make your store stand out from the rest. The Flexible Wishlist for WooCommerce plugin lets you choose the icon, which best fits into the theme of your store.
Choose the right icon for your wishlist
Fine-tuning a beautiful online shop does not only depend on the theme you choose, but also on all other kinds of details. These include, among others, the perfectly matched wishlist symbol. It's a great idea to get your store ready for the Black Friday promotional campaign.  r are you aiming more for the holiday season? Anyway, this plugin has wishlist icons appropriate for both Black Friday and Christmas. By that, I don't just mean placing the heart, bookmark or star icon. Namely, these icons are the most chosen ones, if it goes to customizing wishlist icons. What I refer to are more unconventional icons, like a flame, cook hat or an animal footprint. If you have the opportunity to refine every little aspect of your store, why not take advantage of it? It's all in the details!
Wishlist icon customization with a free plugin
You won't be surprised when I tell you that the best way to customize your WooCoomerce wish list icon will be to get the right wishlist plugin. Flexible Wishlist for WooCommerce will definitely be a right choice for that. It's also a great opportunity to customize your WooCommerce store for the 2022 Black Friday campaign and the holiday season. Imagine that your store's wish list icon is a Christmas tree or a shopping bag. Cute!
Here are some examples of what you can do with it:
Create unlimited number of lists

Add unlimited number of products to the list

Allow all users to create a list

Copy products from one list to another

Allow only registered users to save the wishlist and access it on all devices

Add a product to the list from the shop page

Add a product to the wishlist by using a popup window

Allow users to add product ideas for later
You can download it for free and see it for yourself:
Flexible Wishlist for WooCommerce
Allow customers to save their favorite products for later. Gain their loyalty and boost your sales. Make customers want to come back to shop on your site.
💾 Active Installations: 800+ since Apr '22
Download for free
or
Go to WordPress.org
WP Desk
Last Updated: 2023-10-09
Works with WooCommerce 5.6.0 - 6.0.x
How to set your wishlist icon
The Flexible Wishlist for WooCommerce plugin gives you the facility to choose from 20 icons. The pre-selection of symbols has already been made, so that you don't have to comb through thousands of wishlist symbols. 
You can choose one from the following icons: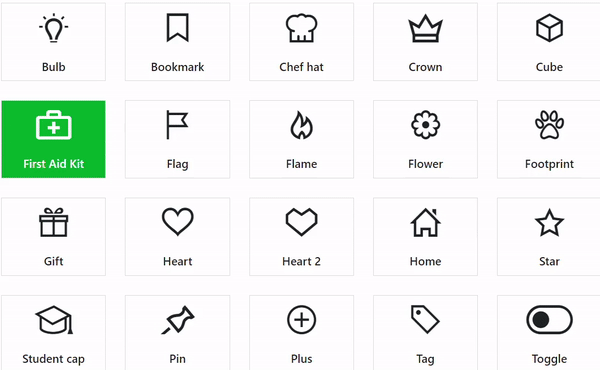 Bookmark, flag, heart, star, add, toggle icon - wishlist icon classics, which could not be missed. Fit any shop.
Bulb icon - perfect for all stores specialized in e.g. electronic goods and gadgets
Chef hat icon - the right fit for any food related business
Crown wishlist icon - put the crown on your favorite product! 
Cube icon - a great choice for any physical products that are suitable for any kind of shipment
First aid kit wishlist symbol - owning a pharmacy? That's your icon choice!
Flame symbol - choose this icon if you want to inform your customers that the product they are looking at is a bestseller
Flower icon - a great solution for flower shops
Tag icon - select this symbol if you wish to notify that a particular product is currently on sale
Animal footprint wish list icon - a perfect solution for any pet store
Gift symbol - want to encourage your customers to create special wishlists during the holiday season? That's your choice!
House icon - pick this symbol if you owe, for instance, a building market or a furniture store
Student cap wishlist symbol - works great in e.g. learning resource stores
Pin icon - help your customers get inspired and place this icon over a product overview image
As you can see, there's plenty to choose from. However, if you think there is a watchlist icon missing, please let us know and we will take care of it. 
Place the wishlist icon wherever you want
Yes, you can also choose the position of the wishlist symbol whether it is on the shop page or on the product page. You can find these settings in the following section: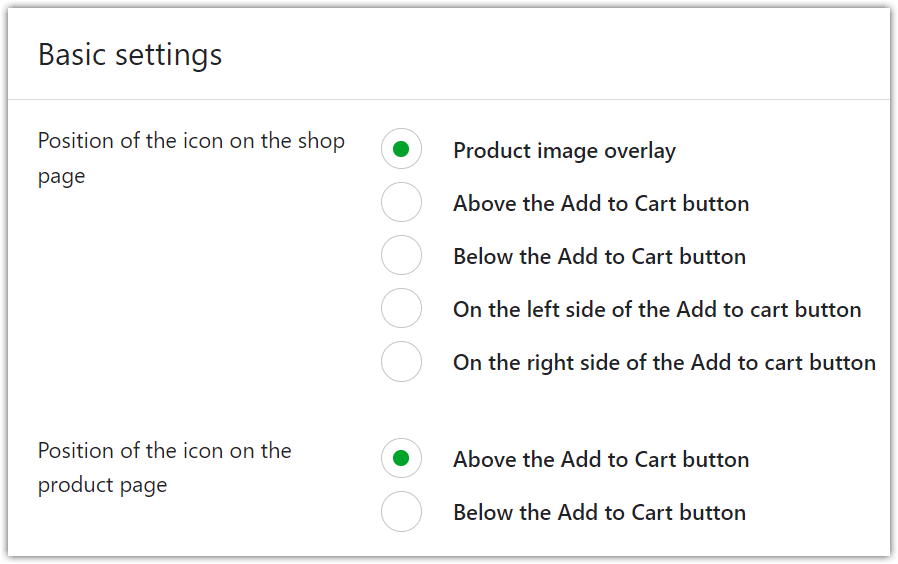 Let's have a look at the final result of our configuration. Don't forget to save your changes at the bottom of the settings page!
The wishlist icon on the shop page: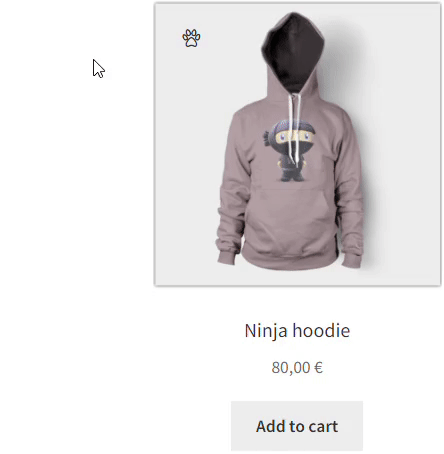 The wishlist icon on the product page: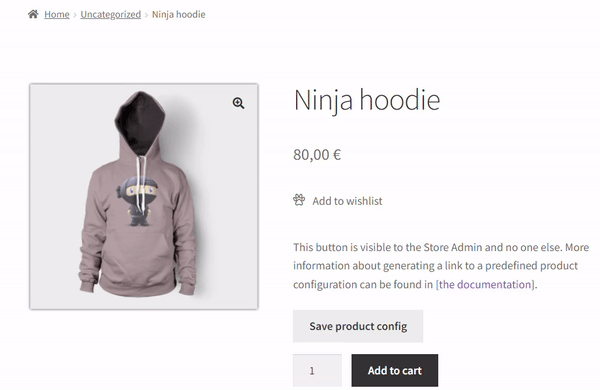 Summary
The Flexible Wishlist for WooCommerce plugin is the right choice when it comes to your online shop's icon customization. This wishlist plugin is free so give it a try and let us know what you think.
Bonus: Meet Flexible Wishlist PRO - Analytics & Emails
You can complete the functionality of this free plugin by getting PRO.
Flexible Wishlist PRO - Analytics & Emails

£

59
Allow customers save their favorite products for later and identify the most popular products by tracking wishlists' content. Create and send promotional e-mails. Stay one step ahead of your customers' needs and meet their demands.
💾 Active Installations: 800+ since Apr '22 | 🔃 Last updated Jun '23
Add to cart
or
View Details
WP Desk
Last Updated: 2023-11-14
Works with WooCommerce 8.1 - 8.3.x
Why Flexible Wishlist PRO - Analytics & Emails?
Promotional emails can be created and sent
Keep track of your customers' wishlists
Utilize stock analysis to identify the most frequently added products to wishlists and to sell them more smoothly