Offering products with weekly or monthly payments is a great way to boost your store and gives you a lot of options. In this article, I'll show how to sell more with custom fields for WooCommerce Subscriptions with the free plugin (enhancer for your products)! Let's begin!
The subscription business model is getting more and more popular around the world. It's very convenient for both customers and store owners. Some product categories are perfect to offer subscriptions.
But how to customize your WooCommerce products including subscriptions?
WooCommerce core doesn't offer that kind of product, but you can use a powerful & free plugin.
Table of contents
Subscriptions in WooCommerce
How to add subscription products in WooCommerce?
When you have it all configured, just go to the product you want to sell as a subscription. In my example, it'll be WooCommerce → Products → Diet Catering. On the edit page, go to the settings below the product description. In Product Data choose Simple subscription like in the screenshot below.

Here you can set the Subscription price and choose the payment period. The plugin allows you to set a Sign-up fee for the first payment and offer a Free trial if you want. Of course, you can also set the Sale price and schedule it.
It's pretty simple and if you have configured it well, it should look something like my example ⤵️⤵️⤵️.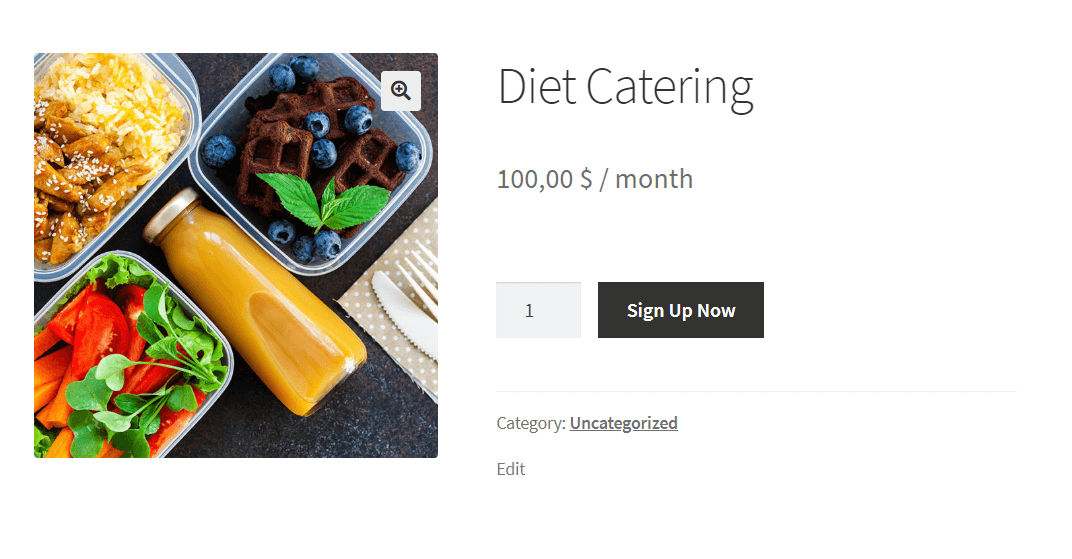 Enhancer for WooCommerce Subscriptions
That example looks fine, but what if you want to offer something more complex? You have two options. If you want to offer different types of catering and you'll charge differently for every type, you should use variable subscriptions. You can add a few variable products and let the customers choose them. Once again, you can find more about it in the official documentation.
➡️ In my example, I'll use the second option - extra product fields. It gives you more options and doesn't add new data to the store's database.
When it comes to extra product fields, I always choose the Flexible Product Fields plugin. It's an excellent alternative for variable products that gives you a lot of options. You can add many types of available custom fields, even in the free version of the plugin.
Download the free enhancer for WooCommerce Subscriptions!
Also, see the short presentation of the plugin features.
Extra product fields (free)
✅ Ok, let's add some options to my example. I think, that the best option for customers is the possibility to decide on which day they want to start their catering. With the Flexible Product Fields free plugin, it's really simple.
Just go to WooCommerce → Products → Product Fields and add a new Fields group.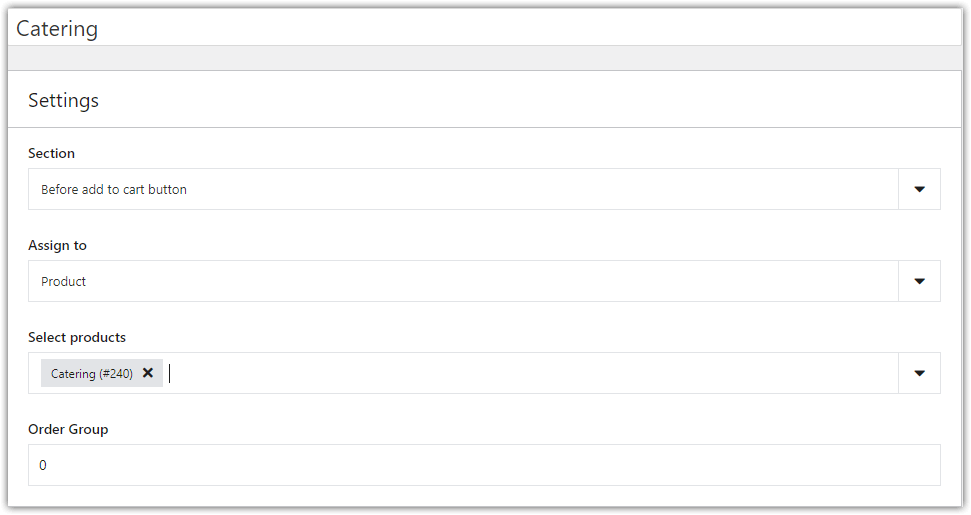 Enter the name of the new Fields group, set Assign this group to one Product and select the product. In my case, it's Diet Catering that I showed you earlier.
Date picker: The custom start date for WooCommerce Subscriptions (PRO)
I will show you now how to add the Date picker for your subscriptions.
🗓️ Now, choose the Date picker field, provide any label, and Add field. Here you can set the field. Set Label and placeholder and set this field as Required.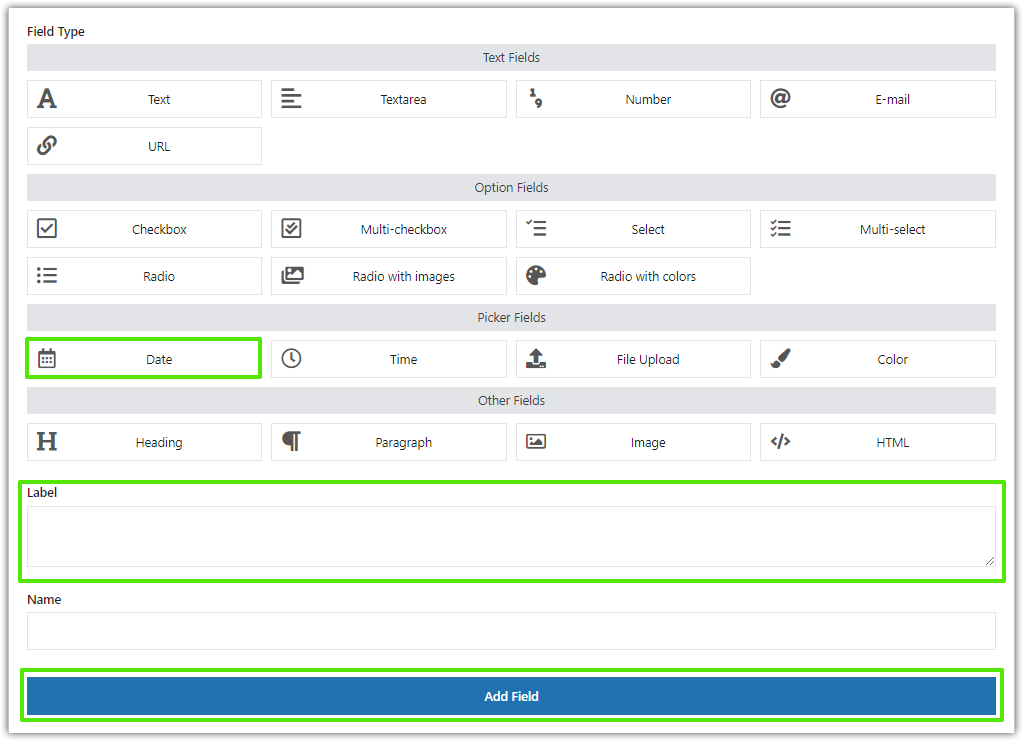 In the General tab, set the field as Required.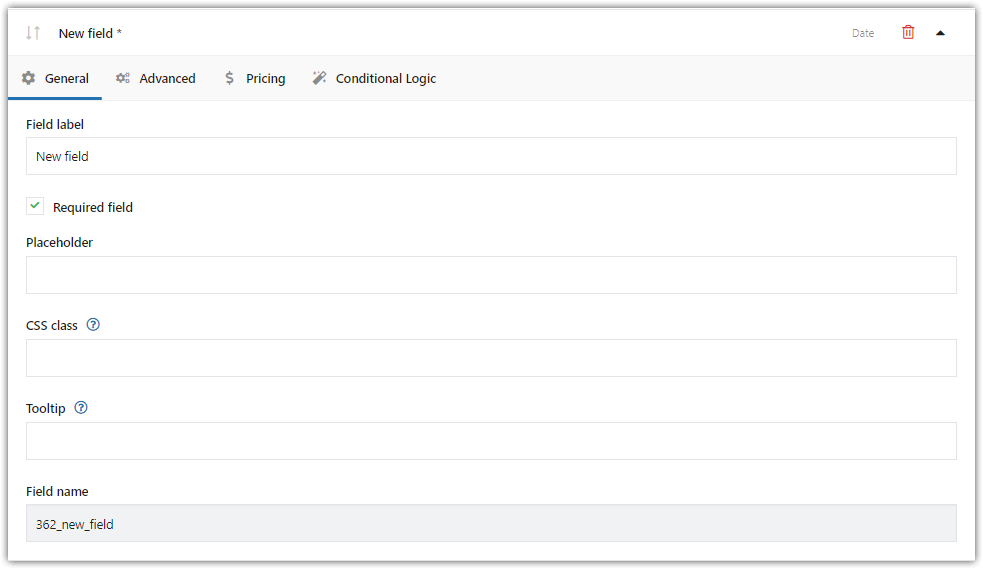 Select the type of product (free)
🥗  The second thing I want to add to make an advanced subscription product in WooCommerce is a Select type of product field.
✅  Just like you did before: Choose the Select field type, provide a Label, and Add field. Then, add some options. In my example, it looks like this: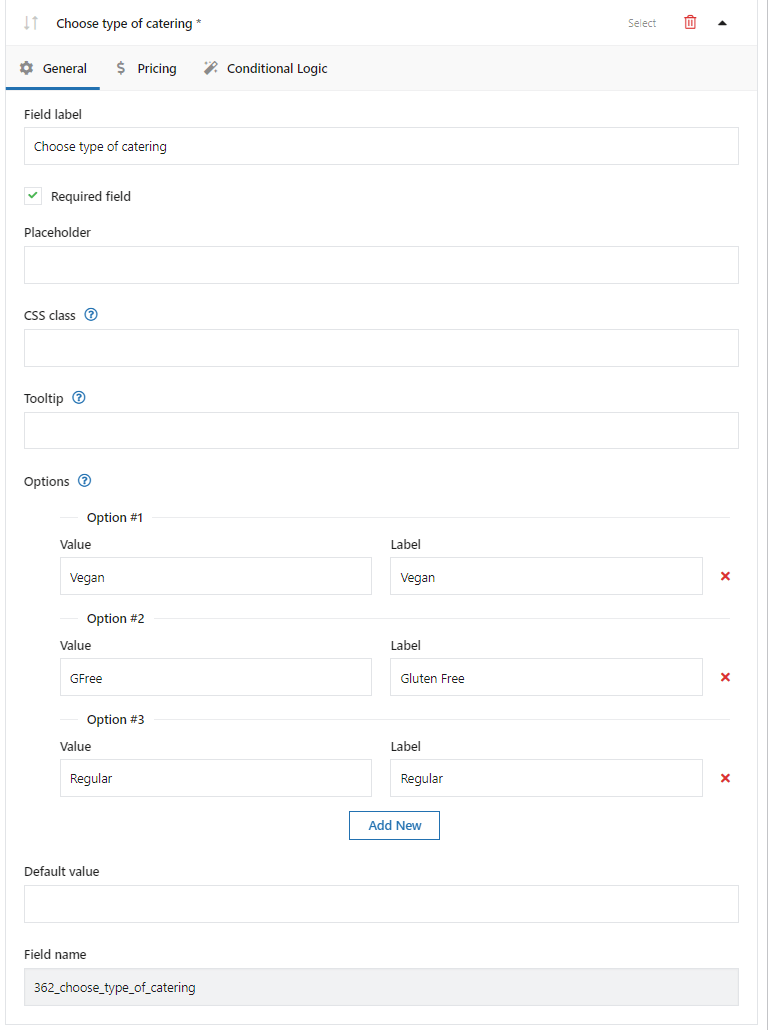 Advanced subscription products in WooCommerce - Diet Catering enhanced
It's time to find out how it looks in my store 🙂.
🗓️  When I go to the Diet Catering product in my WooCommerce shop I can pick the start date of the catering.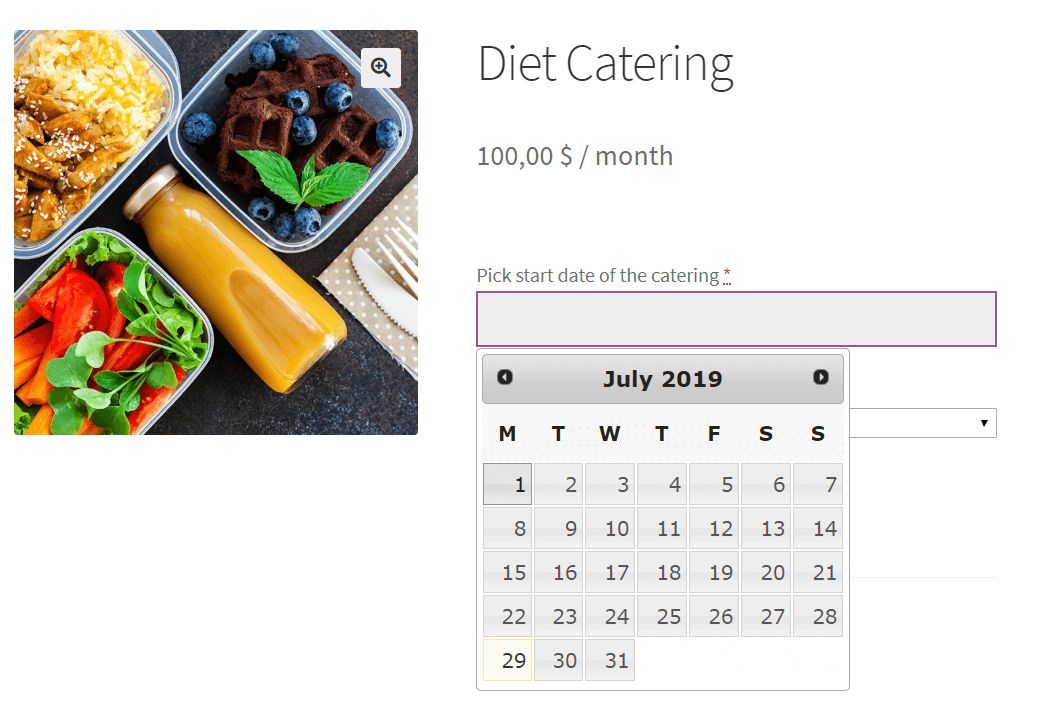 🥗  Another option is to choose the type of catering.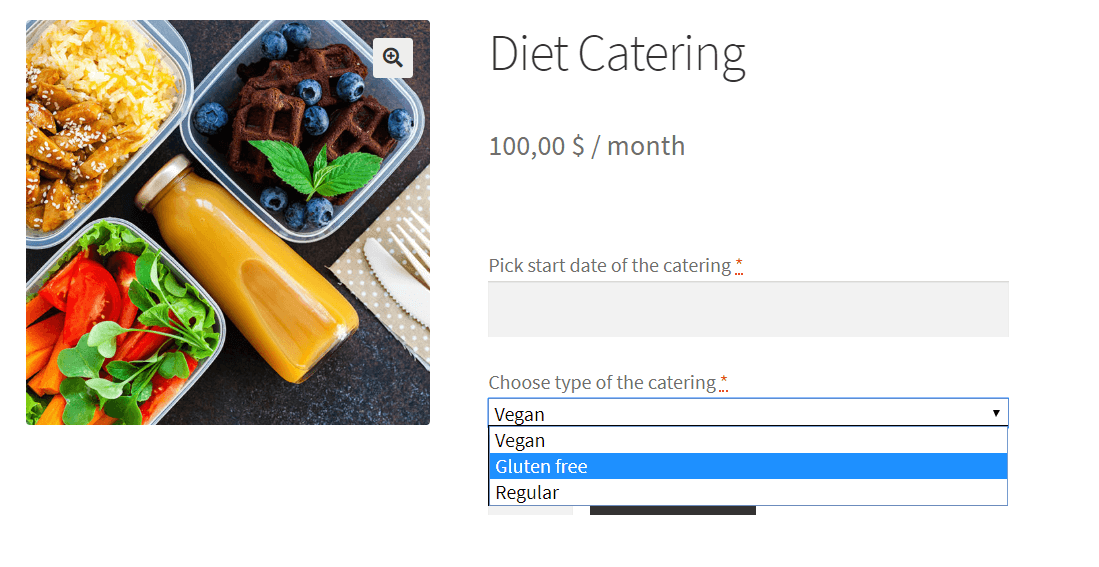 It looks good 😉. Of course, you can edit it in CSS to make it look even better and adjust it to your store.
Summary & more about custom fields
In this article, I showed you how to add advanced subscription products in WooCommerce. Also, how to use Flexible Product Fields as the Enhancer for WooCommerce Subscriptions and selling customizable products!
I hope that now you can offer more for your customers to boost your sales. Good luck!
If you have any questions let us know in the comment section below!