Dynamic change of product prices based on client's group membership can be a really useful feature in an online store. So, how to set up WooCommerce group pricing and charge your customers exactly as you want it?

It doesn't matter why do you want to change the prices for some customers. Maybe you sell cheaper for business owners or registered users. In both scenarios, you'll need a trusted tool to do that. In this article, I'll show you how to do it with a combination of WooCommerce Flexible Pricing and Groups plugins.
WooCommerce Flexible Pricing
First, you have to get one of the best pricing plugins on the market - WooCommerce Flexible Pricing. Using it, you can do a lot more than just modify price based on group. It also gives you pricing based on cart total, category, or even history of orders. You can offer popular deals like "buy one, get one for free" and many more.
Flexible Pricing WooCommerce

£

79
Customers love sales and pricing deals. Use this! Create promotions like Buy One Get One Free to get more sales in your store.
Add to cart
or
View Details
WP Desk
Last Updated: 2023-07-20
Works with WooCommerce 7.6 - 8.0.x
WooCommerce Group Pricing
But what about WooCommerce group pricing? That's why we need Groups plugin. It's fully integrated with WooCommerce Flexible Pricing and works the same as the Role Pricing. As you can see, the new field is displayed in the WooCommerce Flexible Pricing settings page when the Groups plugin is activated. Just go to WooCommerce → Flexible Pricing → Group Pricing.

Here you can make new pricing rule. But first, you have to add new group.
How to add a new group in WooCommerce?
Just go to WooCommerce → Groups.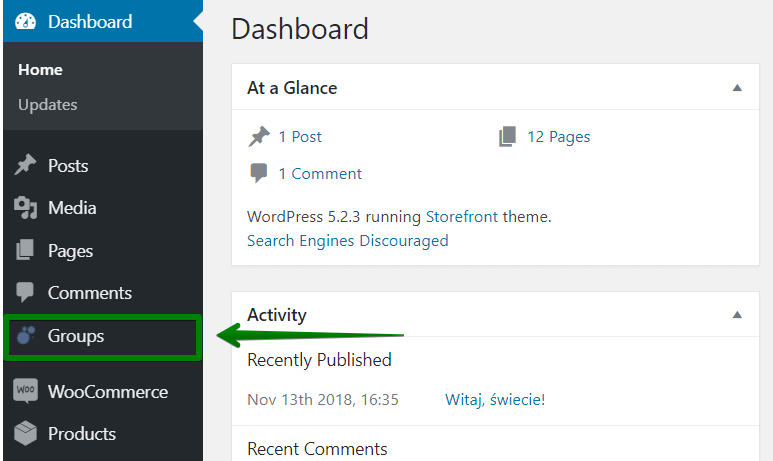 And click on the New Group button.

Now, you can set it up. Enter the group Name, you can set its Parent, Description, and choose Capabilities. In this example, I'll name it Premium describe it as Premium Users. Then click on Add button.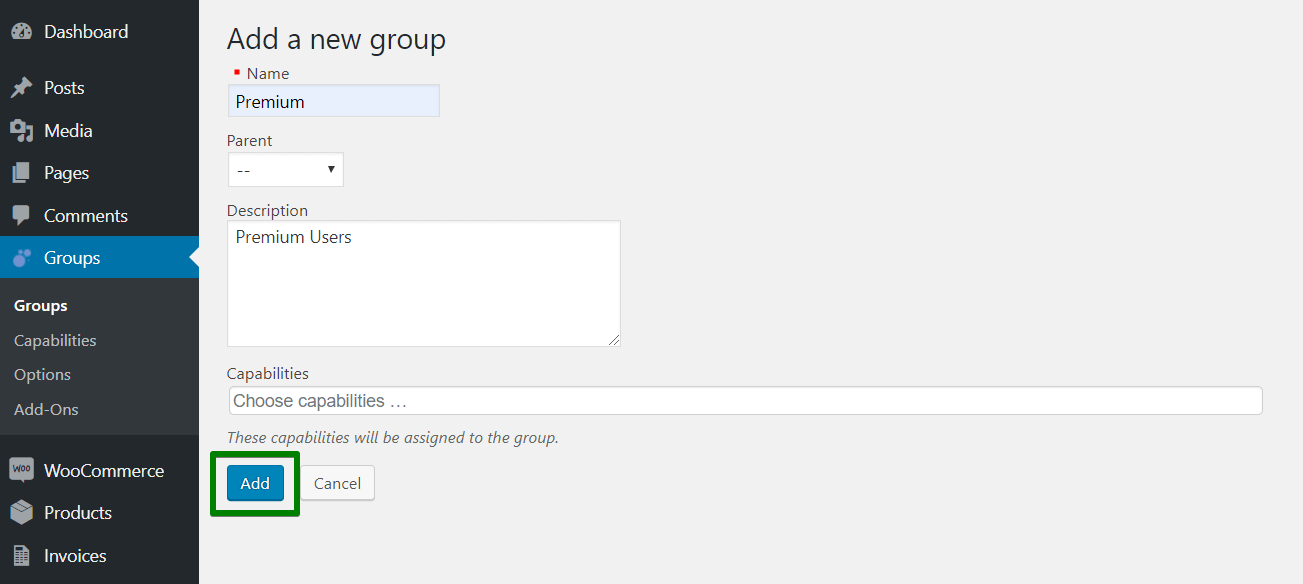 Now it's time to add a new WooCommerce Group pricing rule. Again, go to WooCommerce → Flexible Pricing → Group Pricing. This time you should also see a new group. You can enable it, set discount Type and Amount. When everything is configured, just click on the Save Changes button, and it's done. 

Don't forget to add some users to your fresh new group!
Summary
In this article, I showed you how to set up WooCommerce Group Pricing using two trusted plugins. As you can see, it's not that difficult, and after a few minutes of configuration, you can charge your clients exactly like you want to. What's more, with WooCommerce Flexible Pricing plugin you can set up other useful rules. Good luck!