WooCommerce doesn't always let you configure checkout fields the way you want it. In this article, I'll show you how to configure WooCommerce checkout required fields. Let's begin!
WooCommerce checkout required fields
By default, WooCommerce set a few checkout required fields.
Look at the checkout page: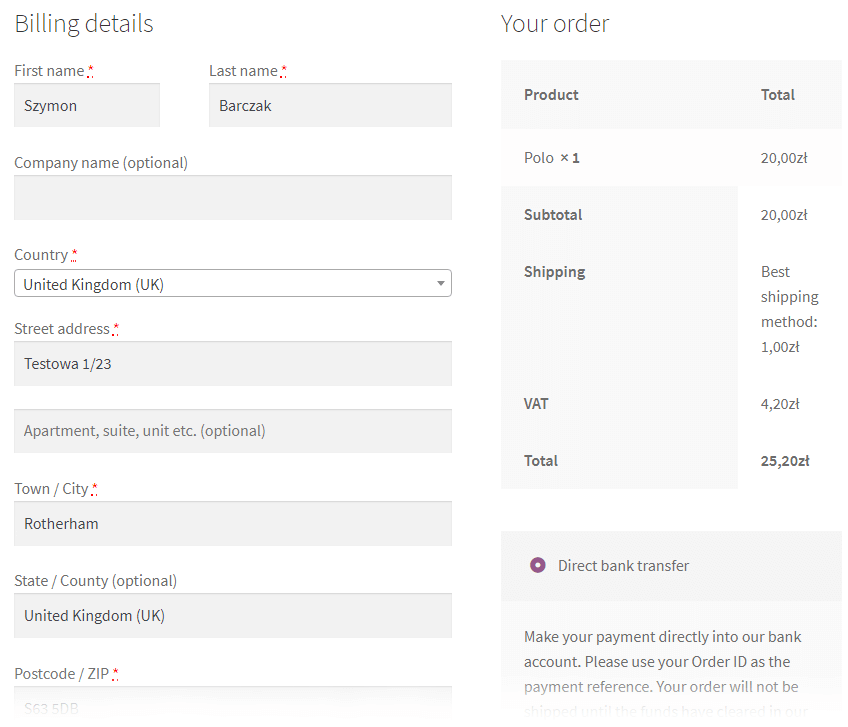 You see the required fields (they have a red asterisk at the end of their labels):
First Name
Last Name
Country
Street address
and so on.
I will show you how to set them as not required.
Also, you can style the checkout fields if you need.
For example, you can set First and Last name this way: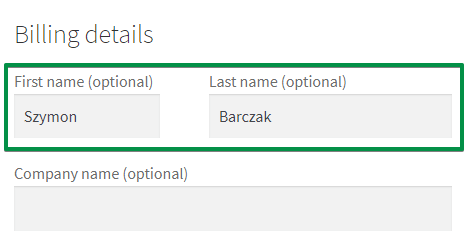 Also, I'll teach you how to add your own custom fields. You can set them as required checkout fields, too.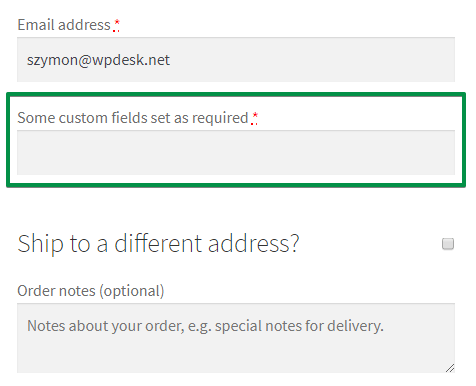 Before we begin, you need to install a plugin. This is the best plugin on the market. I'll show you how to install and configure it.
Change your WooCommerce required fields with a plugin
We are the developers of the Flexible Checkout Fields plugin. Before it, there was no other convenient way to configure the checkout fields. We were missing this feature in the standard WooCommerce.

As you see on the banner, this plugin can do much more than just setting checkout fields as required :)
It is a very useful piece of code. That's what people say! Look: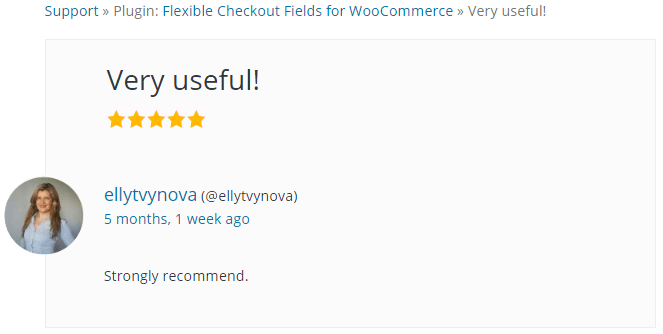 That's an exemplary review of over 170 positive reviews.
In general, Flexible Checkout Fields lets you:
easily add custom fields to the checkout,
edit the present ones,
rearrange fields in the checkout
and much more!
In this guide, I'll show you how to configure WooCommerce checkout required fields. However, we have created other guides about this plugin's features. I'll link them at the end of this article.
You can download this plugin for free! Have a look at the plugin's features you will find in the free version:
Flexible Checkout Fields WooCommerce
Edit, add new or hide unnecessary fields from the checkout form. It's all about conversions and better user experience.
Download for free
or
Go to WordPress.org
WP Desk
Last Updated: 2022-09-14
Works with WooCommerce 6.5 - 6.8.x
Set the Checkout Required Fields
Watch this tutorial video where we also explain how to make checkout required field optional:
Once you install and activate the plugin, you can configure the fields.
Go to WooCommerce → Checkout Fields. Here you can Add New Field or Edit Section.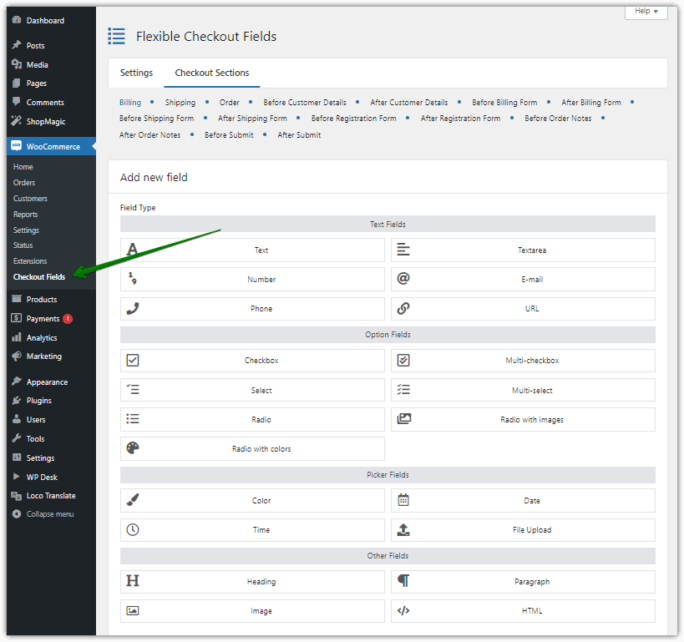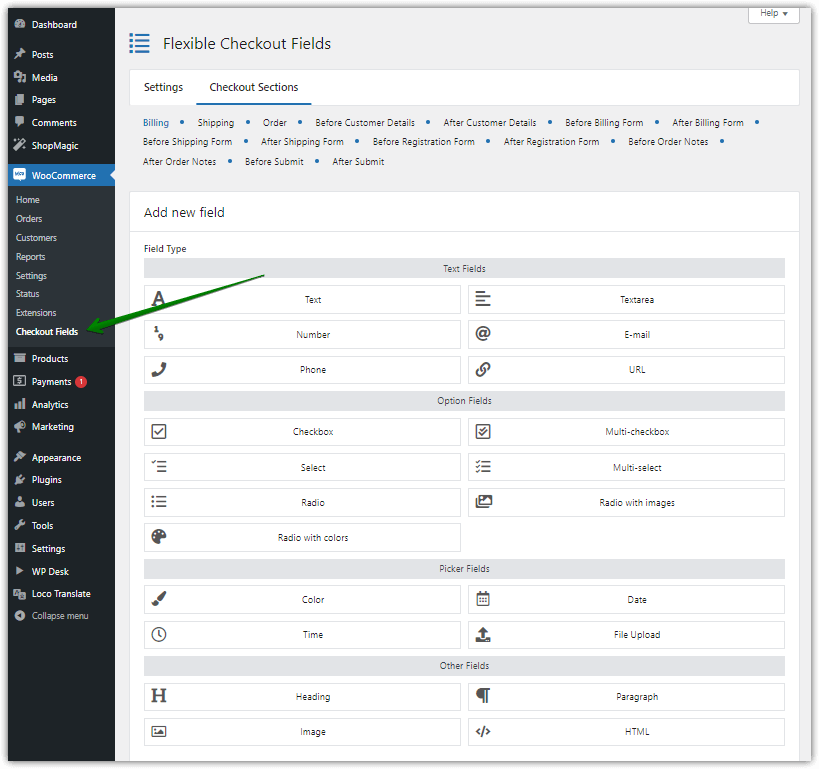 There are a lot of custom fields you can add with this plugin: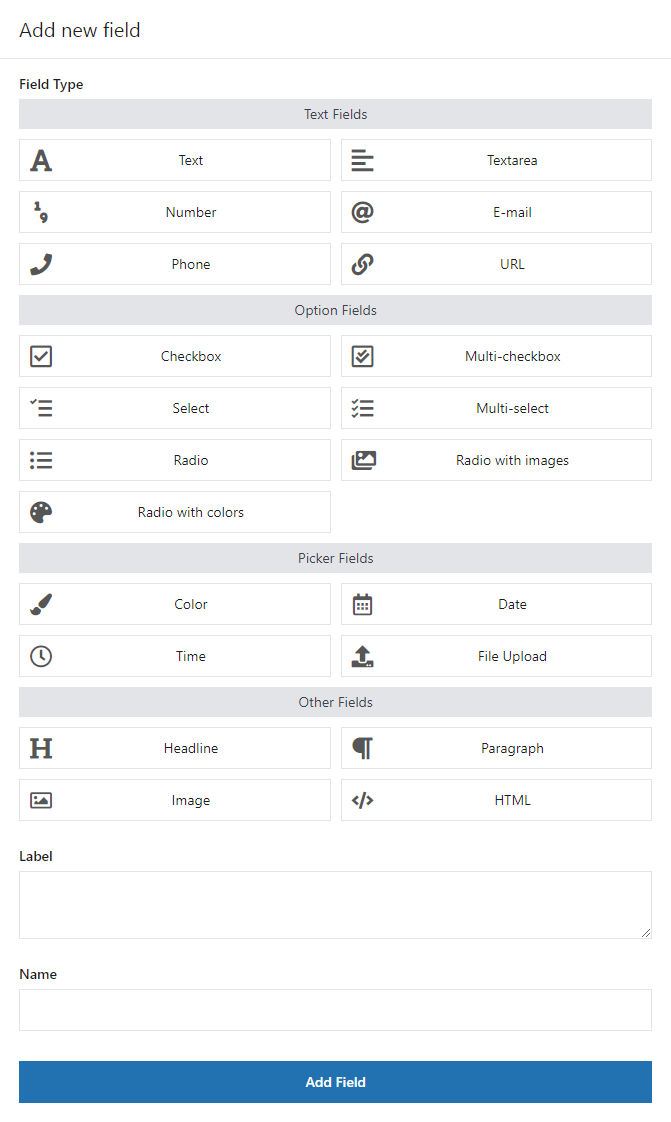 You can use them for any purpose you want.
However, that's not our main topic. I want to teach you how to set WooCommerce checkout required fields. And... that's easy!
Just go to any field in the Edit Section. You can find there a Required Field option. Simply mark or unmark this checkbox.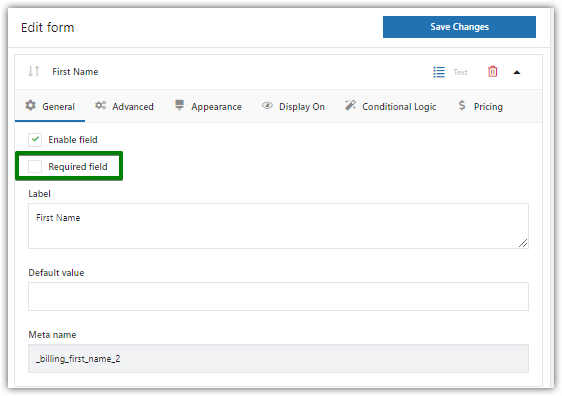 This way you can set default WooCommerce fields as not required. Also, you can create new custom fields and set them as required. In that situation, you just need to mark this checkbox.
Learn how to Create Custom Fields in WooCommerce →
Summary
We've reached the end of this article. That was quick! You have learned how to create WooCommerce checkout required fields. Did this article help you? Let me know in the comments section below!
Also, you should definitely check out our WooCommerce Checkout Page Guide →
You can learn there everything about customizing the checkout page!