In this post, you will find how to enable custom price calculation in WooCommerce for product with a free plugin. You'll also learn some ideas for a custom price that you can use in your WooCommerce.
In the article, you will find the three steps of configuring the Custom Price for WooCommerce plugin:
The plugin is very simple and doesn't require any special skills. All configuration consists of three steps, which I am explaining below.
First step - Custom Price for WooCommerce installation
Install the plugin by going to the Plugins page on the dashboard of your website, where you need to click Add New, and search exact keywords Custom Price for WooCommerce by WP Desk.
Click to install it, and activate.
Take a look at the GIF below if you have any doubts:

You can also install the plugin by downloading it to your desktop from the repository and then uploading it to WordPress. But what's the point when you can do it faster?
Second step - enable custom price calculation in WooCommerce
The plugin modifies the product page, so after activating Custom Price for WooCommerce, go to the product settings. To work your magic, simply tick the Custom Price checkbox, like on the screenshot: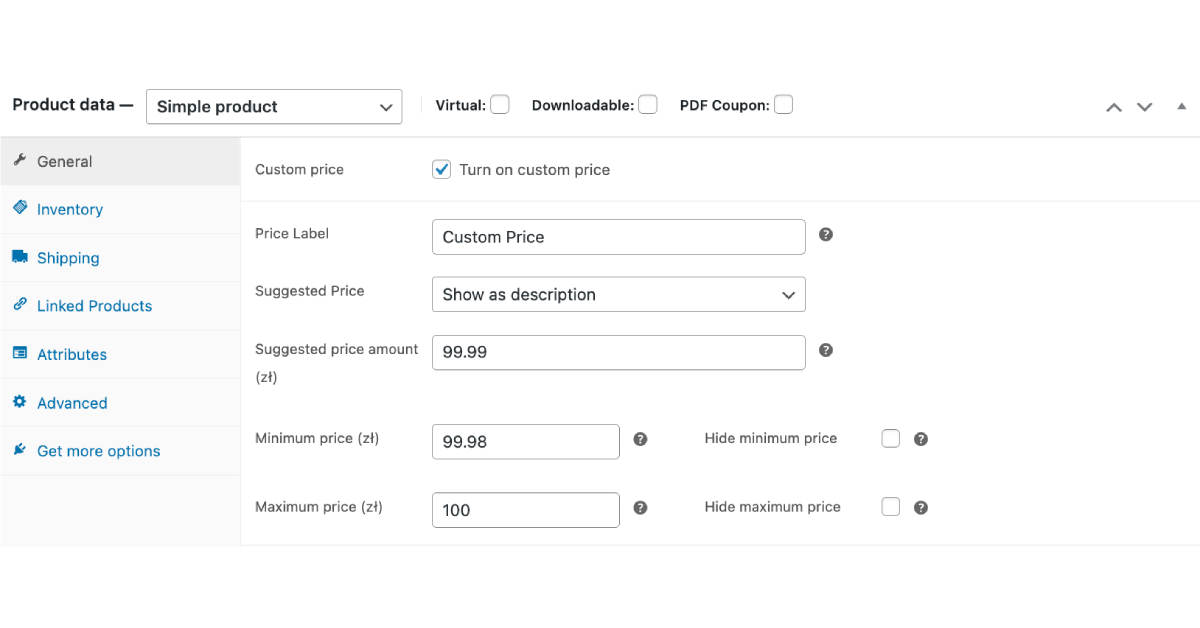 Now update your product.
To see the effect, go to the product page.
As you can see, instead of the usual price, an input field has appeared, which allows customers to enter a custom price value and add the product to the cart just with an individual price.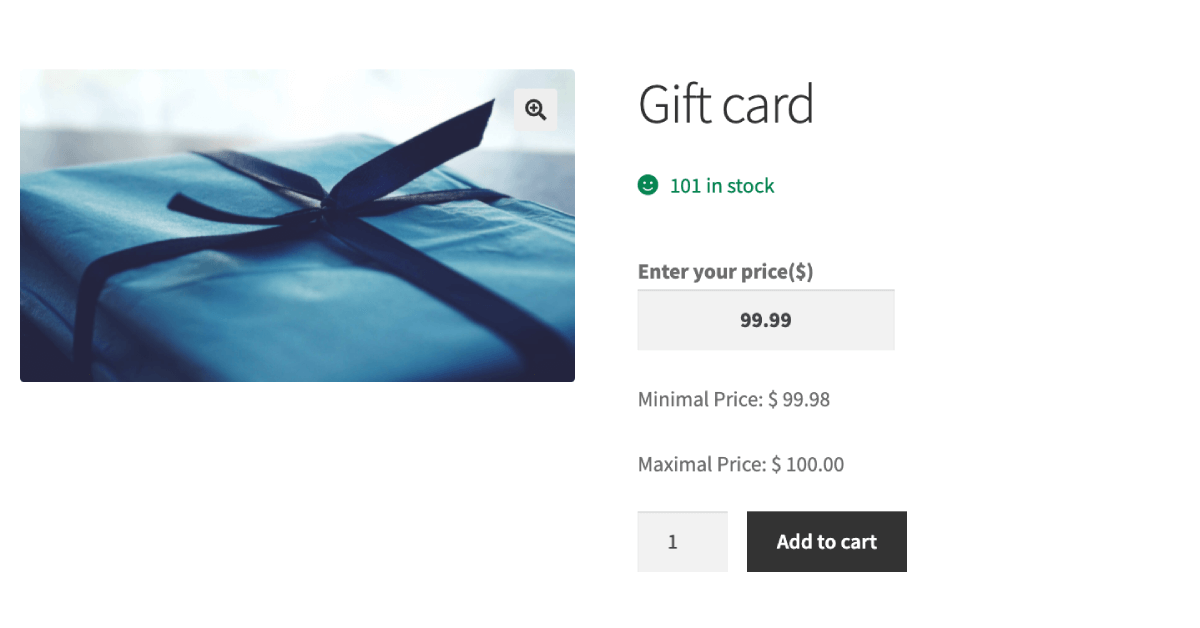 That's it! Simple, right?
What's more, in the PRO version of Custom Price, you can set restrictions on a minimum price and maximum price for the product. You can also suggest the price in various ways - by a placeholder, field description, or default value.
The paid version also works perfectly with WooCommerce Subscriptions.
The third step - label changes
The third step is optional and depends on whether the field labels meet the requirements of your selling scenario. If not, you can change them globally for all products with enabled custom price calculation in WooCommerce option.
Fields labels edition you can find in WooCommerce → Settings → Product → Custom Price. Look for a page that looks like the screengrab below: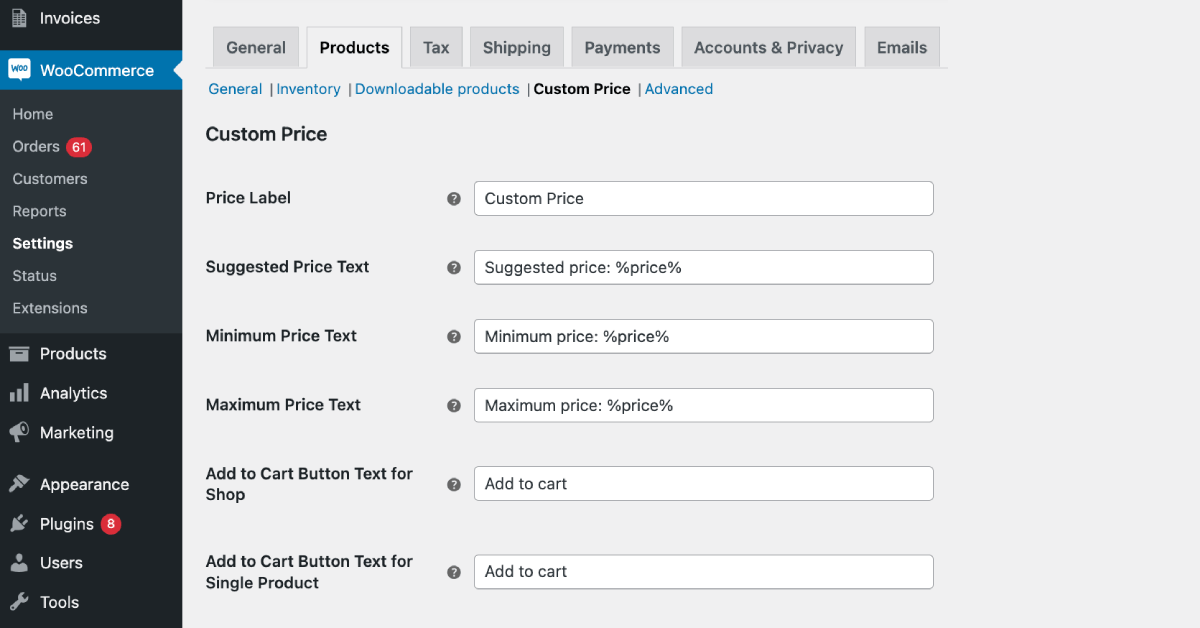 Final words
I hope you like the Custom Price for WooCommerce, and it meets your expectations. You can test how the plugin works on a free demo, or take advantage of our 30-day refund guarantee period.