New plugin that will make WooCommerce a powerful dropshipping tool. Integrate your store with a wholesaler or supplier and sell without having to stock up the store and handle shipping. Synchronization is maintenance-free and fully automatic.
WooCommerce dropshipping model
The dropshipping business model is becoming more and more popular. In this model, sellers offer products that are not physically in stock and are part of the contractor's offer - e.g. wholesalers. Thanks to this, you can focus on running your business and promoting your store without having to deal with issues related to storage, stocking and shipping.

product information is automatically downloaded from the CSV / XML file prepared by the wholesaler (name, description, parameters, photos, attributes, etc.)
you do not run a physical warehouse and you do not incur the costs of stocking and storing products
your contractor is responsible for the shipment of orders - you do not incur packaging costs and you do not need contracts with couriers
your store's offer is always up-to-date thanks to the automatic adding of products to the WooCommerce product list
you can focus on marketing of your store
Set up and forget it
All you have to do is spend some time configuring the plugin and you won't have to do anything in the future. Synchronization with the warehouse file will be fully automatic. Your products in the WooCommerce store will be constantly updated based on the wholesale CSV / XML file. If there are new products in the supplier offer, they will be automatically added to your WooCommerce store.
Dropshipping Import Products for WooCommerce

£

79
Import and synchronize wholesale products with WooCommerce products.
Add to cart
or
View Details
WP Desk
Last Updated: 2023-05-25
Works with WooCommerce 7.4 - 7.8.x
You may start with the
free version
to see the main features of the plugin & import products manually. Also, test the PRO version in
your free demo
!
The plugin will handle any type and structure of the file provided by the contractor. It can be a CSV file with any separator or an XML file with any structure.
Convenient drag & drop interface

The import setup process becomes intuitive and clear to understand thanks to a drag-and-drop interface that allows you to easily map data from a warehouse file as WooCommerce product data.
You decide about the profit in WooCommerce dropshipping
Set the amount that will be a difference between the price of the product in the warehouse and the price in your store.

The price of the product in your store will always be automatically increased by a specific percentage or constant value, which guarantees you stable profits, regardless of changes in your supplier's price list.
Intuitive import wizard
We have prepared a convenient wizard that will guide you through the process of importing products from the warehouse file to WooCommerce.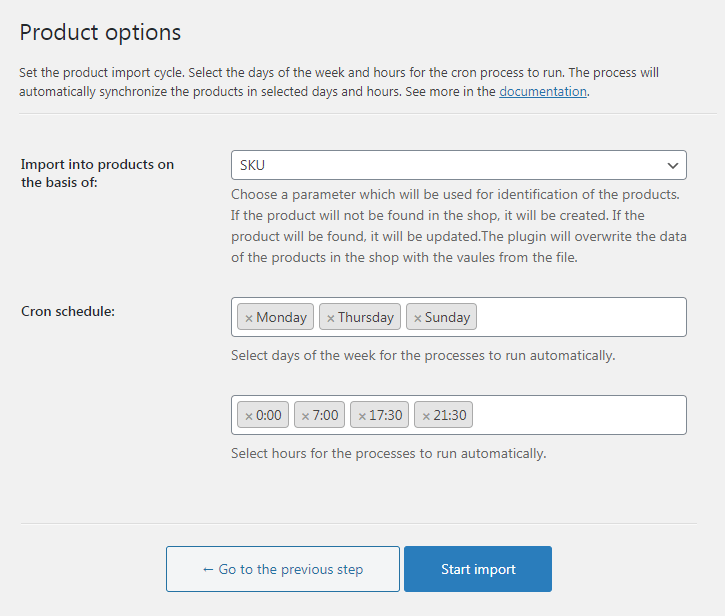 You will set up all the import parameters in four easy steps. Synchronization with the wholesaler takes place automatically at set times.
Downloading product images to your store for WooCommerce dropshipping
The plugin automatically recognizes the URL of product images in a CSV / XML file and downloads them to the WordPress media library. Thanks to this, product photos are stored on your server, which has a positive effect on your sales and SEO. Images are automatically added to the WooCommerce product gallery.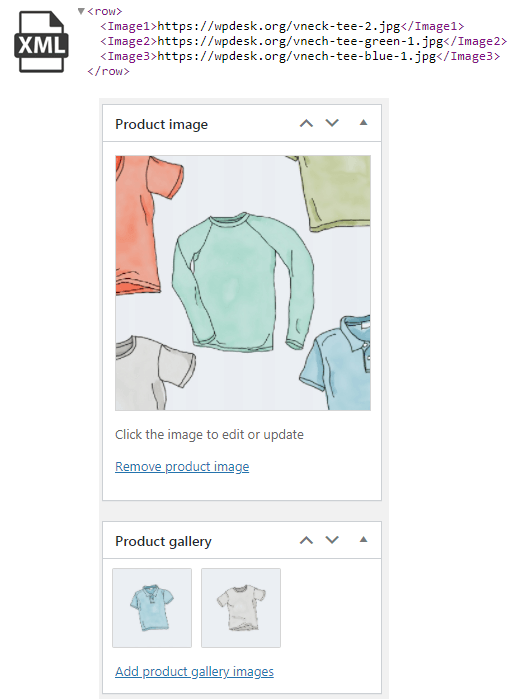 Personalization of the store's offer
Thanks to the flexibility, you can modify the product description template. Create a multipurpose description template that will suit every product in the offer.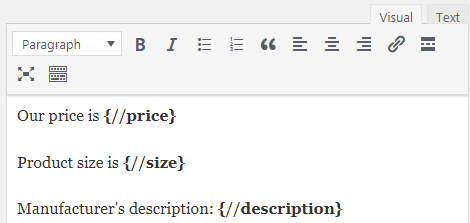 The description can use the information contained in the warehouse file, so you can easily include all the information that your customers are looking for. A better product description is also a better position of your store in the search engine.
Watch the progress of the import process
The plugin has a built-in event log that allows you to view the actions that are occurring in the background. You will be able to see which products are being created and updated.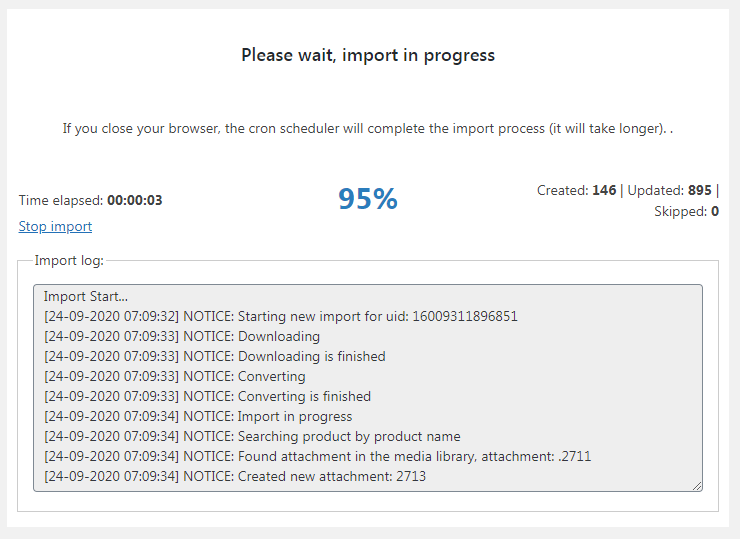 Final effect
After completing the import process, the plugin will add the products to the WooCommerce store:

WooCommerce Dropshipping plugin will All product parameters will be saved and will be constantly updated according to the schedule.
Documentation, Video Tutorials & Support for WooCommerce dropshipping
We have prepared extensive documentation of the plugin. It explains how it works and help you get through the import process.
There are also video tutorials about plugin settings & functionalities.
Our technical support will clarify any doubts and help you to run the process smoothly. If you have any pre-sale questions, please feel free to contact us. We will answer every question related to the plugin:
Start using this plugin
The plugin is available in our store:
Dropshipping Import Products for WooCommerce

£

79
Import and synchronize wholesale products with WooCommerce products.
Add to cart
or
View Details
WP Desk
Last Updated: 2023-05-25
Works with WooCommerce 7.4 - 7.8.x
You will get one year of access to free technical support and updates.