Did you know that it is possible to post OLX ads directly from your WooCommerce store? In this article, you will see how to benefit from the OLX WooCommerce plugin. And to add your offers on OLX from WooCommerce products in Poland, Romania, Bulgaria, Portugal, Ukraine, and Kazakhstan!
Adding OLX ads and offers from WooCommerce
If you run an online store, your want to find customers to sell your products and services. Thanks to the OLX WooCommerce plugin you may show your products and services on OLX.
The growing popularity of OLX has turned everyone's eyes towards new opportunities. First of all, OLX allows reaching easily a huge group of potential customers. Moreover, establishing more lasting cooperation through a personal approach when finalizing the transaction.
The plugin allows you to add offers on OLX in Poland, Romania, Bulgaria, Portugal, Ukraine, and Kazakhstan. Get more clients, intel, and sales in these countries.
Your presence on OLX can bring many more benefits to your business. By showing your offer, you will achieve additional business goals. OLX allows you to promote your products & reach new customers. You can check the number of views of your offers and your phone number. You may also correspond with clients. OLX is a place where you will quickly test the market popularity of products. You will also compare prices and customer reaction (e.g. the amount of e-mail and telephone contact) checking different prices or ads' content.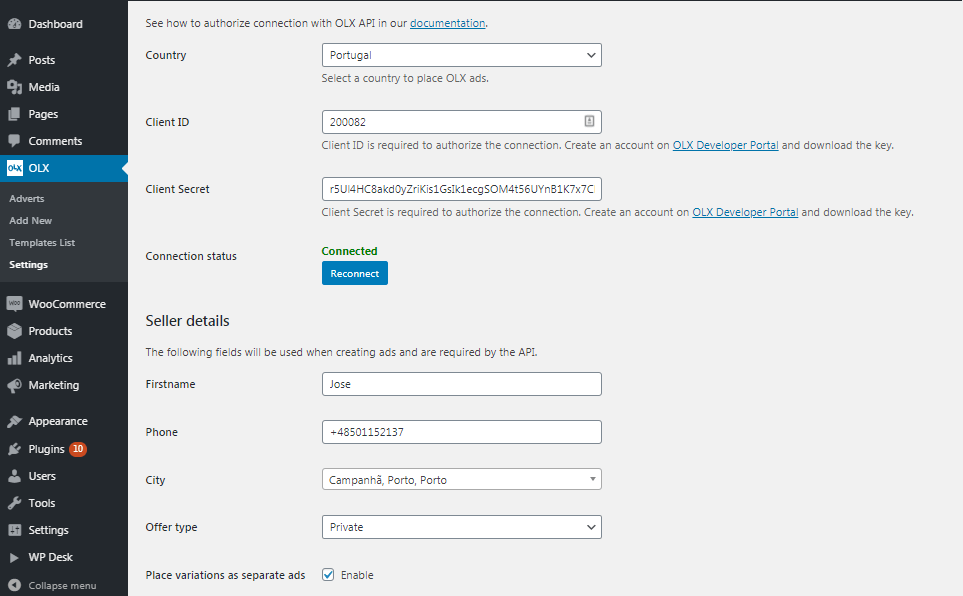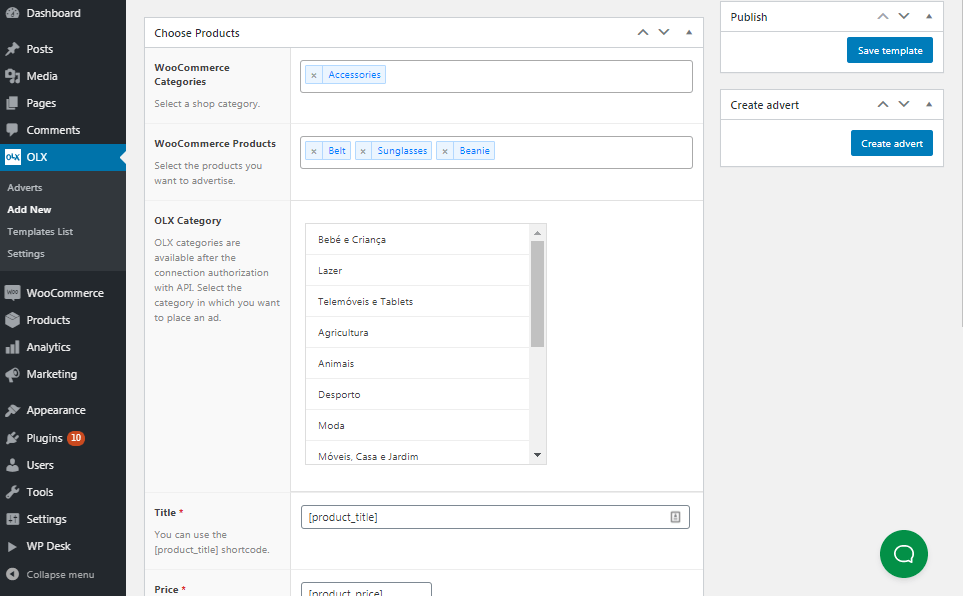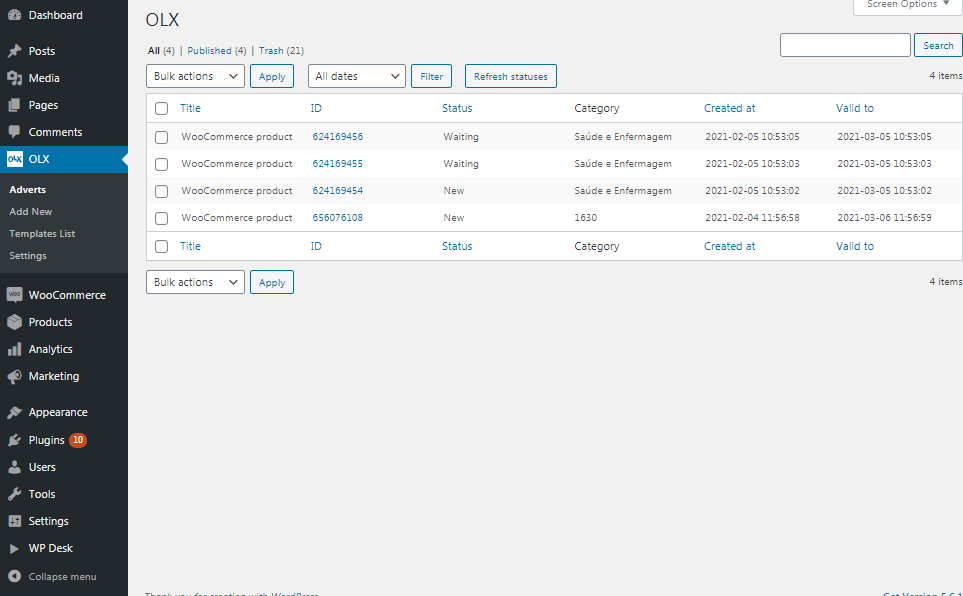 OLX ads & selling in WooCommerce at the same time?
Of course yes. Why not try to expand your business and find new customers? Outside the store, but ultimately for the benefit of your store. In the WooCommerce Analytics tab, you may check how posting ads on OLX will help you reach new customers in new countries. Ultimately, you will increase traffic and sales in your store. Perhaps OLX is not only a sales channel. It allows meeting new customers and getting fresh market insight. So it can help you determine the next move for your store.
Last Updated: 2023-07-20
Works with WooCommerce 7.6 - 8.0.x
How will you benefit from integration for OLX?
You will post ads directly from the store based on your existing WooCommerce products
You will add ads on OLX from your store for many countries: Poland, Romania, Bulgaria, Portugal, Ukraine, and Kazakhstan,
A simple interface and quick category mapping will allow you to post OLX ads in a few minutes directly from WooCommerce,
You will list simple products and product variations as separate advertisements in OLX,
You will add photos of products to your OLX offers,
Check the active time of the announcements,
You will complete the selected adverts,
Retry posting ads thanks to saved templates,
If you have any questions, you can contact support via built-in chat :)
Need to know more about the OLX WooCommerce plugin?
I also encourage you to test the plugin and see its features in the free demo. You will be able to test our other plugins as well. Visit also the OLX WooCommerce plugin's documentation.
If your shop has a limited number of products, you may be interested in Dropshipping XML WooCommerce. Do you want to add your products on Google? Check the Google Merchant Center XML WooCommerce plugin as well.
If you have any questions related to the OLX WooCommerce, adding ads, and other plugins please write to me.
Last Updated: 2023-07-20
Works with WooCommerce 7.6 - 8.0.x