It's no secret that Google likes WordPress and WooCommerce and favors those websites/stores in the search results. Many fresh solutions further strengthen this already close relationship and integrating WooCommerce with Google Merchant would be a good example. Do you want to know how to make more out of your store? Read how the plugin can help you find new clients and raise your sales in 2021.
What is WooCommerce Google Merchant?
Let's start with the Google service itself. Imagine you're showing your products only to those who looked them up using Google browser. Sounds good? It's possible thanks to Google Merchant!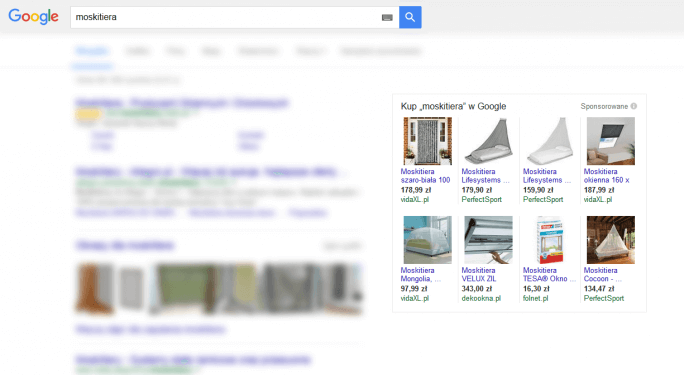 After entering the product's name, your potential client will get sponsored results along with the regular ones. The right-side section shows Google Merchant offers.
How to use the WooCommerce Google Merchant Center plugin?
Anybody who sells online should seriously consider displaying their products using Google Merchant. To have your offer there, you need to prepare and send a special file to Google. The file should be formatted according to Google standards in XML format. Products will remain for later use in various Google channels. Read more on Google Merchant Center.
In 2020
Google made it possible to show
Free listings
in search results. To use this option, select the destination (in the U.S., Europe, Asia, and Latin America) of the data file in the Google Merchant settings. Of course, you can add more such XML files with products and your shop's offer.
Why using the plugin is a good idea?
When managing a store you probably expect everything to be as automated as possible. Rightfully so. While you can prepare a file on your own, you can also make this process automatic, which is where the Google Merchant WooCommerce plugin comes in handy. After mapping the categories and preparing the file, all changes in the products will be automatically updated and forwarded to Google Merchant. It's important especially when we edit the product's price or change its availability.
Summary
It is worth noting that this is the very first plugin from an external developer available in our store. Naturally, you do not need to worry about the support or updates, you can still count on the after-sales support. Nothing changes as far as the support or the WP Desk terms go. Check the plugin's details!
Google Merchant Center XML WooCommerce

£

49
Get more visibility in Google. Attract more customers and sell more instantly by promoting your products in the search results.
Add to cart
or
View Details
WP Desk
Last Updated: 2023-07-20
Works with WooCommerce 7.6 - 8.0.x