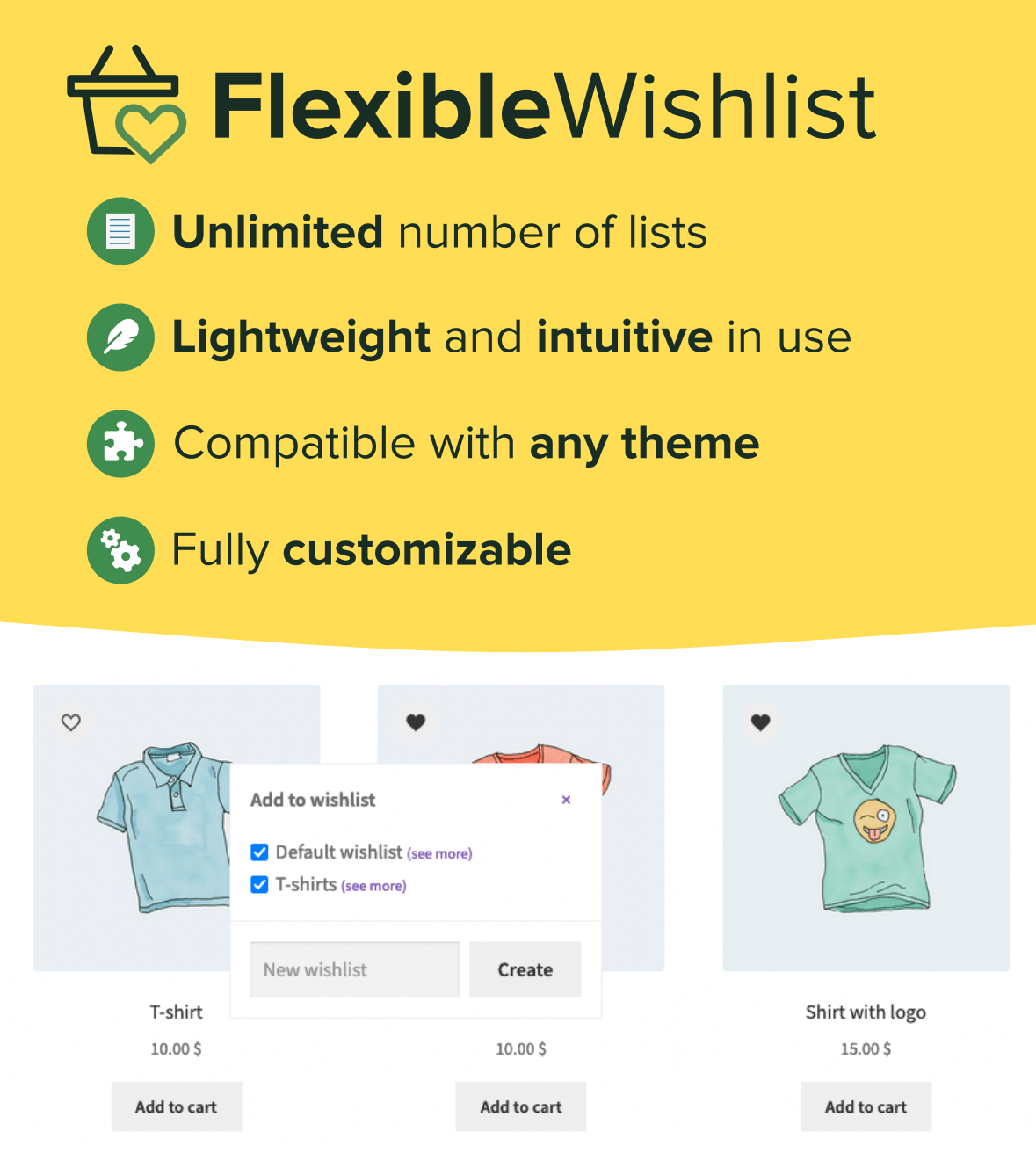 Flexible Wishlist for WooCommerce
Let your customers create their own multiple and intuitive WooCommerce wishlists and customize them entirely to their needs.
Lightweight and simple WooCommerce wishlist. Increases sales. Fits any theme. Customizes texts and icons. 100% flexible and customizable.
Create unlimited number of lists, add unlimited number of products to the list, copy products from one list to another, customize your "Add to wishlist" icon, allow all users to create a list of favorites, allow only registered users to save the wishlist and access it on all devices, allow to move all available items to the cart by just one click, and much more...