Demo
Installation
Update
How does it work?
Once installed and activated WP Desk Omnibus will do the rest of the work automatically. Right after activation, our plugin will scan all the products and save their prices as an intial value. From now on, the lowest price will be visible on a product page:
How does it look on a product page?
If the product price increase, the lowest price from the last 30 days will be visible on the product meta: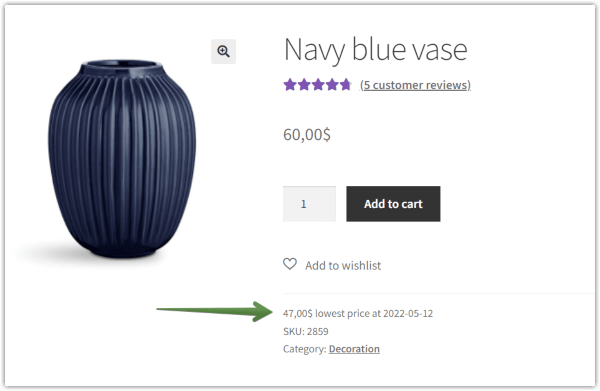 Plugin settings
The configuration gives you the freedom to adjust it to the needs of yours WooCommerce store.
Select the date range for the lowest price
Include promotional pricing
Customize the text of the message with the lowest price
Choose where to display the lowest price message