In a few days, Lodz will become the best place for all WordPress enthusiasts in Poland. WordCamp is the main WordPress conference in our country, and as usual, all of our workers will be there. We'll use this time networking and getting new WordPress skills, so it can take more time to answer all of the support questions.

WP Desk as one of WordCamp Lodz sponsors
This year our company is one of the main sponsors of the event. We are very glad to announce that this year we will sponsor Contributors Day (first day of the conference). Everybody knows that coffee is fuel for most developers and people working with WordPress. So, this year we want to serve all of the contributors the best coffee. Also, we will organize workshops and teach you how to make better coffee in your house.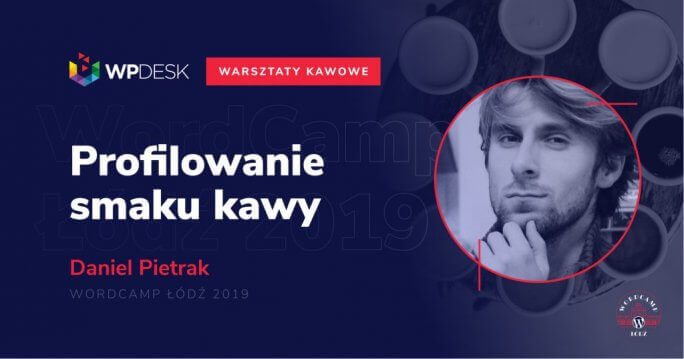 Coffee workshops will be conducted by Daniel Pietrak, one of our former workers. Some of you can remember him from our blog, many of his articles are still here.
WP Desk speakers
We want to be a big part of the Polish WordPress community, so we have more conference speakers. One of our PHP developers Krzysztof Dyszczyk will conduct workshops on Composer, and our CEO Maciej Swoboda will present a case-study of one of the stages of our company's development.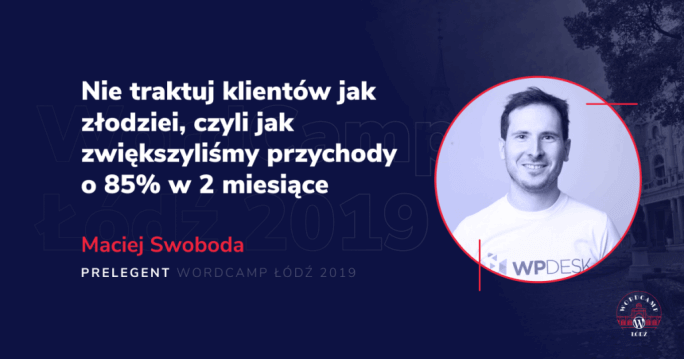 Also, we have a special quiz with great prizes. If you want to talk with us during WordCamp, you'll know us by the T-shirts with the WP Desk logo.
Customer support extended waiting time
From 21 to 24 of November, all of our company will be on WordCamp. During these dates, we invite you to use our Knowledge Base and plugins' documentation as well as the FAQ section. We strive to gradually expand them to contain all necessary information about our plugins, their configuration and how to solve the technical problems.