WooCommerce 3.4 focuses on GDPR. Half of the new features relate to this data protection regulation. In this article, I'll show you new features in short. Also, I'll advert about our plugins compatibility.
The WooCommerce team released WooCommerce 3.4 on 23rd May 2018. It implements 14 new features. Part of them relates to new WordPress' features. That's why you need to update WordPress (to 4.9.6), too!
Our plugins are WooCommerce 3.4-ready. You can update our plugins with no worries. Important thing! We discontinued support for WooCommerce 2.6.14. Now we support WooCommerce 3.0 to 3.4 now!
WooCommerce 3.4 is backward compatible so you can easily update your store. However, it's always good to make a backup before updating.
GDPR features
Exporting and deleting data
WordPress 4.9.6 includes both the ability to export and to delete users' personal data. You can export data associated with an email address to an HTML file. Also, you can completely delete this data. WooCommerce hooks to this functionality. It adds additional data containing:
Customer's address, orders, and account information
Download permissions and logs of a user
After updating you'll see a new options in Tools: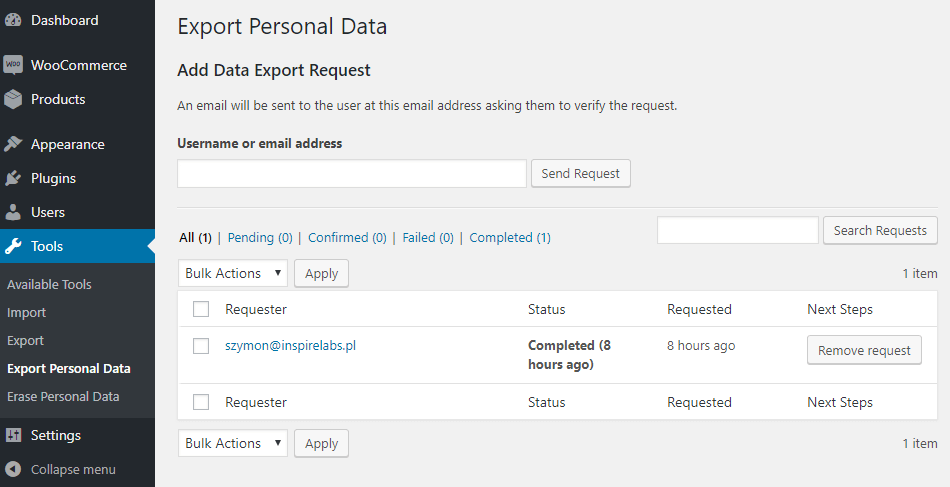 Also, you can delete personal data from orders in bulk: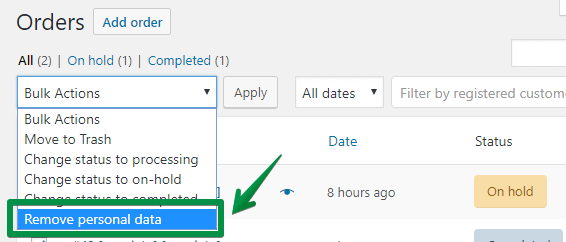 Accounts & Privacy Settings
There was 'Accounts' tab in the WooCommerce settings. WooCommerce team renamed it to 'Accounts & Privacy' due to new features. Check out this screen: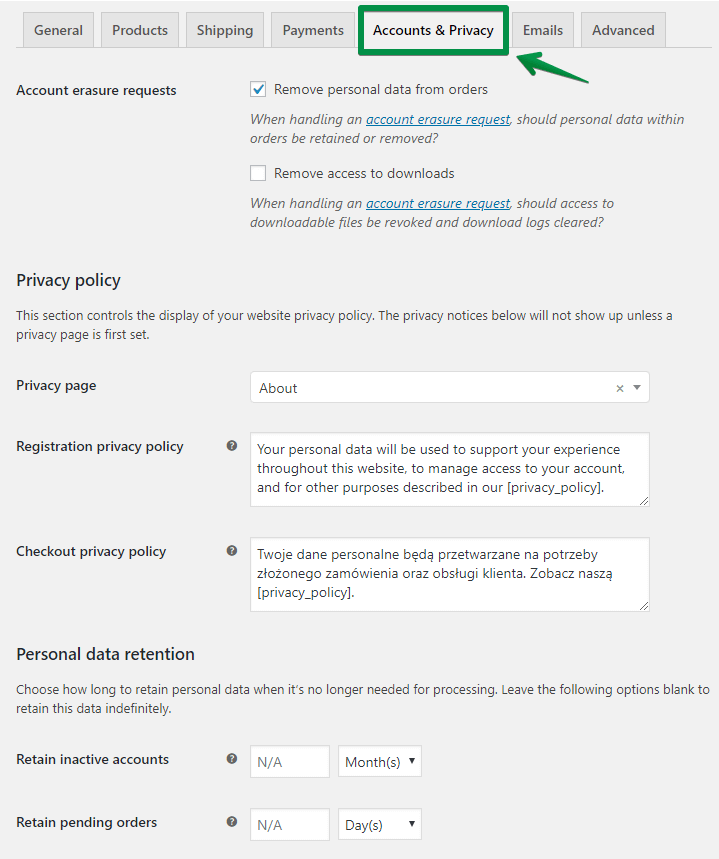 There are new settings there:
Account erasure request
Privacy policy site
Personal data retention
Checkout page display options
WooCommerce 3.4 gives you the ability to make some fields optional, required, or hide. You'll find these options in Customizing: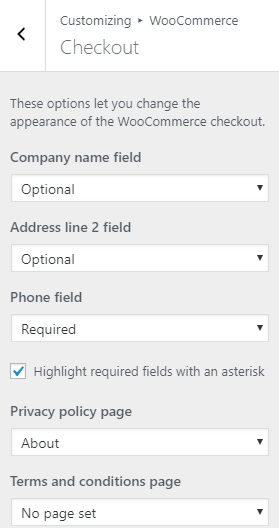 Other features
WooCommerce 3.4 introduces other (non-GDPR) features, too! In short, after updating you'll get:
A new order widget to the dashboard (on multisite) so you can see your orders across multiple stores on the same WordPress network.
Display name settings on a user's My Account page.
Product search improvements including stopword support and support for searching for multiple products at the same time.
Ability to enable or disable Cash on Delivery for specific shipping methods instead of only method types.
Wildcard email support for coupons.
GeoLite2 library support (as a replacement for the deprecated MaxMind GeoIP library).
A tool for cleaning up download permissions table.
I want to show you two of the new features.
Here are the Display name settings: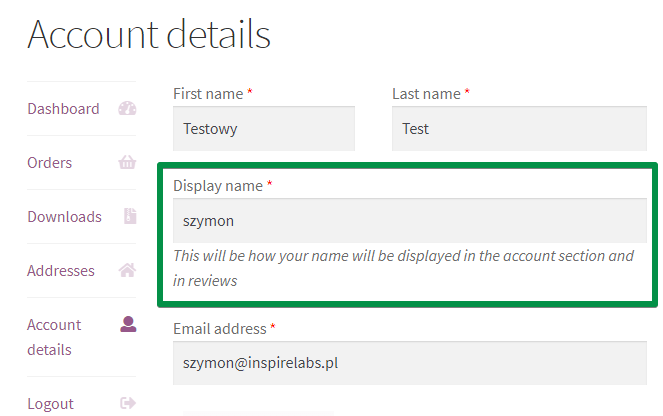 And here are the Cash on delivery settings: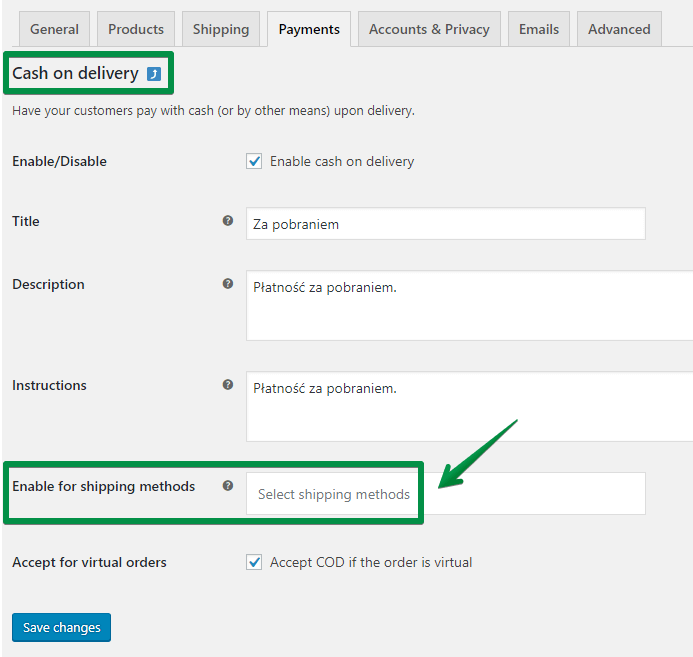 You'll find more information on this topic in the WooCommerce's blog post about new features →
Summary
Let us know which new features of WooCommerce 3.4 you find the most useful. We're looking for your feedback in the comments section below.