We are a remote company. WP Desk team members are not working from the same office, so we are meeting for a few days at the reunion event. Such occasion is a great opportunity to meet in person an also discuss the future of our products.
WP Desk Reunion
We will be having team meetings to share personal experiences and plans about our work. These meetings will have an effect on the company's future. Because the whole team takes part in discussing the strategic works during the reunion, the customer support team will have much less time to reply to your queries:
Longer response time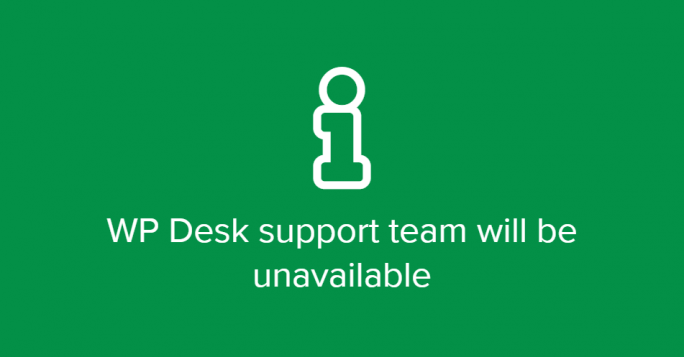 All of our team members will be at the reunion event (including our support team), so it may take us a little more time to respond to your requests on 10th - 11th of June, 2019. However, you can be sure that we will respond as soon as possible.
I hope you will find links to our documentation and FAQs.
Thanks for your understanding!