PDF Coupons WooCommerce is a plugin with tremendous sales opportunities for your store. The plugin has features to provide discounts, coupons, credits, and vouchers in the WooCommerce store. It is a great way to bring in new customers to your store and enjoy returning clients as well.
In this article, I'll show you some ideas for using coupons in your store. And show you in detail the features of the plugin.
Gift cards in an online bookstore
Let's assume that you are the owner of a small online bookstore. Gift cards may be an exciting way to expand your offer.
First, with a simple visual editor, create a template of a gift cart.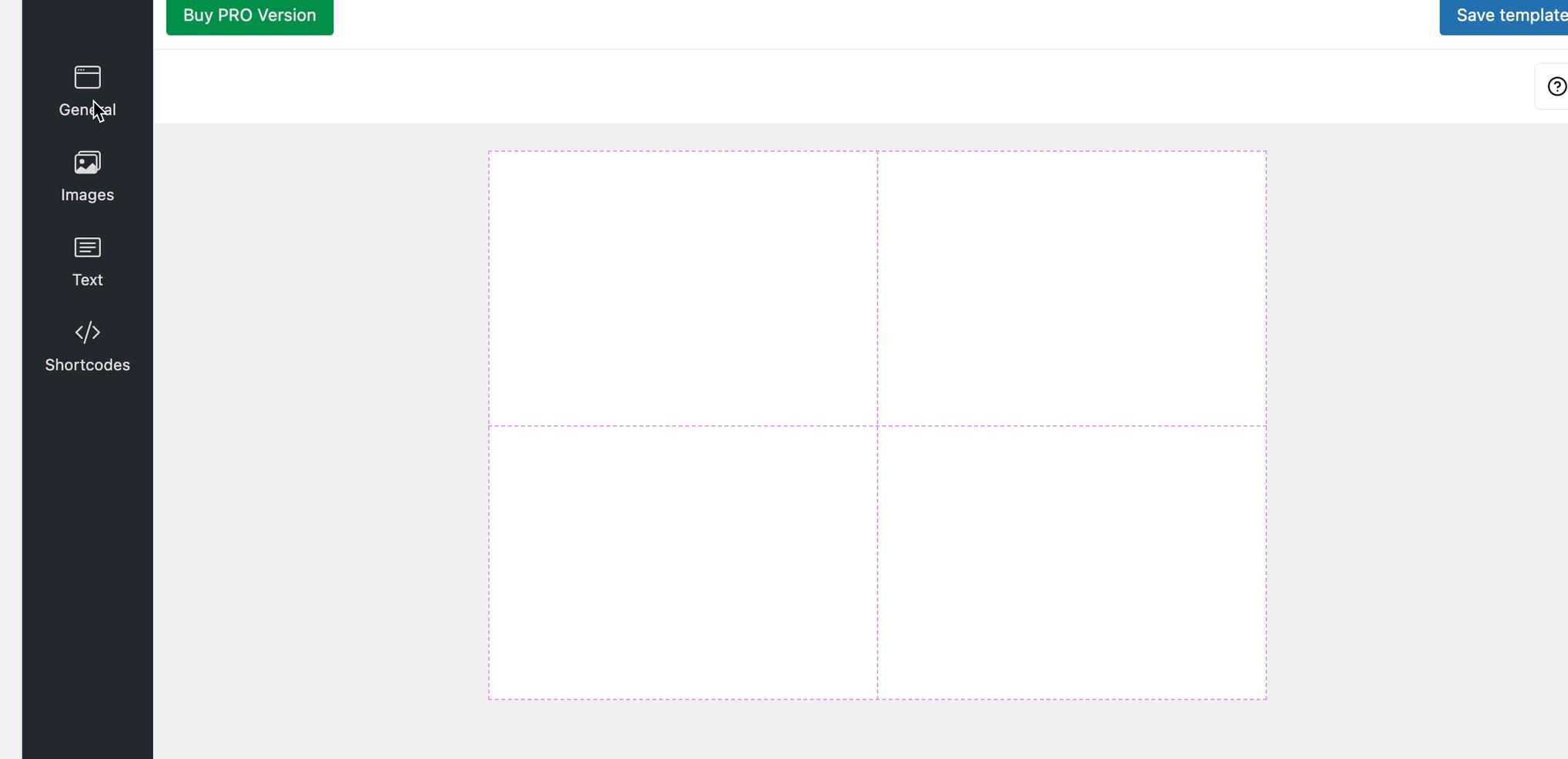 Secondly, create a gift coupon product in your store. With the free version of the plugin, you may create a coupon that can be used only with a specific product or category.
You can define coupon expiry date in the PDF Coupon tab and let customers use coupons with free shipping in your WooCommerce bookstore.
The Pro version of the plugin has the functionality to add name, email, and message. These fields will be visible on a single product page. Now your customers will be able to send the coupon directly to the recipient as a gift card with a message or wishes.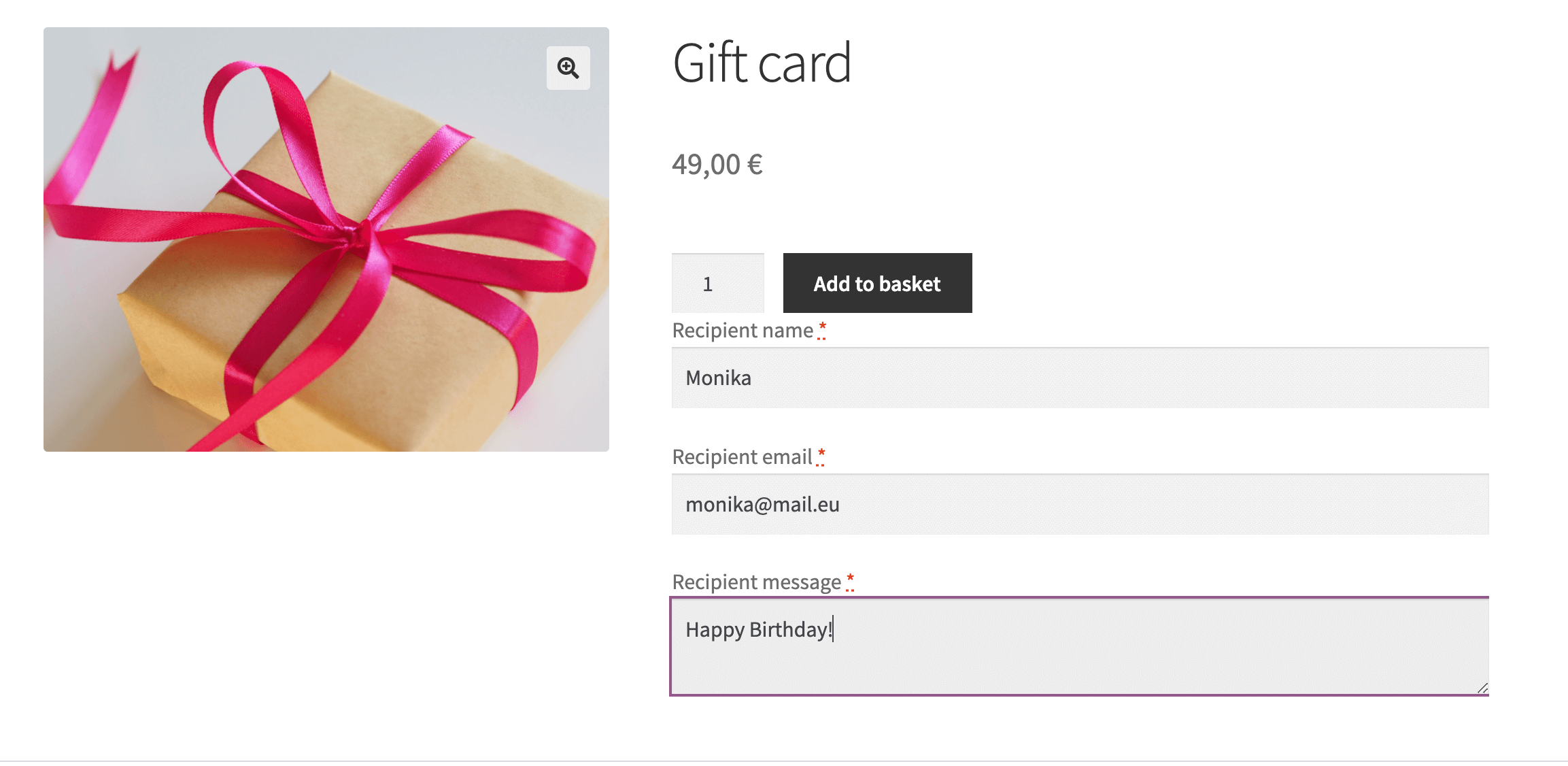 The Pro version of the plugin allows the use of coupons as a credit. So a client can reuse it during the next visit. Maybe the customer would like to buy a book which will be on bookshelves in the future. For this, tick the "Allow to multiuse" checkbox. Customers will be able to purchase several times until the coupon value is used or expires.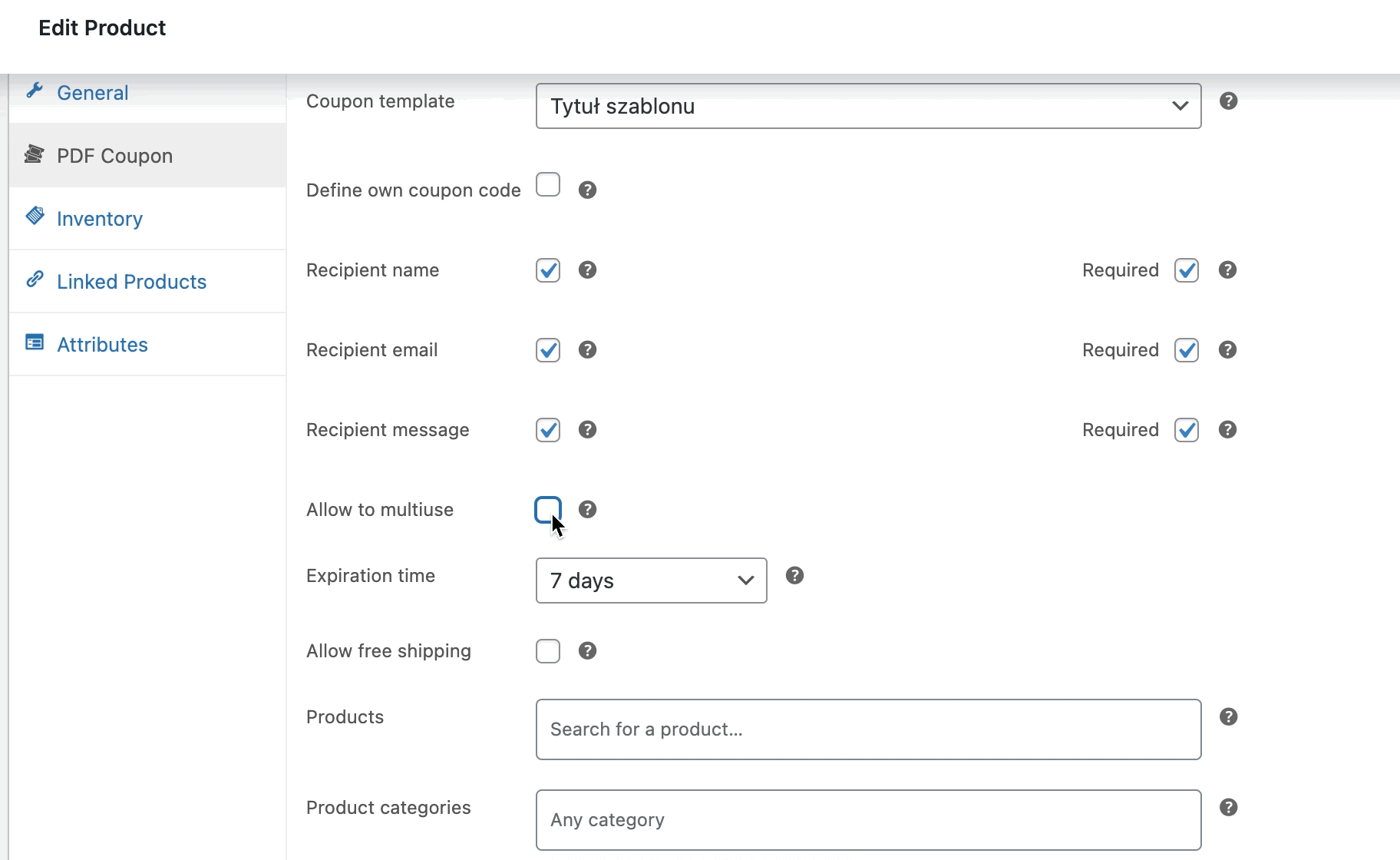 Credits for kid's attractions
The plugin will also work well in the sale of all types of vouchers e.g. for attractions for kids. You can use them not only on Children's Day. The whole year is to organizing attractions for the youngest.
If you like to sell WooCommerce credits for kart track, you can start with our free plugin.
It has support for variable products as well. So you can set the price depending on the driving length.
With the PRO version, you can create a multi-use coupon. Customers will have the opportunity to use it as credit and come back to your store in the future. It will be an excellent opportunity to increase the average basket & get returning visitors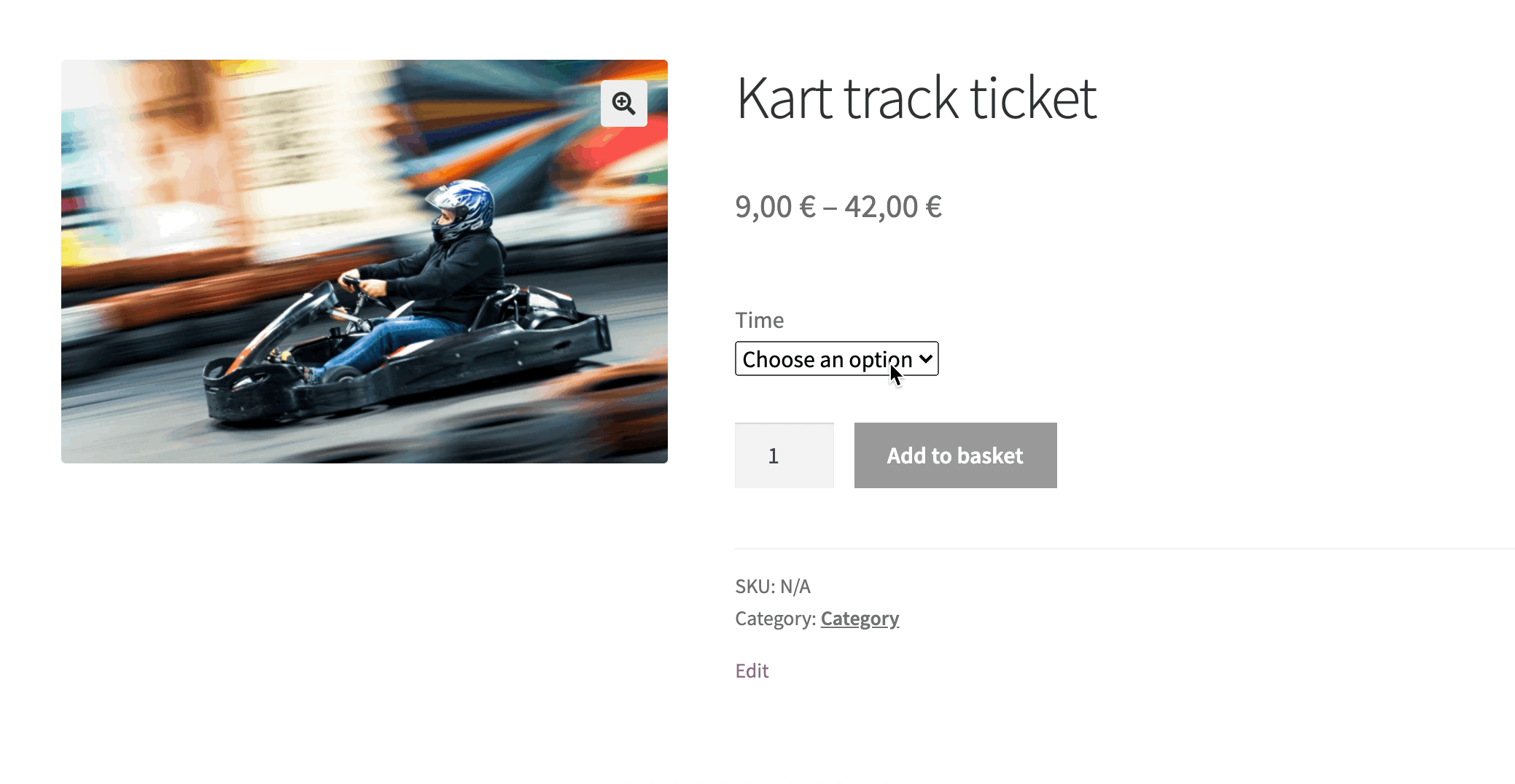 Vouchers in online courses store
If you have paid materials on your website, such as dog training, use a reusable coupon to expand your offer. Customers will freely select a product variant/package with the scope of the course or training that interests them. Create a coupon with a value that will encourage customers to buy more products. You can also limit its use to a select specific category or product.

All in all, you can use the coupons on any site with online courses and materials that you sell. If you are tutoring, record videos with specific topics. Let customers choose materials and create whatever packages they want to help solve their problems.
If you do not use discount coupons in your store yet, install the free version of our plugin today. You will find all its functionalities in the PRO version. You can also try the plugin in our free demo.
See where else you can use the plugin:
trampoline park
vouchers for photo sessions
paintball
fun in escape rooms
What would be your idea to ​​use the plugin in your store?
If you have any questions about how to use credits and vouchers in your Woocommerce store, please leave a comment!
Flexible PDF Coupons WooCommerce
Design your own PDF coupons and sell them as gift cards, tickets, or service vouchers. Use extra add-ons and insert your own shortcodes, delay sending coupons by email, or even generate QR codes.
💾 Active Installations: 1,000+ | WordPress Rating:
Add to cart
or
View Details
WP Desk
Last Updated: 2023-11-16
Works with WooCommerce 7.9 - 8.3.x