Until a few weeks ago none of us used the name Active Installs. In our heads and in casual conversations the term these charts functioned. But (as is often the case) the best ideas are not the result of a master plan but are created by the need of the moment. Recently no one would have thought that the need of a moment would turn into a valuable product that would be in demand.
How Active Installs was created
If we go back a little bit - we will get to the moment when an independent team with the proud name of Rangers was formed in WP Desk. It was separated to deal with the development and support of two popular plugins Flexible Checkout Fields and Flexible Product Fields. Each of these plugins is regularly developed and we wanted to see how the changes are responded to.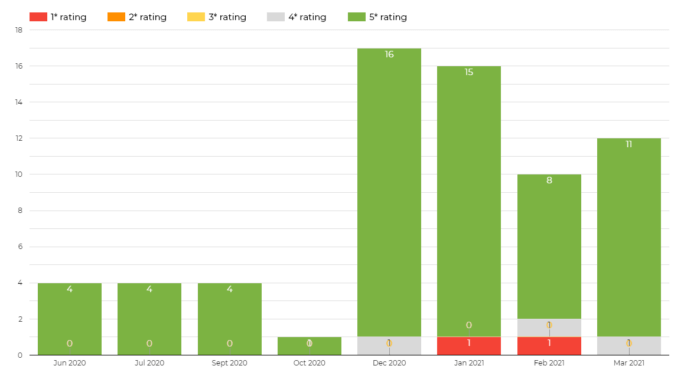 Flexible Checkout Fields ratings on wordpress.org. At the beginning of December we changed one of the messages appearing in the panel. Since then we have seen a big increase in ratings. The most ratings are 5* ratings.
Idea development
As we were developing our WP plugins constantly, were interested in the following areas:
the number of active installs and their increment
ratings in the WP repository
keywords and tags that help users find our plugins
This information was enough for us to start with. This is where our Developer came in. One day he made a surprise for us and presented a ready tool with a graph showing the increase in active installs with forecasts. Thanks to it we were able to quickly check what the trend was and how long it took to exceed subsequent installation steps. On this basis we were able to define a precise and realistic development plan.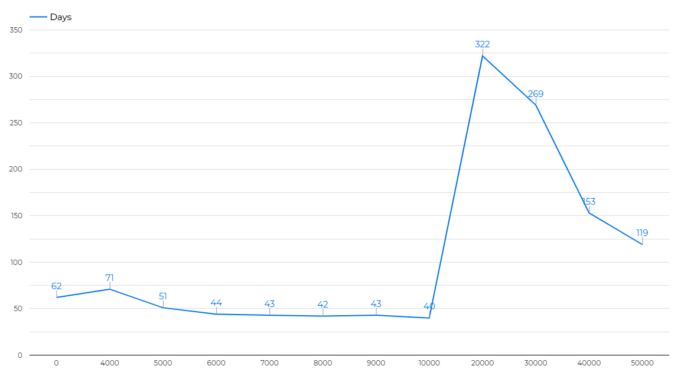 There is a famous quote:
If you do not know where you are going - every road will get you nowhere
So we immediately adopted specific assumptions about the steps of active installs we intend to achieve and at what time. We stick to these assumptions to this day and serve as our benchmark.
Of course we also took a look at the actions of our competitors. Thanks to such comparisons of active install charts we know when the increases and decreases are the result of global and general trends and when they are a deviation from the norm.
Once we knew how active installs change - we wanted to give these changes a favorable trend. Tracking tags together with the position of our plugins have become very helpful here.
We quickly completed the optimal set of the most attractive phrases. Then the march to the top of the rankings began (with even more active installs). And more positive ratings!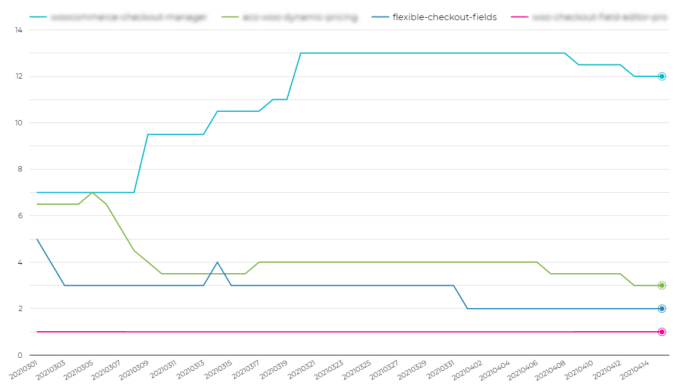 The release of our plugin competitor analysis tool
After a few weeks of using and developing this competitor analysis tool - we showed it to other WP Desk teams. Soon after the day came when a completely new idea appeared in one of the heads:
Wait a minute. In fact this is a ready-made tool for plugin authors!
We decided that the tool has grown to such a size that it will be a waste to use its power only for the internal needs of the company. We decided to show our tool to the whole world. The working term turned out to be the final name of the application. This is how Active Installs were born!
We now present our diamond in the rough that will sparkle more and more with each update.
Active Installs is a free intuitive marketing analysis tool, just sign up and try it. Start tracking your competitor's plugins right away.