Today, I will show you how to use Woocommerce custom price based on user input with Flexible PDF Coupons. I will also introduce you to a new plugin, Custom Price for WooCommerce. In short, in the article, you can read how to use the custom price to sell gift cards. I will show it in the example of a toy store.
How to start selling vouchers with a custom price based on user input?
First, install the Flexible PDF Coupons plugin and Custom Price for WooCommerce. Both are free, and you will find them in the WordPress repository.
Step by step guide:
Install Flexible PDF Coupons in your WooCommerce store
Install Custom Price in your WooCommerce store
Configure both plugins
Configure Flexible PDF Coupons in a toy store
In settings, choose the status for auto-generation of your gift cards. Coupons will be generated and sent automatically when the order status is changed to the selected status.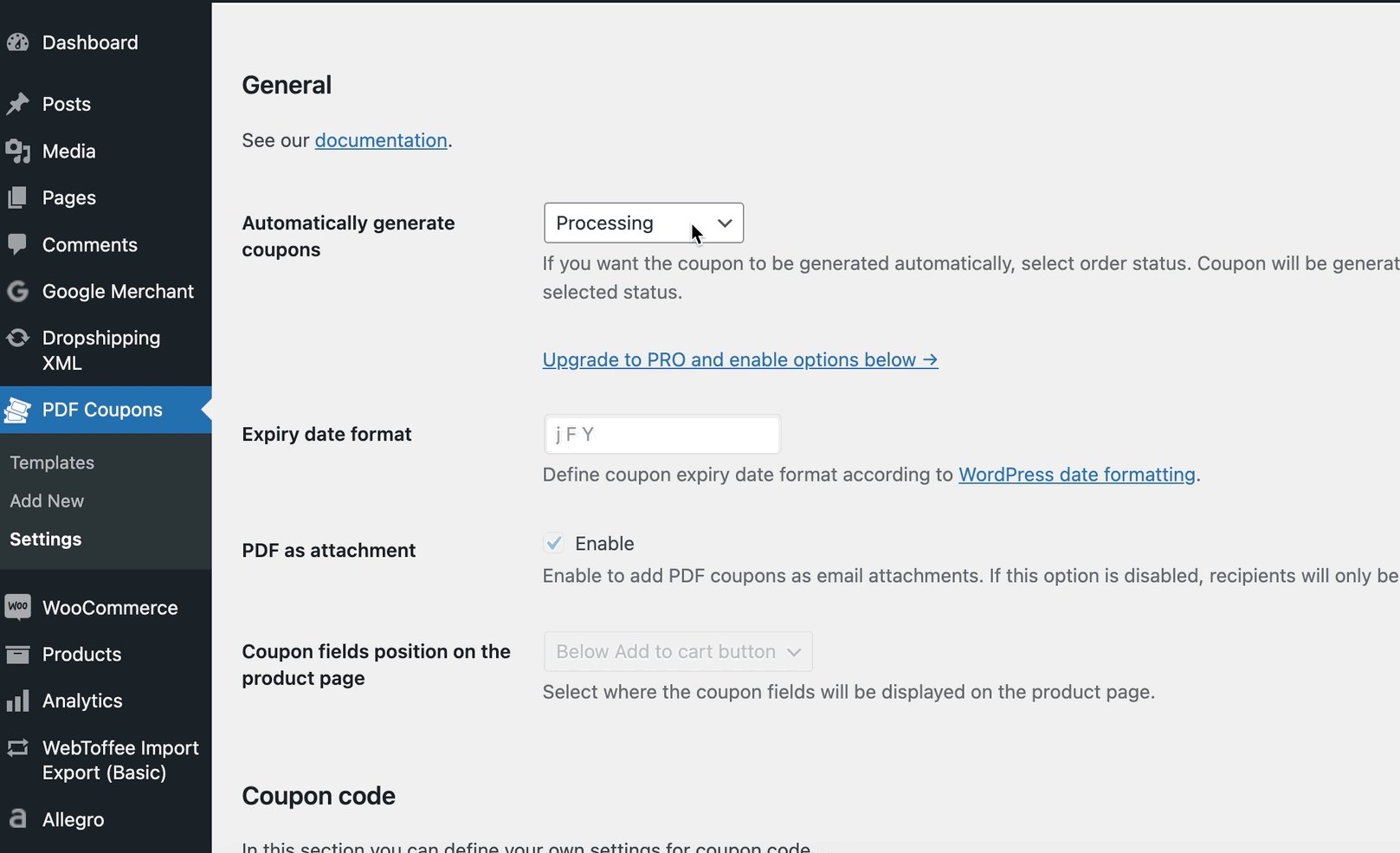 Then create your coupon template or use the default one.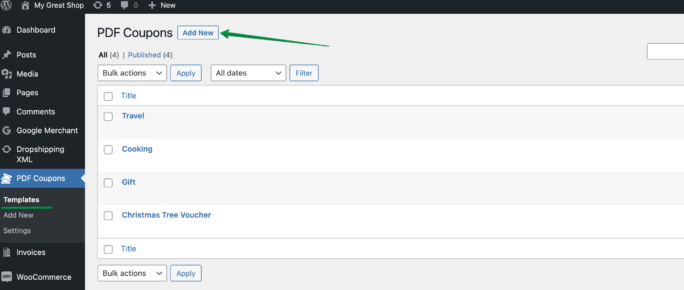 If you decide to use your template, select format, page orientation, image; you can also add text and use two shortcodes with coupon value and coupon code.
Check the PRO version of Flexible PDF Coupons. It has much more functionalities: customers can buy a voucher for someone else, and it will be automatically sent to the recipient.
You can check it in our free DEMO.
Configure Custom Price for WooCommerce
Using only the Flexible PDF Coupons plugin can set a regular coupon price. It will always cost the same. With Custom Price for WooCommerce, you will allow your customers to self-define a product price.
So how to do this?
Go to the Custom Price for WooCommerce settings
Choose the name of the Price Label


Edit a product which is a voucher in your shop
Enable the custom price checkbox
Set up minimum and maximum price
Now you can see a new field on your product page with the Voucher product. From now on, customers will be able to define their coupon value. Setting a minimum price is essential for the customer to buy the product with the lowest price in the store. This is especially important for someone who buys a gift card.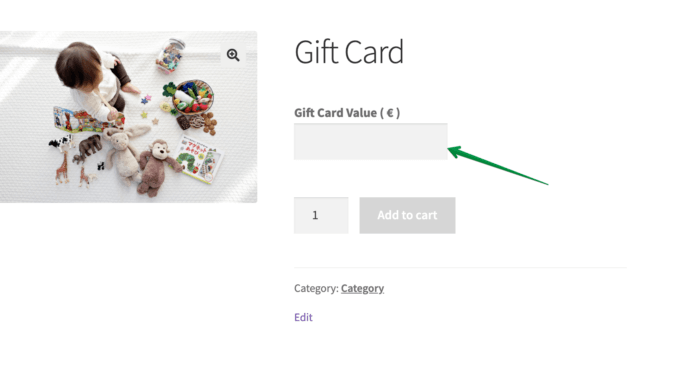 Your store with a custom price based on user input
The ability to enter a custom price in a toy store is attractive to customers. Customers do not have to choose a specific gift, but they will give the option to select a gift with a voucher. This way, they avoid unwanted gifts that will surely not bring joy. Gift cards in a toy store will be popular for Christmas and Children's Day.
As you see, using two free plugins can make your shop irresistibly attractive to customers. What are some of your favourite ways to make your customers love you? No idea? See our blog and make your shop exciting and beautiful for your customers.
Custom Price for WooCommerce
Custom Price for WooCommerce also has a PRO version. It has some additional options; you can check them all in our DEMO. For example, you can name your own fields like Add to Cart Button Text for Single Product. And you can also set a suggested price for a gift card.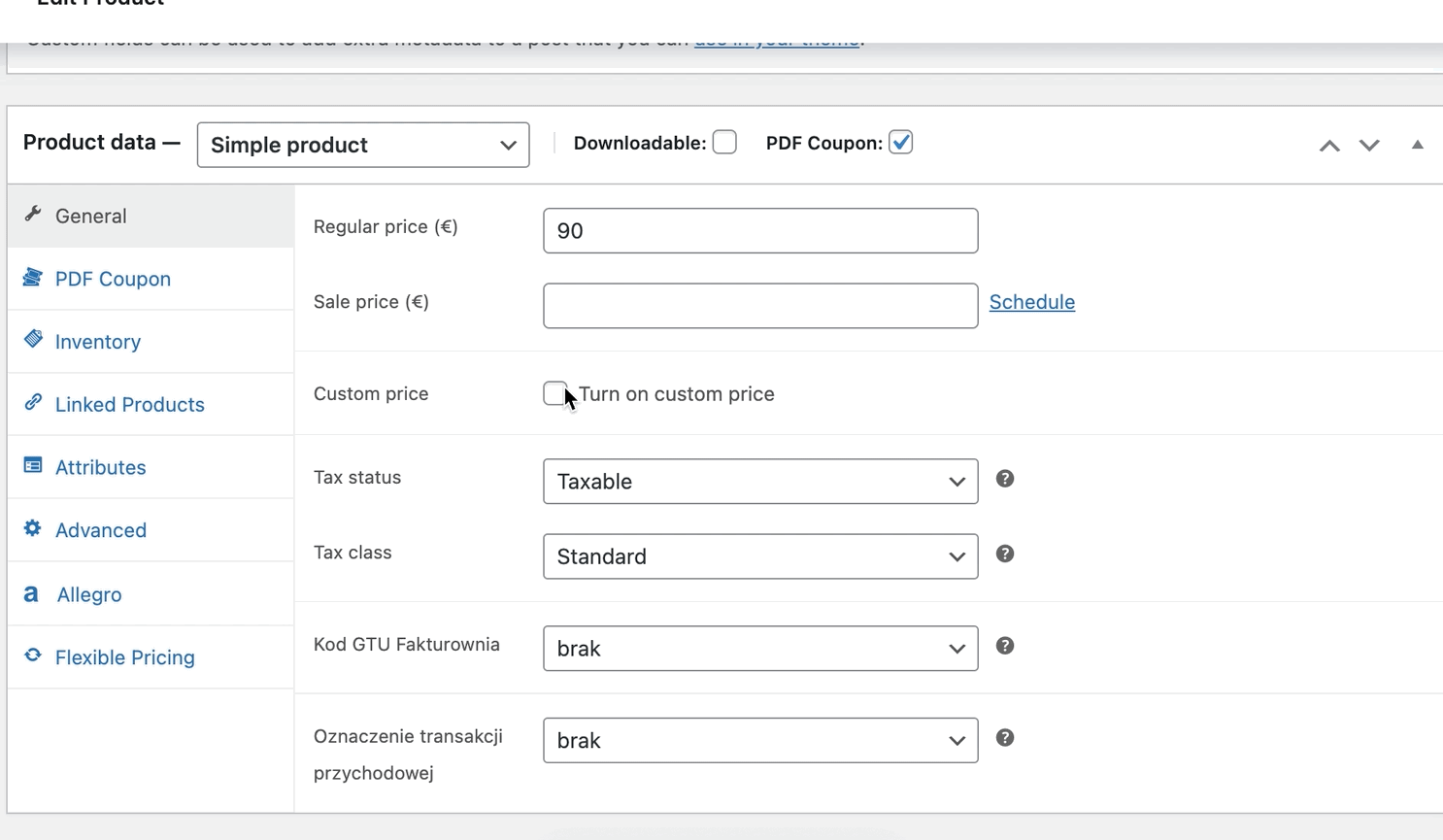 Visit the plugin site and discover a simple but powerful tool for your WooCommerce shop.
Custom Price for WooCommerce PRO

£

49
Allow customers to name product prices in WooCommerce. And use it for donations or marketing campaigns!
Add to cart
or
View Details
WP Desk
Last Updated: 2023-08-22
Works with WooCommerce 7.7 - 8.0.x
Check out our bundle offer!
You can buy Custom Price for WooCommerce at a very attractive price together with plugins that perfectly complement its features, such as
Flexible Coupons PRO
, to create gift cards in your store!
Last Updated: 2023-09-29
Works with WooCommerce 5.6.0 - 6.0.x