There's an upcoming WordCamp Poznan 2018 ahead! WP Desk team will be there, just as always. This means that during the event (July 5-8th, 2018) our customer support will be limited and handling your support request can take a bit longer than usual.
We are a remote company. WP Desk team members are not working from the same office, so WordCamp is a great opportunity to meet in person for a few days. In addition to this event, we will be having team meetings to share personal experiences and plans about our work. These meetings will have an effect on the company's future.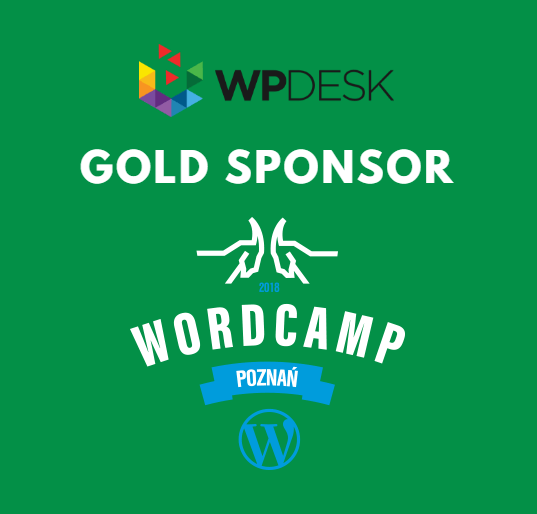 WP Desk - a gold sponsor of WordCamp Poznan 2018
Our company actively supports WordPress and WooCommerce community. Once a week, our whole team leaves their current work for an hour and switches to helping community for free at support forums. We call it WordPress Hour. Also, we help in organizing WordCamps and WordUps all around Poland and translating popular plugins to make them even more accessible.
Read what WP Desk is giving to the community.
This year, we decided to take another step forward and become a gold sponsor of WordCamp Poznan 2018.
Longer response time
All of our team members will be in Poznan during the WordCamp (also our support team), so it may take us a little more time to respond to your request at 5-8th July, 2018. However, you can be sure that we will respond as soon as possible.
I hope you will find links to our documentation and FAQs.
Thanks for your understanding. See you in Poznan!