Christmas time 2022 is so close! We can hear Christmas songs everywhere and look at beautiful lights and seasonal decor. But the most crucial thing is to prepare your WooCommerce shop for that crazy festive time. For people who are stumped on finding the perfect gift, you can start selling WooCommerce pdf vouchers for Christmas.
Table of contents
In this article you'll read about:
Flexible PDF Coupons Plugin & WooCommerce PDF vouchers
With the Flexible PDF Coupons WooCommerce plugin, you can quickly create vouchers in your store. After plugin installation, you can see a new checkbox in the product editor screen, "PDF COUPON."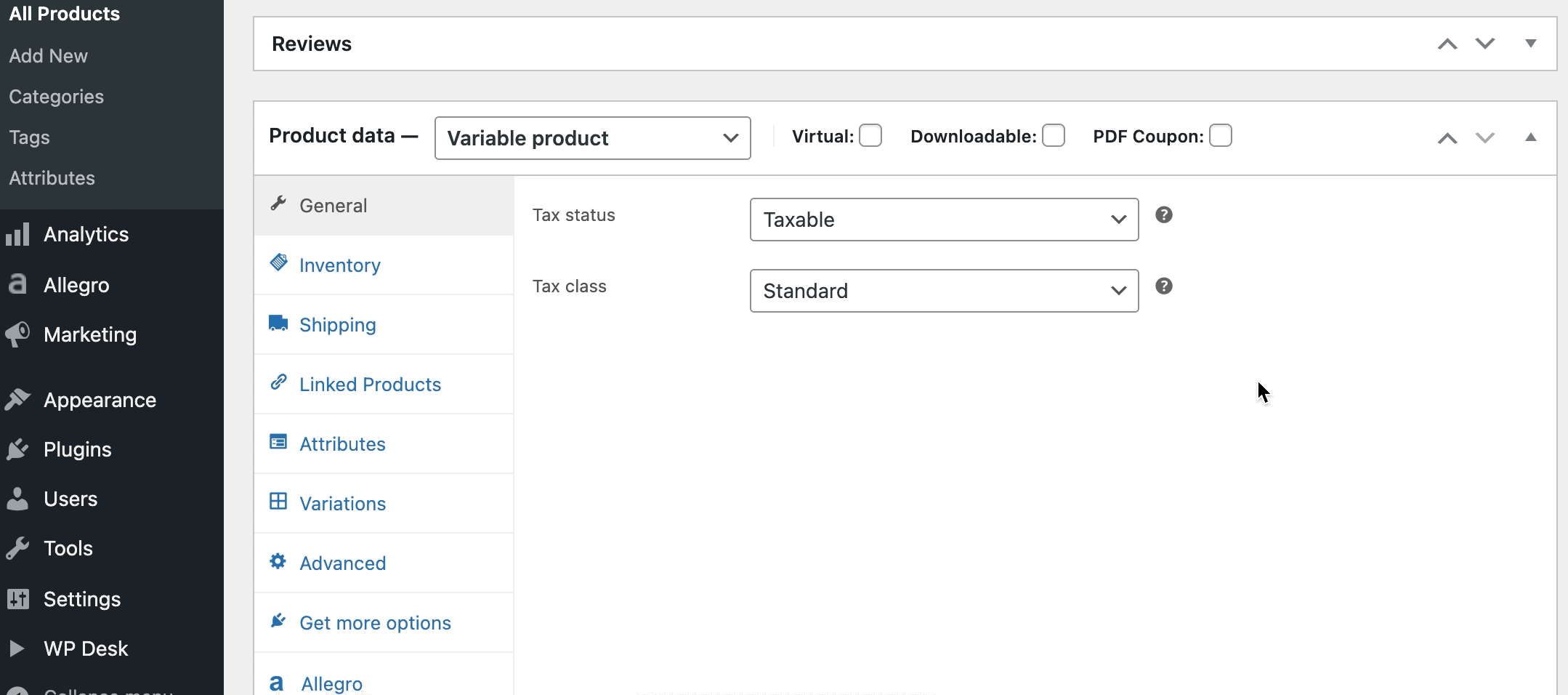 Now you can start creating your first WooCommerce PDF vouchers. This is an excellent opportunity to increase your sales also after Christmas time. After receiving the gift card, some customers will make their purchases in January or later.
Setup your first WooCommerce Christmas gift voucher
The first step is simply adding this plugin to your WordPress site. You can find the free version of the Flexible PDF Coupons in the WordPress repository. Then go to the PDF Coupon settings and create a template for the WooCommerce Christmas voucher. With a simple editor, you can customize the gift card and create a beautiful Christmas look. Use different formats, backgrounds, and images. With a shortcode, you can add a coupon code and coupon value. You can follow the same actions if you are looking for some WooCommerce Black Friday vouchers or gift cards.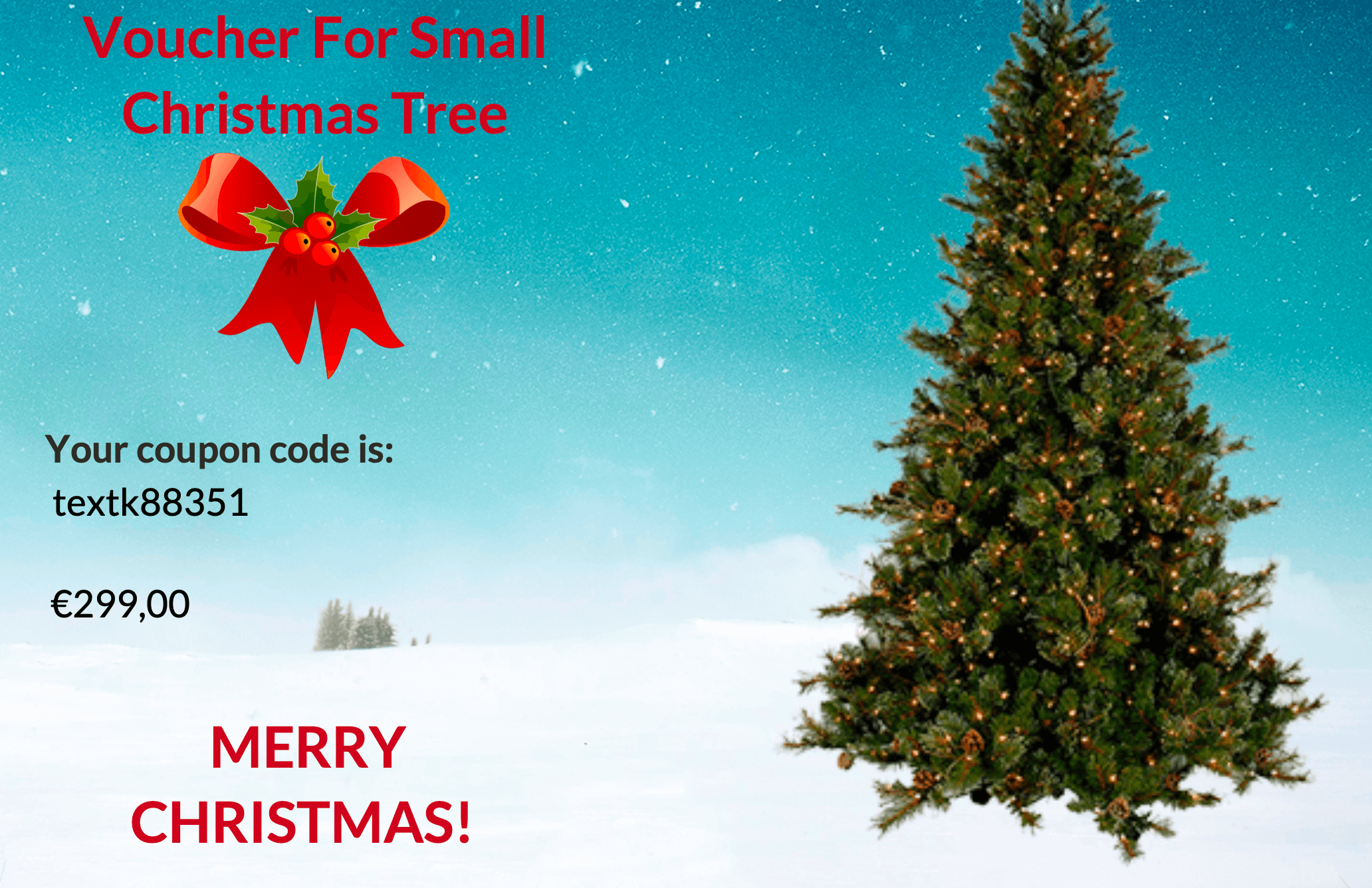 After those steps, you can create the gift card product. You can set expiry dates for your gift cards or even define your own. You can also limit products and categories for your gift cards.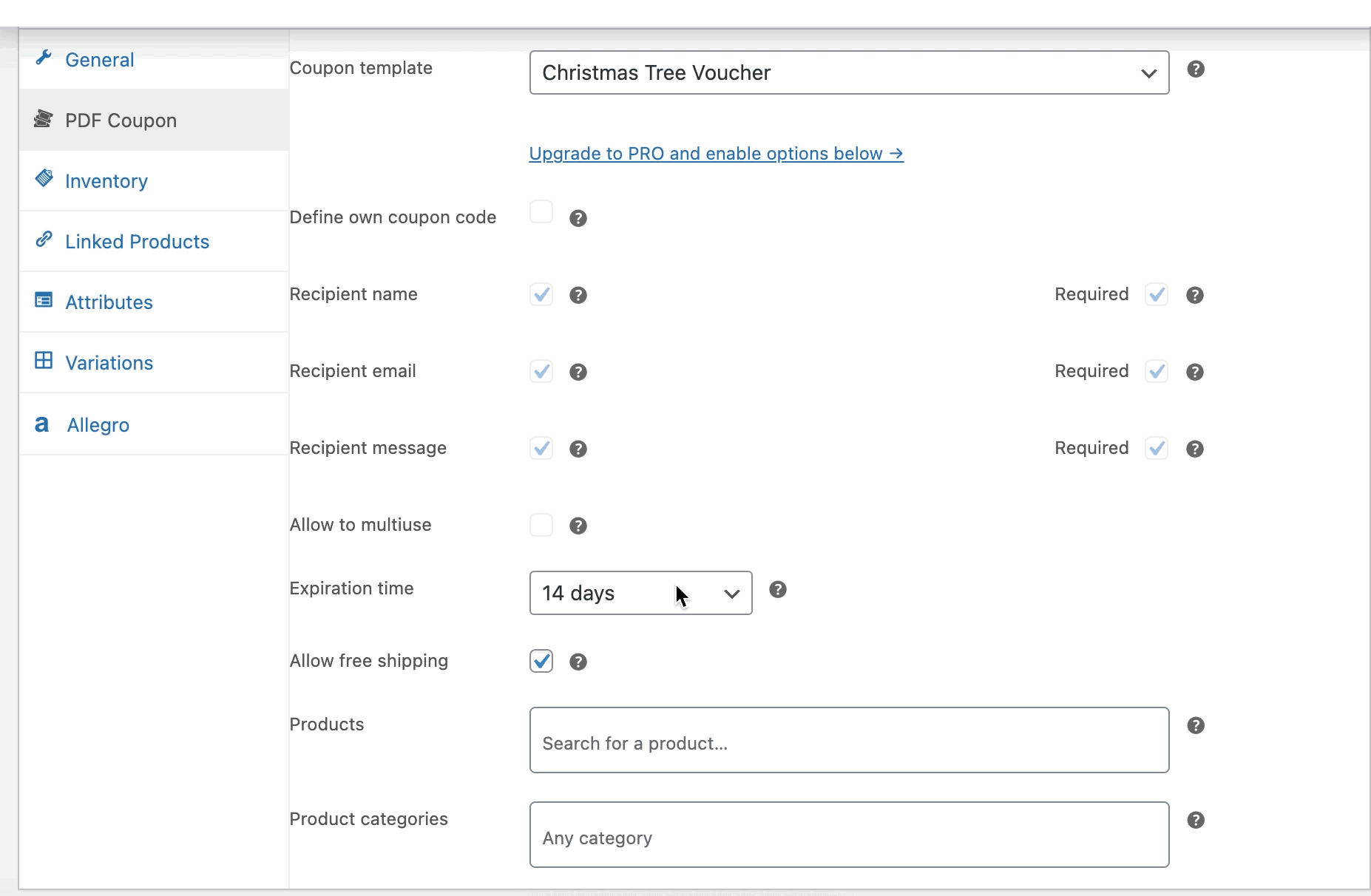 What is more, you can create PDF coupons with variations. So customers can choose different values of the voucher.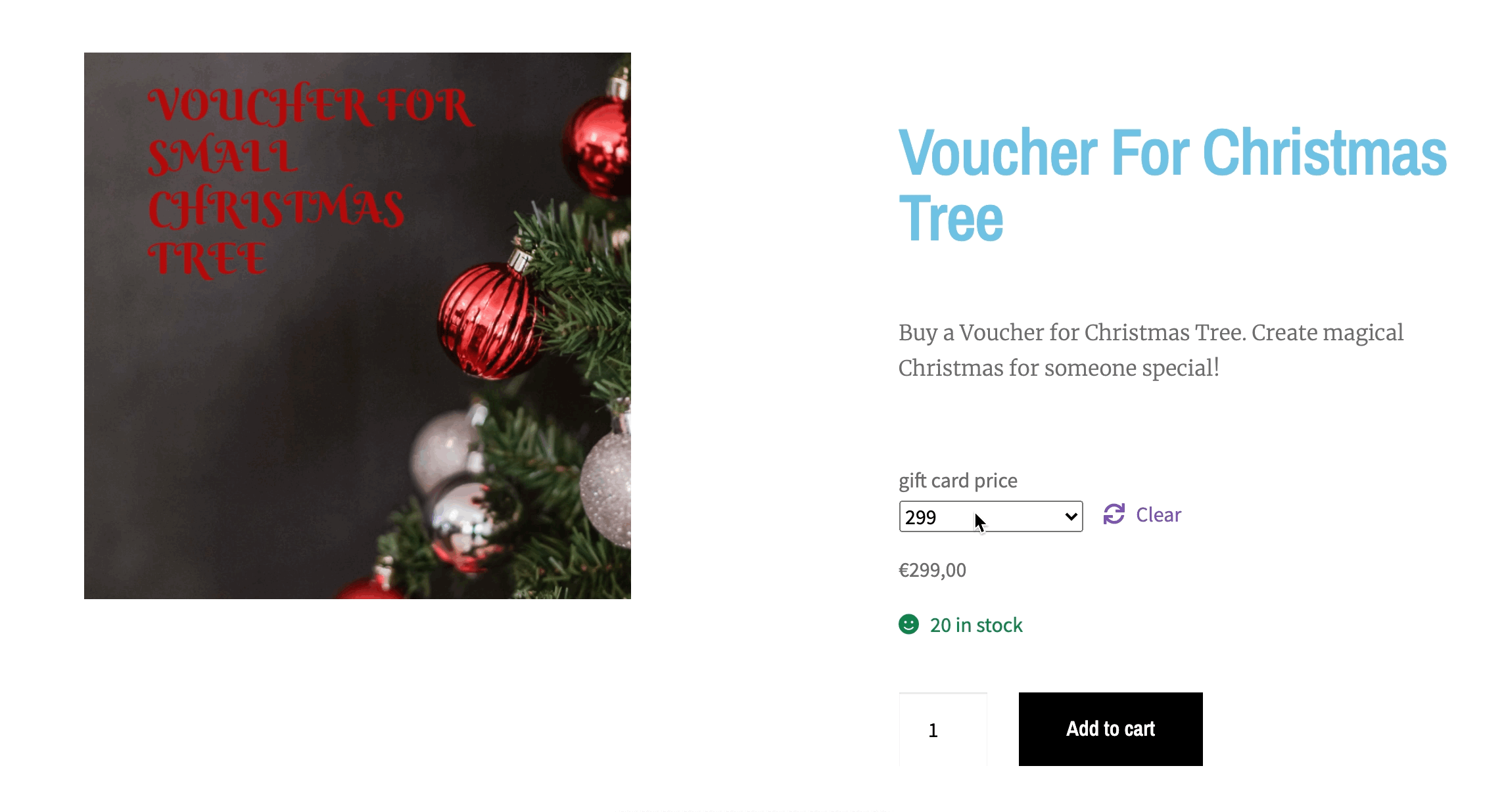 Now you are ready to sell Christmas PDF Voucher in store.
If you would like to grow your business, I recommend getting the PRO version of the plugin. The most interesting feature there is the option to send a PDF  Christmas voucher to someone else. Also, the template editor has some new possibilities: more shortcodes and fonts.
Flexible PDF Coupons WooCommerce

£

59
Design your own PDF coupons and sell them as gift cards, tickets or service vouchers by using Flexible PDF Coupons for WooCommerce.
Add to cart
or
View Details
WP Desk
Last Updated: 2023-09-19
Works with WooCommerce 7.7 - 8.0.x
In this video, you can see how to create a WooCommerce gift voucher with the free and PRO version of the plugin:
Plugin for boosting your Christmas sell
Are you ready for more? Let me introduce you to Flexible Pricing WooCommerce. With this plugin, you can create many promotion scenarios. Buy One Get One Free, buy X items of one product to get a discount for Y items of this or other product. No limits for discounts; customers will love your store.
You can read more about its possibilities in this article. See how easy it is to manage promotions in your store.
That's all from me about preparing a WooCommerce shop for Christmas time! Please remember that you can try all of our plugins on the DEMO site. Check all possibilities and make your shop a perfect one!
Check out the All Plugins Bundle offer, which gives you the opportunity to purchase the Flexible Coupons PRO plugin along with its add-ons and other products that complement its features. ↓
Last Updated: 2023-09-29
Works with WooCommerce 5.6.0 - 6.0.x