In the competitive world of online shopping, it's crucial for online shop managers to stay ahead of the game. One way to drive engagement, boost customer experience, and streamline your operations is by adding a QR code reader to your WooCommerce store. In this article, we'll explore how you can leverage the power of QR codes using the feature-rich WordPress QR code plugin - Flexible Coupons PRO - Event Ticket QR Scanner.
Table of contents
Adding a QR Code Reader for WooCommerce
As an online shop manager, catering to the needs of your customers and providing a seamless shopping experience is essential. By integrating a QR code reader into your WooCommerce store, you can revolutionize the way customers engage with your products and promotions. The Flexible Coupons PRO - Event Ticket QR Scanner is a robust and versatile WordPress QR code plugin that allows you to tap into the endless possibilities of QR codes. As you know, WooCommerce has no such built-in option. So what is the solution? You'll need a plugin for this. No worries - I've got something here for you here 🤪.
QR Code reader and scanner for WooCommerce
Need a QR Code reader for your WooCommerce store? Don't look any longer - this plugin has all you need!⭐
Add to cart
or
View Details
WP Desk
Last Updated: 2023-10-09
Works with WooCommerce 7.8 - 8.2.x
💡This QR code reader for WordPress
 is an add-on to the popular Flexible Coupons PRO plugin. In order to make it work in  your shop, you'll have to get the core plugin first.
This is what Flexible Coupons PRO - Event Ticket QR Scanner can do
It acts as a powerful QR code generator and scanner specifically designed for event tickets. By seamlessly integrating this add-on into your WooCommerce store, you can effortlessly generate and scan event ticket QR codes, simplifying your ticketing process and enhancing customer satisfaction.
QR Code Generation
With the Flexible Coupons PRO - Event Ticket QR Scanner, you can generate unique QR codes in a few simple steps. These QR codes can be directly linked to specific event tickets or coupons, providing customers with a convenient and efficient way to redeem their purchases.

In the screenshot above, you may notice the Ticket status column. There you will see information about what status the QR code has. See what each status means: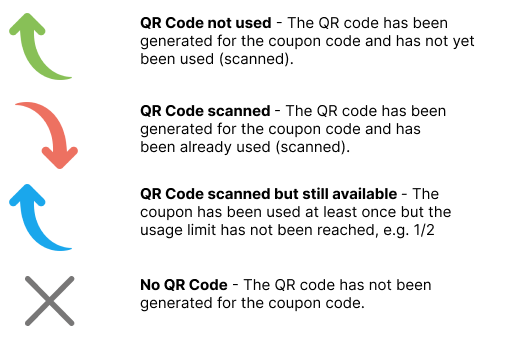 How is the QR code generated?
It's easy, and the whole process of generating a QR code is automatic. All you need to do is to configure the product using the Flexible PDF Coupons PRO plugin settings. See how to do it →.
Ticket Validation
The QR code reader functionality enables smooth ticket validation for events. Simply scan the QR code at the entrance of any event, and the plugin will validate the ticket, ensuring only valid customers gain entry. Once the coupon is successfully scanned, its status will automatically change.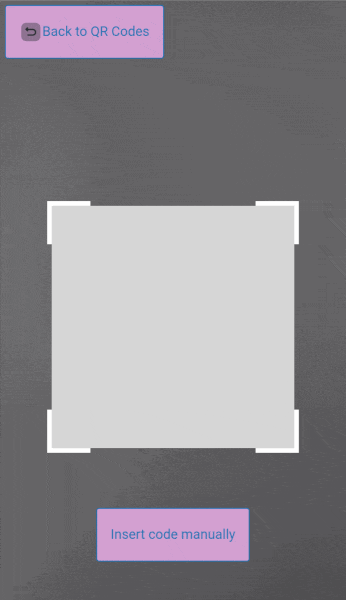 If you find yourself in a situation where the customer doesn't have the QR code with them, you can manually verify the coupon in question. How to do it? While scanning, click Insert code manually and enter the coupon manually.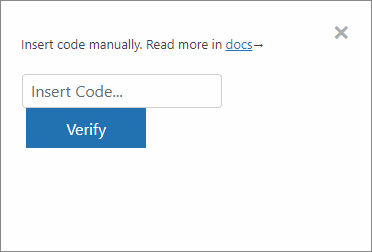 Here, as in the case described above, after the code verification process as well, its status will automatically change to Scanned.
How to get started with the QR code reader for WordPress
If you don't quite know how to get started with this WordPress QR code plugin, follow these steps: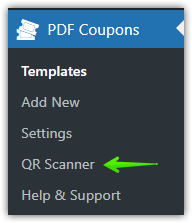 Step 3: Generate QR codes for your event tickets or coupons by specifying the necessary information, such as ticket details, discounts, or promotions. See how to do it →
Step 4: Use the template editor and create an admission ticket or gift card with a QR code on it.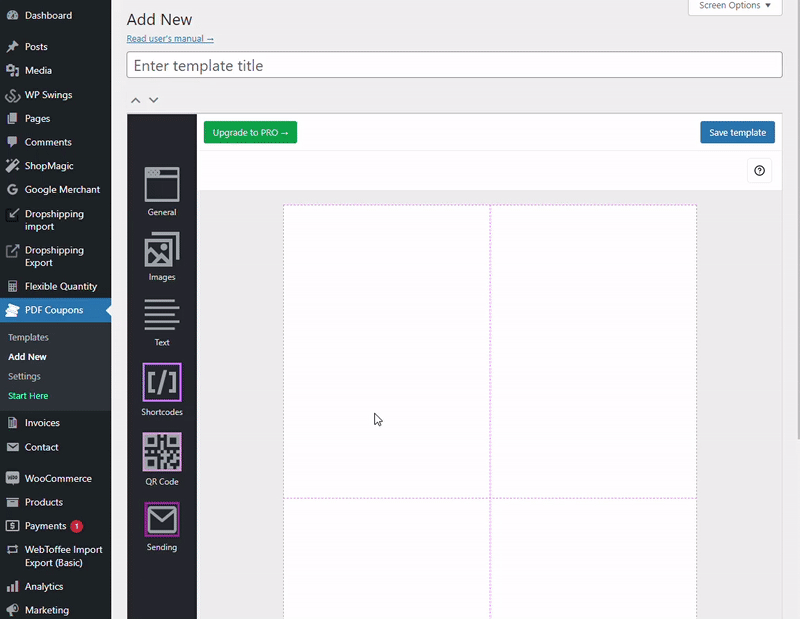 Step 5: Display the generated QR codes on products such as gift cards or event tickets.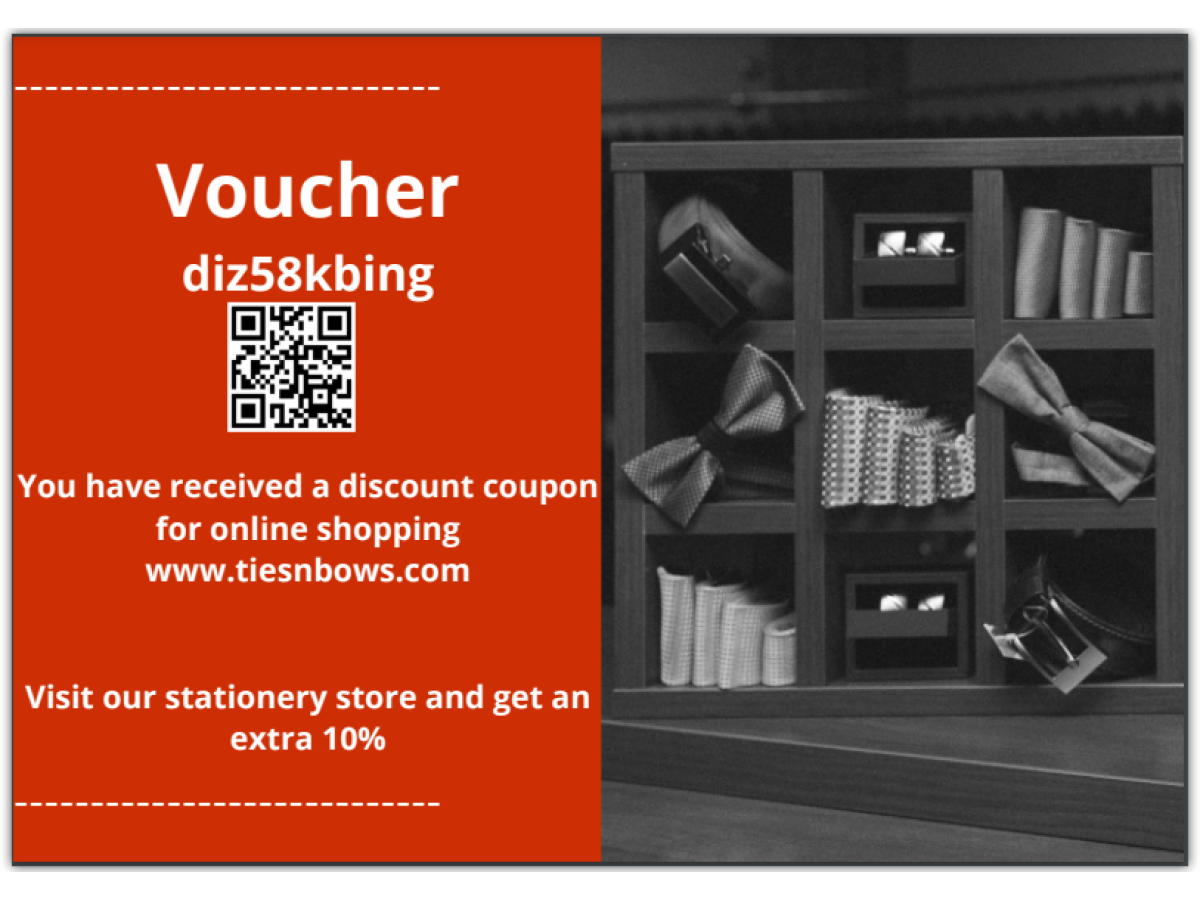 Step 6: Utilize the built-in QR code reader to easily scan and validate tickets during events.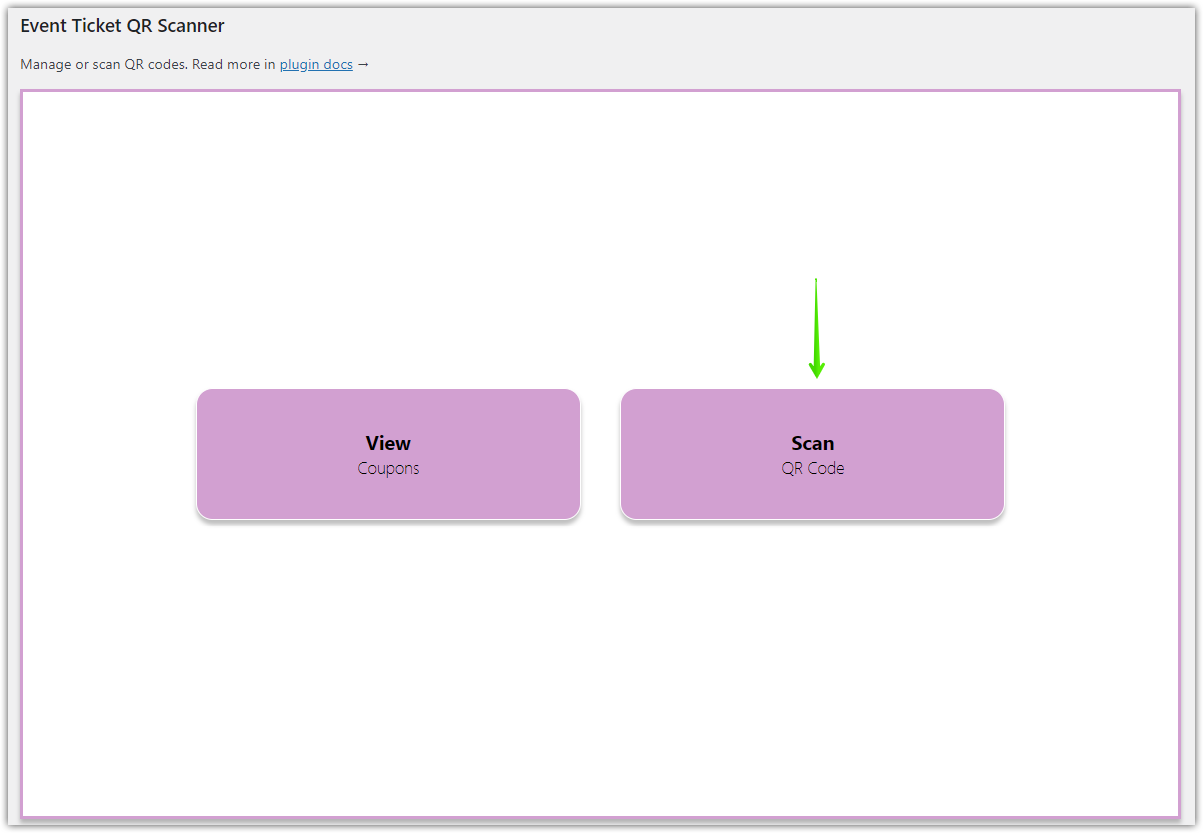 Voilà, that's it!🏄🏻‍♀️
Elevate Your WooCommerce Store with QR Codes
In today's fast-paced digital environment, incorporating QR codes into your WooCommerce store is more important than ever. The Flexible Coupons PRO - Event Ticket QR Scanner provides you with a comprehensive set of tools. These include both tools to generate, display and scan QR codes. By doing so, you enhance your promotions and ticketing processes. Whether you are a seasoned online shop manager or a beginner, embracing this WordPress QR code plugin will undoubtedly enrich your customer experience. And this is key to drive business growth📈.
Seamless integration and enhanced customer experience
The plugin seamlessly integrates into your existing WooCommerce store, allowing you to easily incorporate QR codes into your gift cards or even event tickets. Apart of that, by offering QR code functionality on your WooCommerce store, you provide customers with a quick and hassle-free way to access event tickets or redeem exclusive discounts. This not only simplifies the checkout process but also enhances the overall shopping experience🙆‍♀️.
Conclusion
In conclusion, by adding a QR code reader for WooCommerce with the Flexible Coupons PRO - Event Ticket QR Scanner, you can harness the power of QR codes, elevate your online store, and engage customers like never before. Don't miss out on this opportunity to revolutionize your operations and enhance customer satisfaction. Start integrating QR codes today and witness the transformative impact it can have on your WooCommerce store.