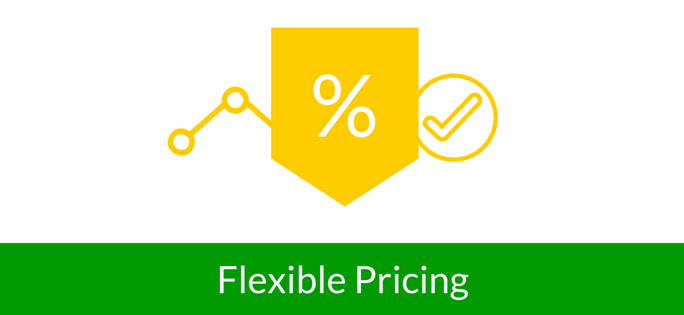 WooCommerce is a really useful tool for managing a store. It has such marketing features as, for example, coupons. However, after a while, this may not be enough. What's next, you may ask? Would you like to have the option of giving out discounts in real time and making them, shall we say, more flexible? How about Flexible WooCommerce Discounts?
WooCommerce Flexi-discounts
We know that WooCommerce coupons are not enough. Yes, they are great when it comes to newsletters, but they turn out to be problematic when you want to adjust them dynamically. Where WooCommerce lacks, our plugin fulfills. Flexible Pricing allows adjusting discounts to an order, e.g. when a customer buys two products, the third one is free. What's more, with Flexible Pricing it is possible to set discounts for specific categories or products. To make it even more interesting, it takes into account the customer's purchasing history, so as to adjust discounts according to the past choices. Naturally, there is much more, and I am just teasing you with this snippet of available options. If you want to know more, check out sample offers prepared with Flexible Pricing.
You may not know it just yet, but you want Flexible Pricing
Every marketing expert knows that it's hard to acquire new clients. Which is why it's so crucial to take care of your existing customers. Usually, that is the winning strategy. It's better than constantly seeking new ones. The regulars should be pampered so that they keep coming back to your store and spread the gospel on your services. How can you achieve this? Offering special prices and discounts is a great way to do so. And since every client needs something else, we have come up with as many scenarios as possible.
How to maximize Flexible Pricing's potential?
Our plugin is based on WooCommerce Dynamic Pricing. It's been expanded, exponentially enhancing its potential. Apart from dynamically adjusting discounts, you can create the basis for an affiliate program. Since the plugin takes into account the customer's purchasing history, it's easy to offer higher and higher discounts with every purchase to make the client want to come back to your store. Obviously, you can also create temporary special offers which, along with the newsletters, make up a great marketing tool.
Any questions? Contact us.
Flexible Pricing WooCommerce

£

79
Customers love sales and pricing deals. Use this! Create promotions like Buy One Get One Free to get more sales in your store.
Add to cart
or
View Details
WP Desk
Last Updated: 2023-07-20
Works with WooCommerce 7.6 - 8.0.x